Fox News witness: GOP candidate "slammed" reporter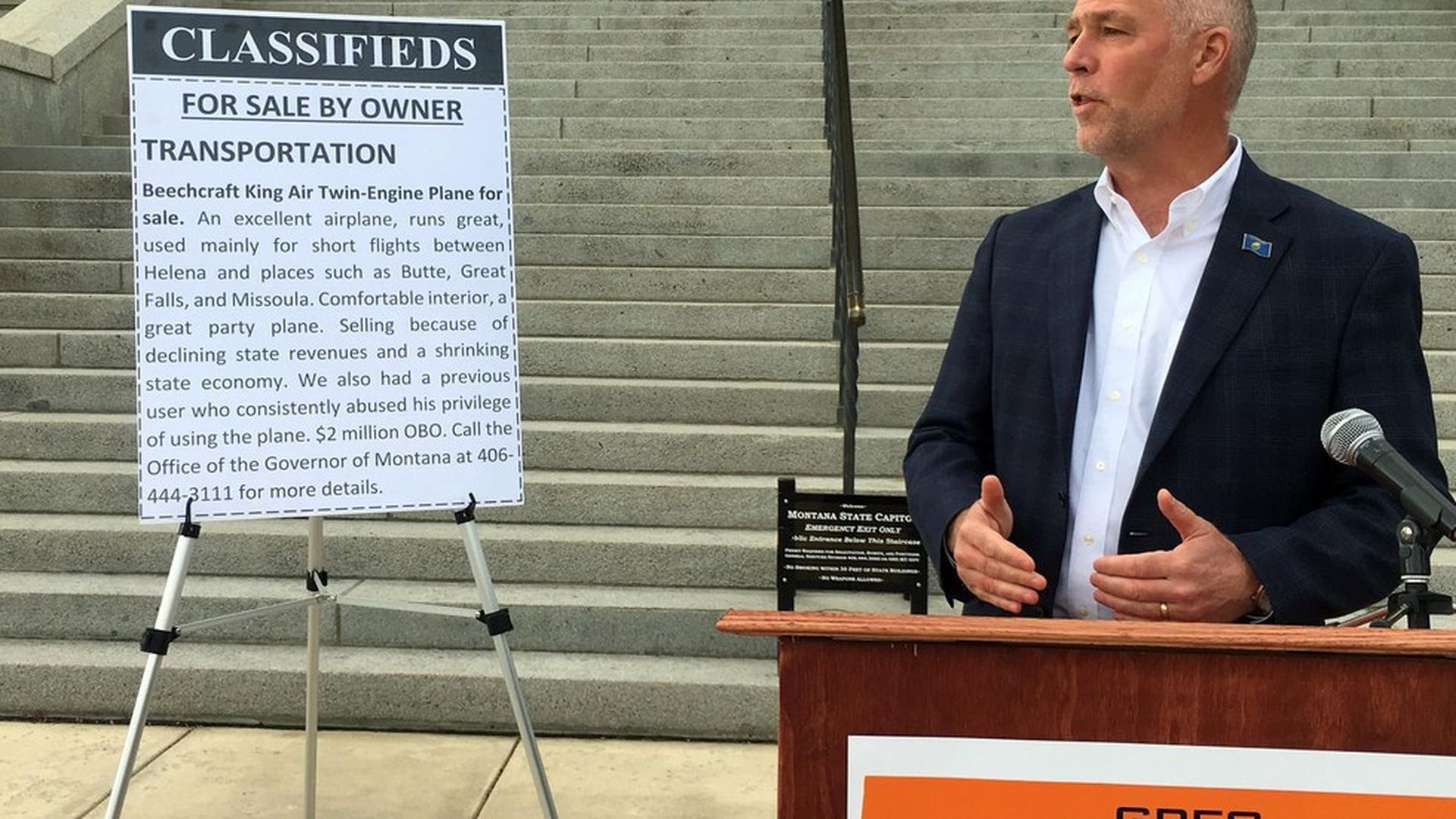 Alicia Acuna, a reporter for Fox News who was in the room with GOP congressional candidate Greg Gianforte when he allegedly assaulted reporter Ben Jacobs last evening, says she witnessed the candidate grab the reporter "by the neck with both hands and slammed him into the ground ... then began punching..."
In a statement late last night, Gallatin County Sheriff's office announced they'd issued a citation to Gianforte for misdemeanor assault, saying the injuries suffered by Jacobs did not warrant felony assault. Gianforte is due to appear before court on June 7.
The scene: "On Wednesday, I joined field producer Faith Mangan and photographer Keith Railey in Bozeman for our scheduled interview with Gianforte. ... As the time for the interview neared, Gianforte came into the room. ... we exchanged pleasantries and made small talk...
The incident: "During that conversation, another man — who we now know is Ben Jacobs of The Guardian — walked into the room with a voice recorder ... Gianforte grabbed Jacobs by the neck with both hands and slammed him into the ground behind him. Faith, Keith and I watched in disbelief as Gianforte then began punching the reporter. As Gianforte moved on top of Jacobs, he began yelling something to the effect of, "I'm sick and tired of this!"
The aftermath: "Jacobs scrambled to his knees and said something about his glasses being broken. He asked Faith, Keith and myself for our names. In shock, we did not answer. Jacobs then said he wanted the police called and went to leave. Gianforte looked at the three of us and repeatedly apologized. At that point, I told him and Scanlon, who was now present, that we needed a moment. The men then left."
Get up to speed on the full incident, including audio and the competing statements, here.
Go deeper