Four killed in London terrorist attack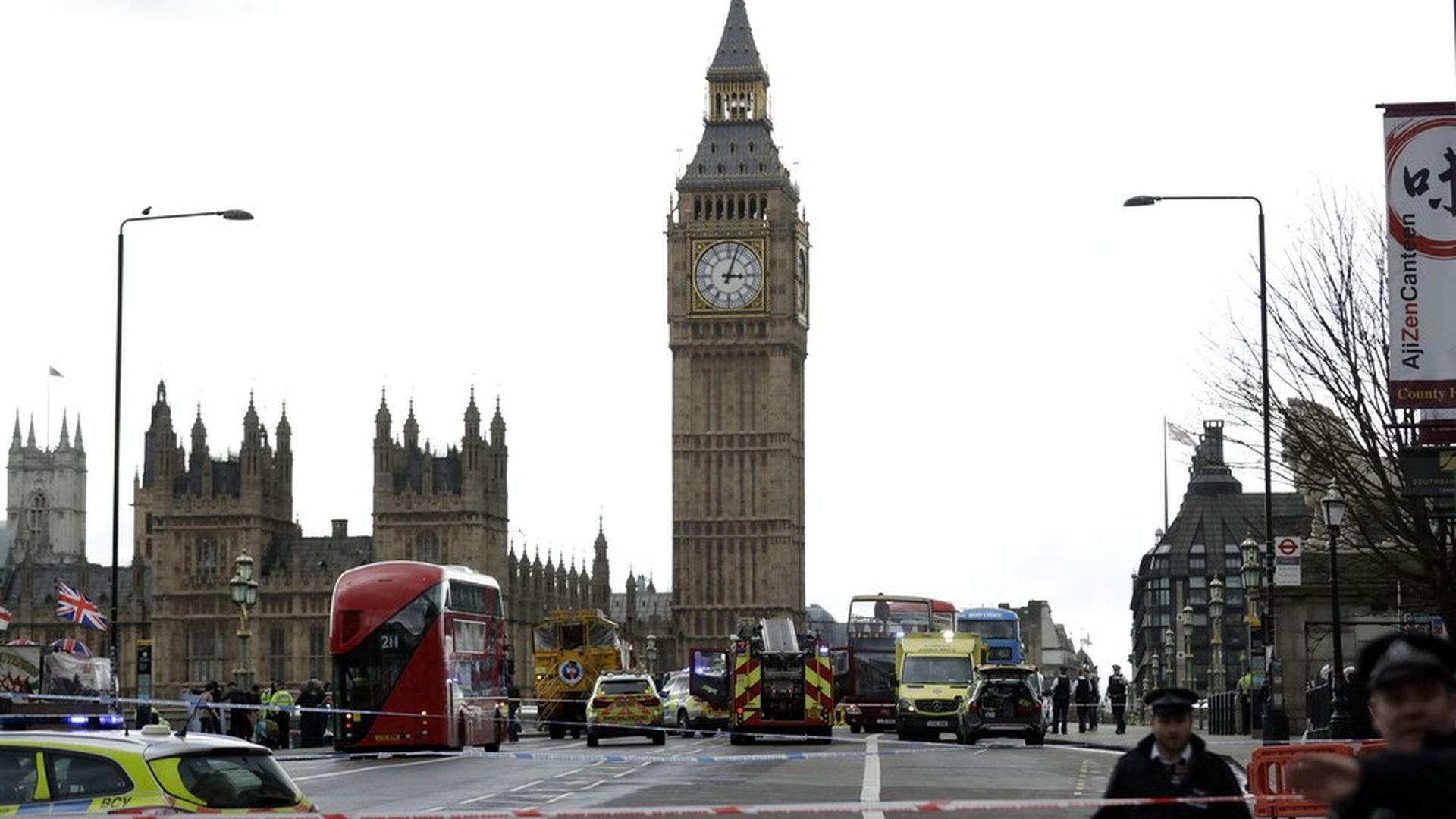 Four people were killed, including a police officer, and 40 injured after an attack outside of the United Kingdom's Houses of Parliament. An assailant mowed down pedestrians on Westminster Bridge before crashing his car into Parliament's gates and attacking police officers stationed there with a knife. The attacker was killed by police. Scotland Yard has confirmed that a full counterterrorism investigation is now underway.
Prime Minister Theresa May said in a speech on Downing Street that any attempt to defeat the values of freedom and liberty is "doomed to failure," concluding, "We will all move forward together — never giving into terror and never allowing the voices of hate and evil to drive us apart."
Both houses of Parliament will sit tomorrow at their scheduled times.
Go deeper