Four GOP governors give thumbs down to House Medicaid changes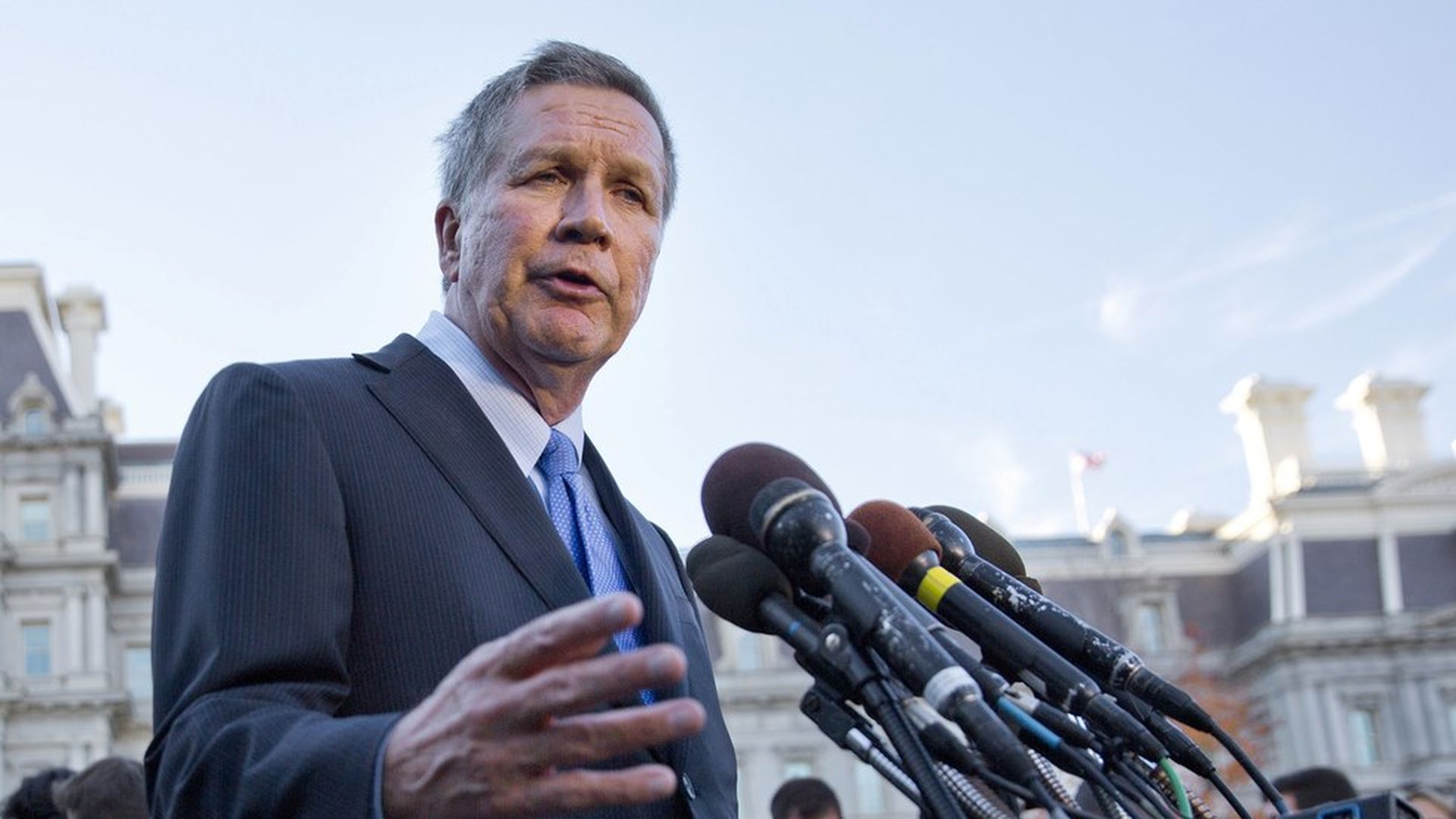 The House Republican Obamacare replacement bill has a new problem: It's lost the confidence of four key GOP governors. In a letter to House Speaker Paul Ryan and Senate Majority Leader Mitch McConnell, the governors — John Kasich of Ohio, Rick Snyder of Michigan, Brian Sandoval of Nevada, and Asa Hutchinson of Arkansas — said the bill doesn't give states enough flexibility or enough money:
It provides almost no new flexibility for states, does not ensure the resources necessary to make sure no one is left out, and shifts significant new costs to states.
What they want: They included their own Medicaid proposal, which has three important differences from the House bill:
It would give states a choice between switching to per-capita caps or block grants, not just per-capita caps.
States could also keep the current structure of Medicaid, but with less money.
They'd get more flexibility to run their programs differently so they can manage with less federal funds.
Why it matters: Republicans are already divided on how to end Obamacare's Medicaid expansion, and the opposition from these high-profile governors isn't going to help. All four states expanded Medicaid (Michigan and Arkansas did it in revised form).
Go deeper