Forward Majority helped Dems take 12 seats from Republicans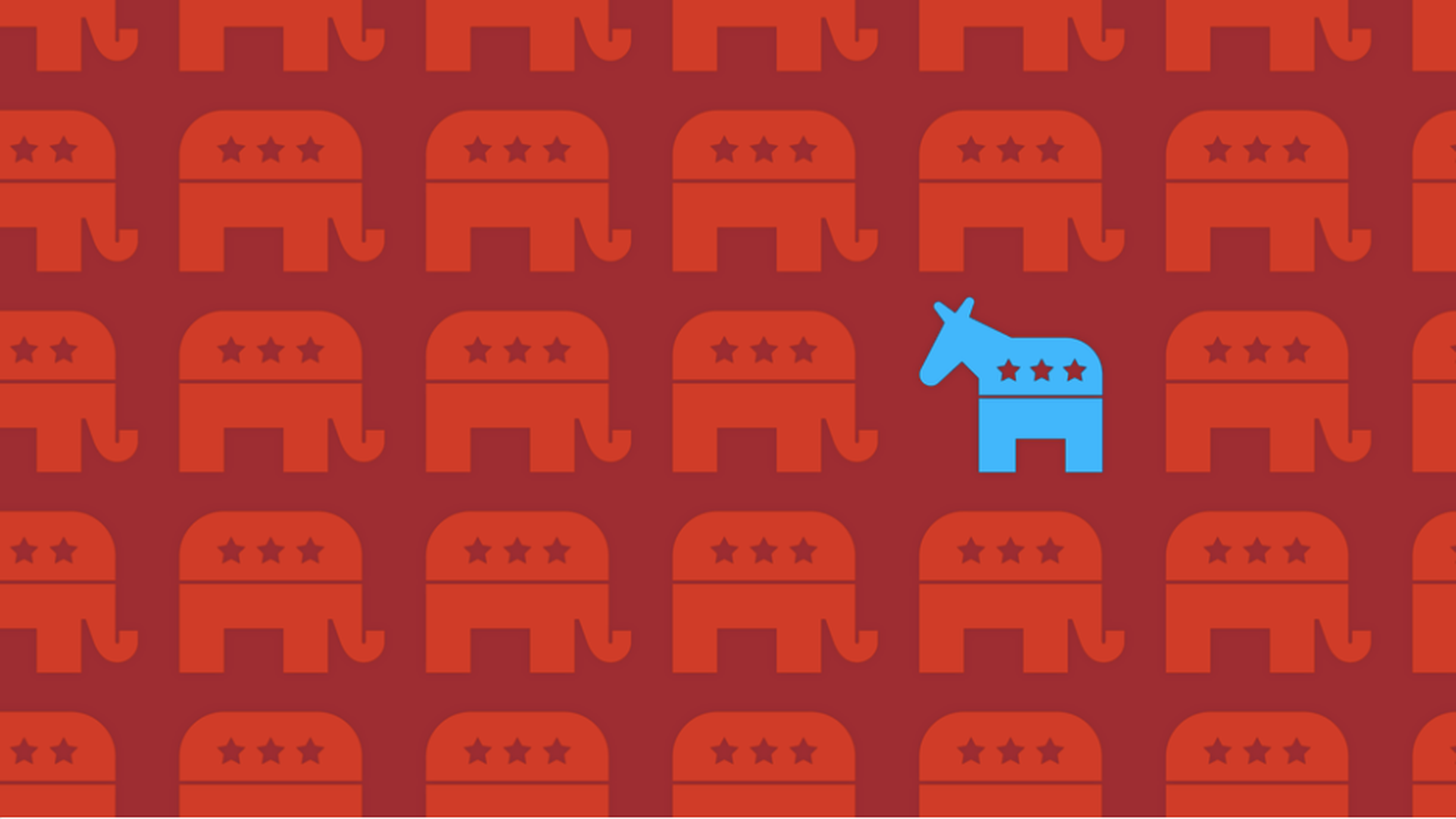 Democrats picked up 12 House of Delegates races in Virginia tonight, thanks in part to Forward Majority — a super PAC that launched in September to help Democrats regain some of the nearly 1,000 state legislature seats they've lost to Republicans in the past decade. The group spent $1 million on the ad campaigns throughout Virginia.
Why it matters: The innovative digital strategies and money invested by Forward Majority are rarely used in hyper local races like the 16 state legislature seats they assisted Democrats in during this year's election — and in today's election results, it suggests the strategies are working.
David Cohen, Forward Majority co-founder and former Obama campaign senior staffer, said the races Forward Majority helped Democrats win in Virginia were "thought to be unwinnable" because of the Republican stronghold.Forward Majority ran ad campaigns in 16 races throughout Virginia. Democrats won 12 of those races.
District 50, where the local Democratic Party cut off Lee Carter (the Dem candidate) from financial resources after he didn't comply with their canvassing demands. Carter won with 55% of the vote.
District 73, where the Republican incumbent John O'Bannon hasn't had a challenged in eight years. Dem. Debra Rodman won with 51% of the vote.
District 21, where Democrat Kelly Convirs-Fowler won with 53% of the vote over Republican Ronald Villanueva, who has held the seat since 2009.
District 10, where Democrat Wendy Gooditis won with 53% of the vote over Republican incumbent Randall Minchew.
District 85, where Democrat Cheryl Turpin narrowly beat Republican N.D. Holcomb with 51% of the vote.
District 68, where Democrat Dawn Adams beat Republican Manoli Loupassi.
District 72, where Democrat Schuyler VanValkenburg beat Republican Edward Whitlock with 53% of the vote.
District 67, where Democrat Karrie Delaney beat Republican James LeMunyon with 58% of the vote.
District 32, Democrat David Reid beat Republican Thomas Greason with 59% of the vote.
District 31, Democrat Elizabeth Guzman beat Republican Scott Lingamfelter with 54% of the vote.
District 2, where Democrat Jennifer Foy beat Republican Mike Makee with 63% of the vote.
District 40, Democrat Dante Tanner narrowly beat Republican Timothy Hugo with 50.1% of the vote.
Go deeper