Former JC Penney CEO: Amazon should fear Walmart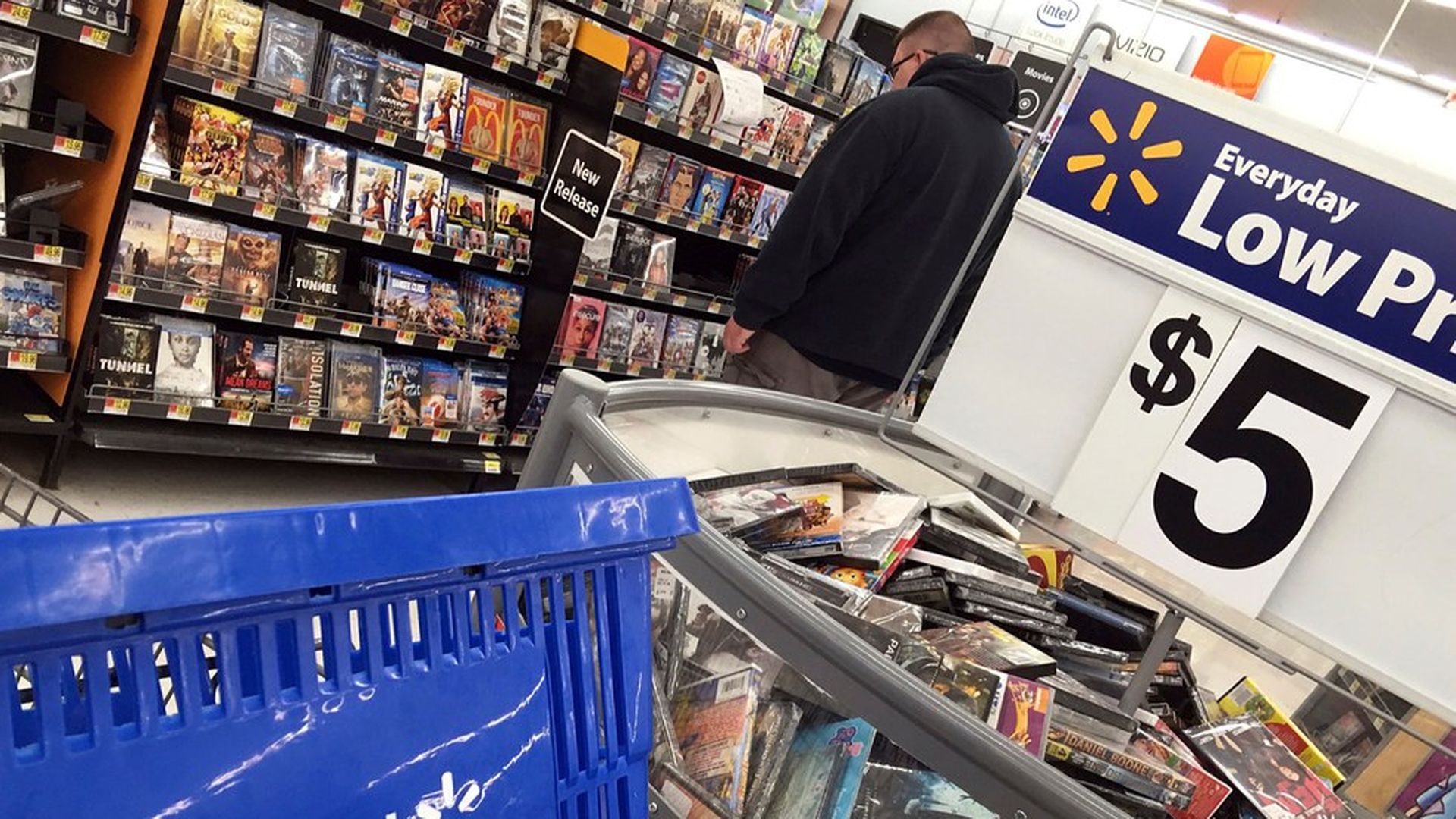 Former JCPenney CEO and Apple Store pioneer Ron Johnson said on CNBC's Fast Money that Amazon "should be really worried" about Walmart's resurgence of late, arguing that the Bentonville retailer's network of stores is cheaper and more efficient to operate than Amazon's collection of warehouses.
Why it matters: Walmart's earnings announcement was the highlight of a week filled with surprisingly strong performances by Amazon's brick-and-mortar competitors, like Best Buy, Gap, Abercrombie, and Foot Locker, which all reported stronger than expected same-store sales growth. These performances have powered the SPDR S&P Retail ETF 3.9% higher this week — its best five-day stretch of the year.
Sound smart: Despite a good week, Retail indices are still down year-to-date, while Amazon's value is up more than 50%. Outside of a few exceptions like Walmart and Best Buy, brick-and-mortar retailers are still struggling to attract traffic and grow sales, just less so that we thought last week.
Go deeper