Forget Trumpcare 2.0, moderates want to try bipartisanship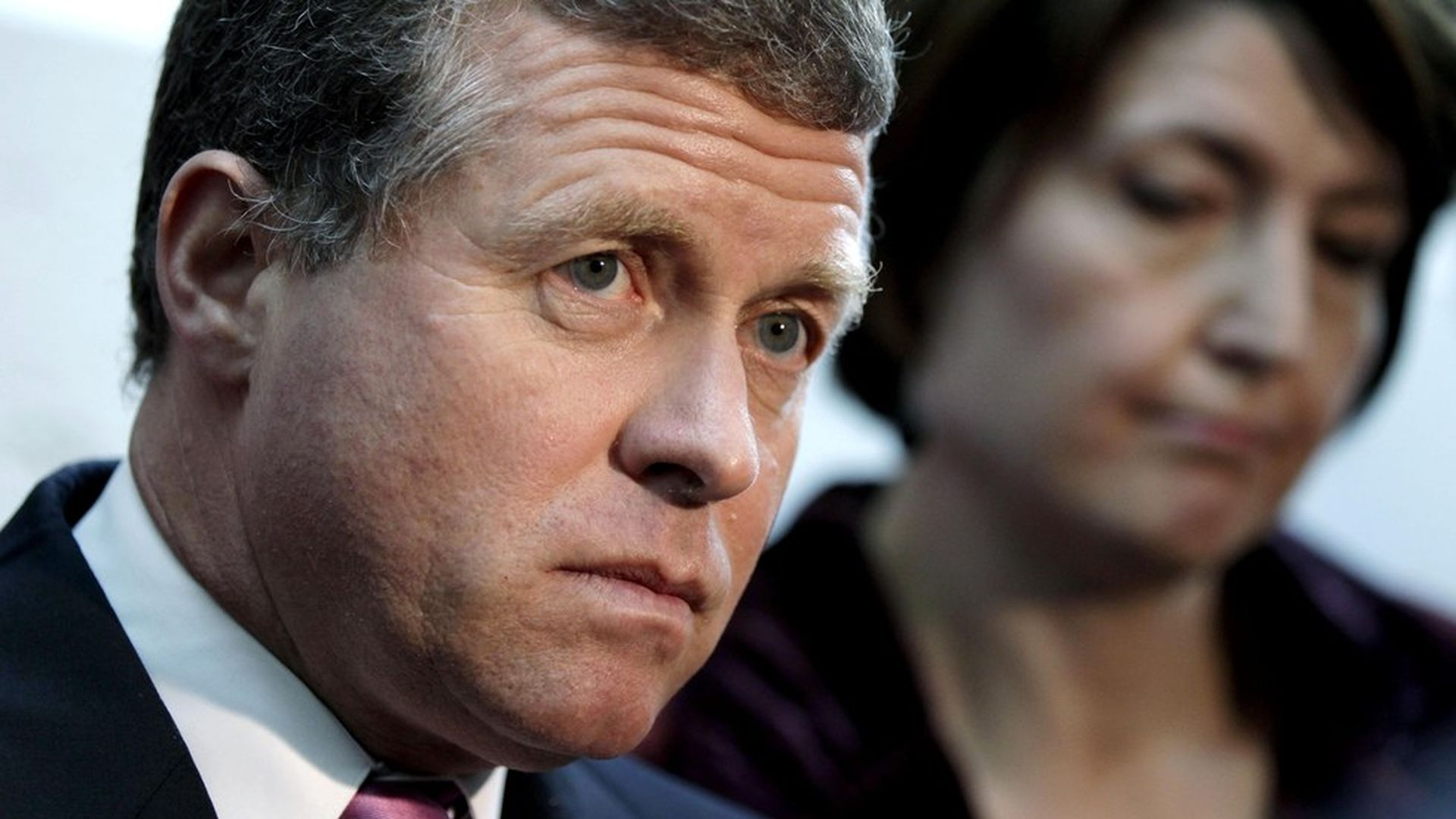 As conservatives pressure moderates to accept Trumpcare changes that would swing the bill to the right, some moderates are moving on to a new plan: Bipartisanship. As in, trying to create a coalition with moderate Republicans and conservative Democrats that could actually get something done.
Rep. Charlie Dent, a co-chair of the moderate Tuesday Group, told Axios he thinks the best approach is to work from the center out: "If we attempt to muscle this thing through on a partisan basis, I feel we'll have a similar result" to Obamacare, which is that "the reform won't be durable." He's already talking to some Democrats, who "understand there need to be, at the very least, some very significant repairs made."
Outside of Congress, Ohio Gov. John Kasich is trying to do the same thing. A Kasich aide told us he has spoken both with Dent and Colorado Democratic Gov. John Hickenlooper, whose office confirmed the two governors spoke on the phone about looking for common ground on health care.
About those conservatives and their ads: Dent is dismissive of the pressure to support a repeal bill that would get rid of Obamacare's insurance rules. "You got all these groups out there and they're engaged in face-saving efforts. They all came out against the bill and now they're trying to change the narrative," he said.
Time to move on: Dent said that getting Democrats to the table is unlikely if the current House Obamacare replacement bill is the vehicle Republicans continue to work with. Instead, he said, they'll need to start over.
Areas of agreement: There are members of both parties that dislike Obamacare's Cadillac tax on expensive employer benefits and its medical device tax, Dent said. There's also agreement something needs to be done to fix the individual insurance market. (Of course, figuring out what that something is will be the tough part.)
Go deeper