Forest degradation makes Amazon vulnerable to mega-fires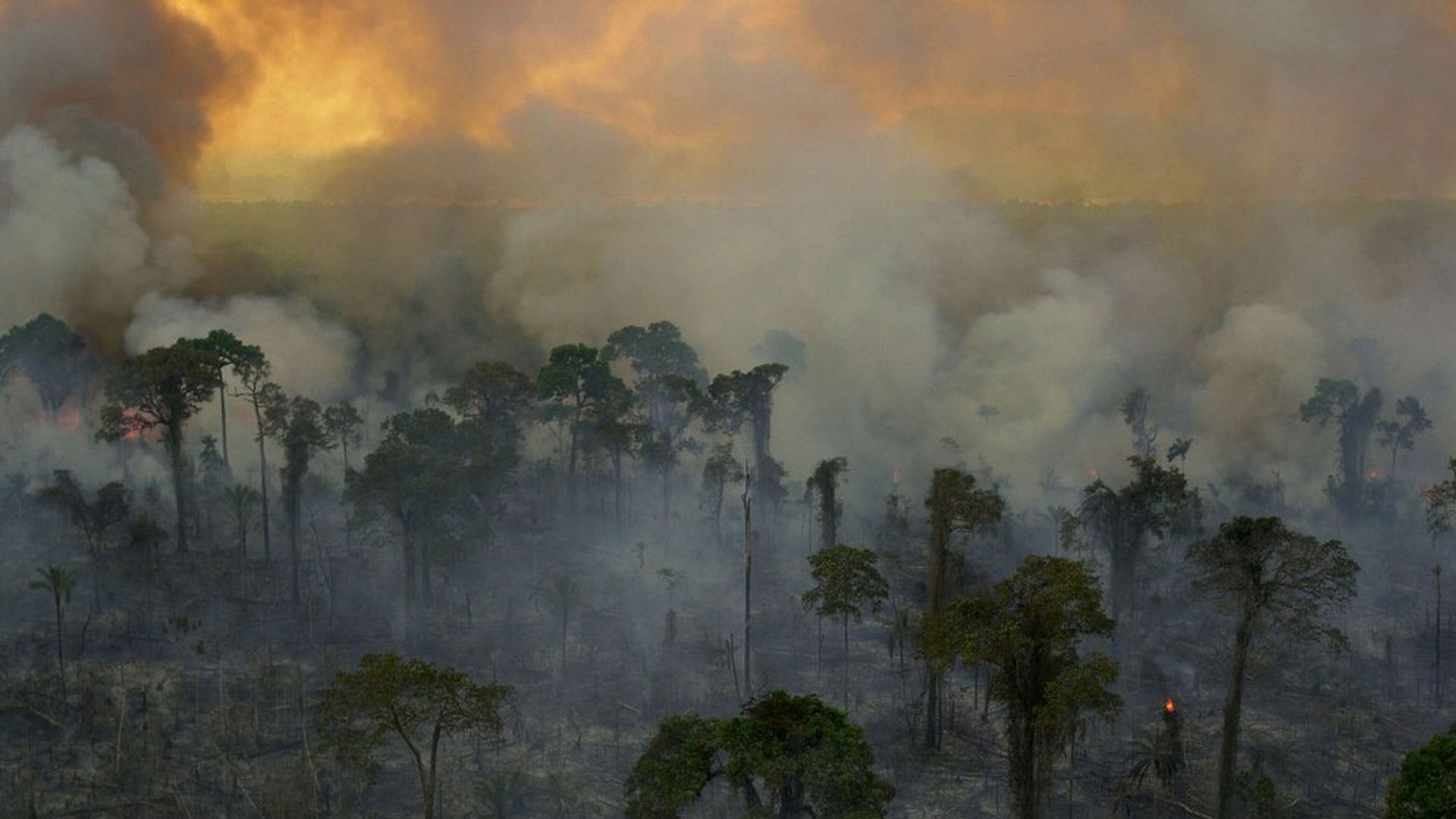 This year is on track to be the worst on record for forest fires in the Amazon, per the Brazilian government. The fires are doing the most damage in the areas of the forest already hit by human-caused forest degradation, Mongabay reports.
Distinct from deforestation, forest degradation is the process of felling just the valuable trees in a forest and leaving behind flammable tree limbs and debris, creating a ground zero for wildfires.
Why it matters: Climate change, deforestation and forest degradation are causing mega-fires that are devastating large swathes of the Amazon rainforest. Carbon emissions from the fires have the capacity to impact climate around the world.
The details:
The Amazon is currently experiencing a prolonged drought — lasting up to four months in some parts — which is contributing to the spread of the fires. And "the dry seasons in Brazil seem to be becoming drier and more frequent," scientist Luiz Aragão told Mongabay.
As of October 5, 208,278 hot spots have been seen in the region using thermal sensing. Fire brigades lack the manpower and resources to control them.
Forest degradation has transformed the Amazon from a carbon sink to a carbon source. Meanwhile, the uptick of carbon emissions around the world are contributing to bigger fires globally. The concurrent trends comprise a recipe for more mega-fires, scientists say.
"If Brazil is to have a chance at controlling the intensity of fires in the Amazon, it needs all countries — including the U.S. — to successfully reduce carbon emissions," Mongabay reports.
Go deeper