Foreign Service head questions "disturbing trends" at State Department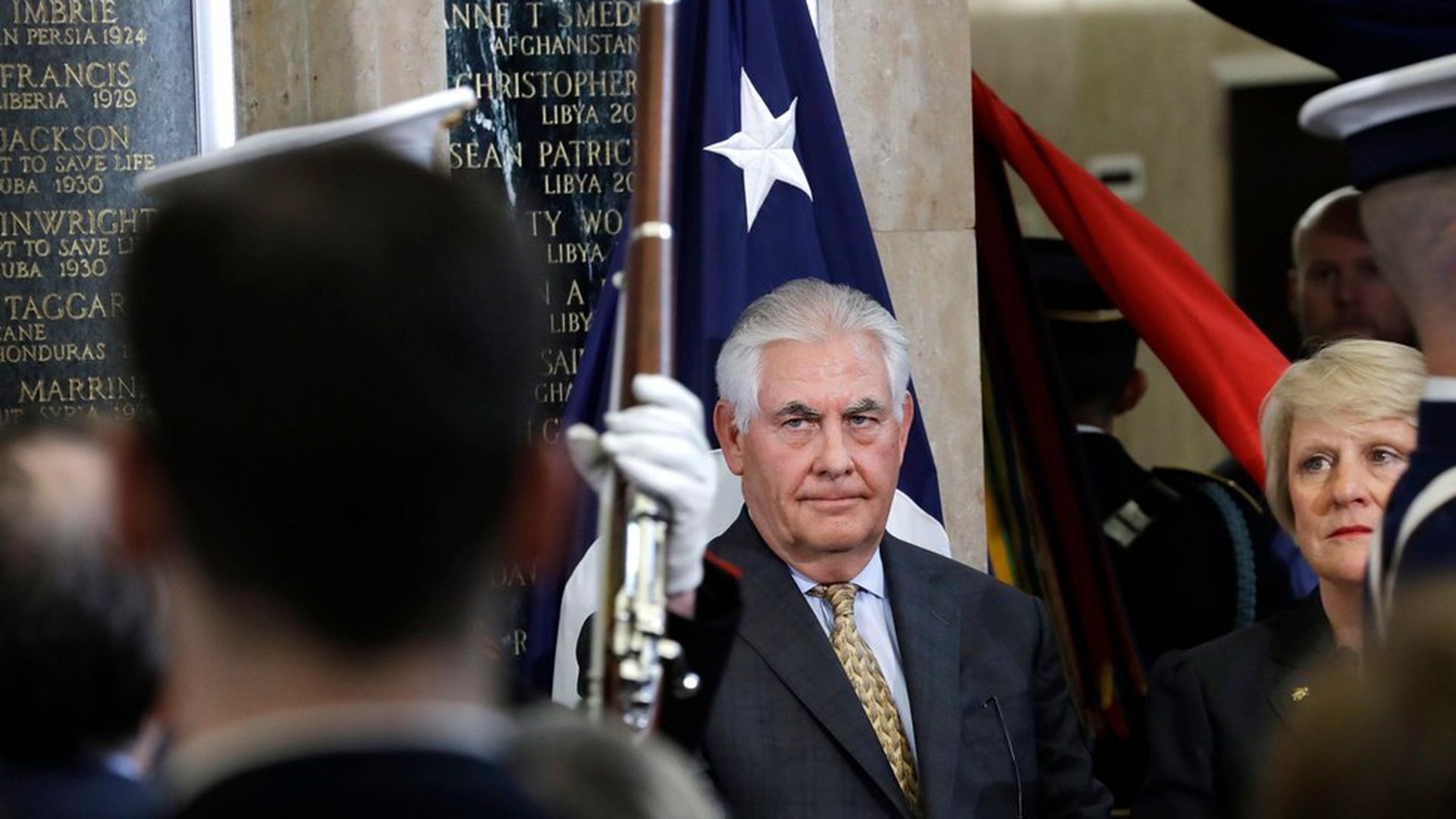 Former United States Ambassador to Panama and current head of the American Foreign Service Association Barbara Stephenson penned a scathing column for the upcoming issue of The Foreign Service Journal, detailing the massive staffing cuts at the State Department and plummeting interest in joining the Foreign Service. She asks:
Remember, nine in ten Americans favor a strong global leadership role for our great country, and we know from personal experience that such leadership is unthinkable without a strong professional Foreign Service deployed around the world protecting and defending America's people, interests and values. Where then, does the impetus come from to weaken the American Foreign Service? Where is the mandate to pull the Foreign Service team from the field and forfeit the game to our adversaries?
Go deeper: Rex Tillerson, alone. Or any of the numerous deep dives on the culling of the State Department.
Go deeper