Foreign policy heavyweights visit White House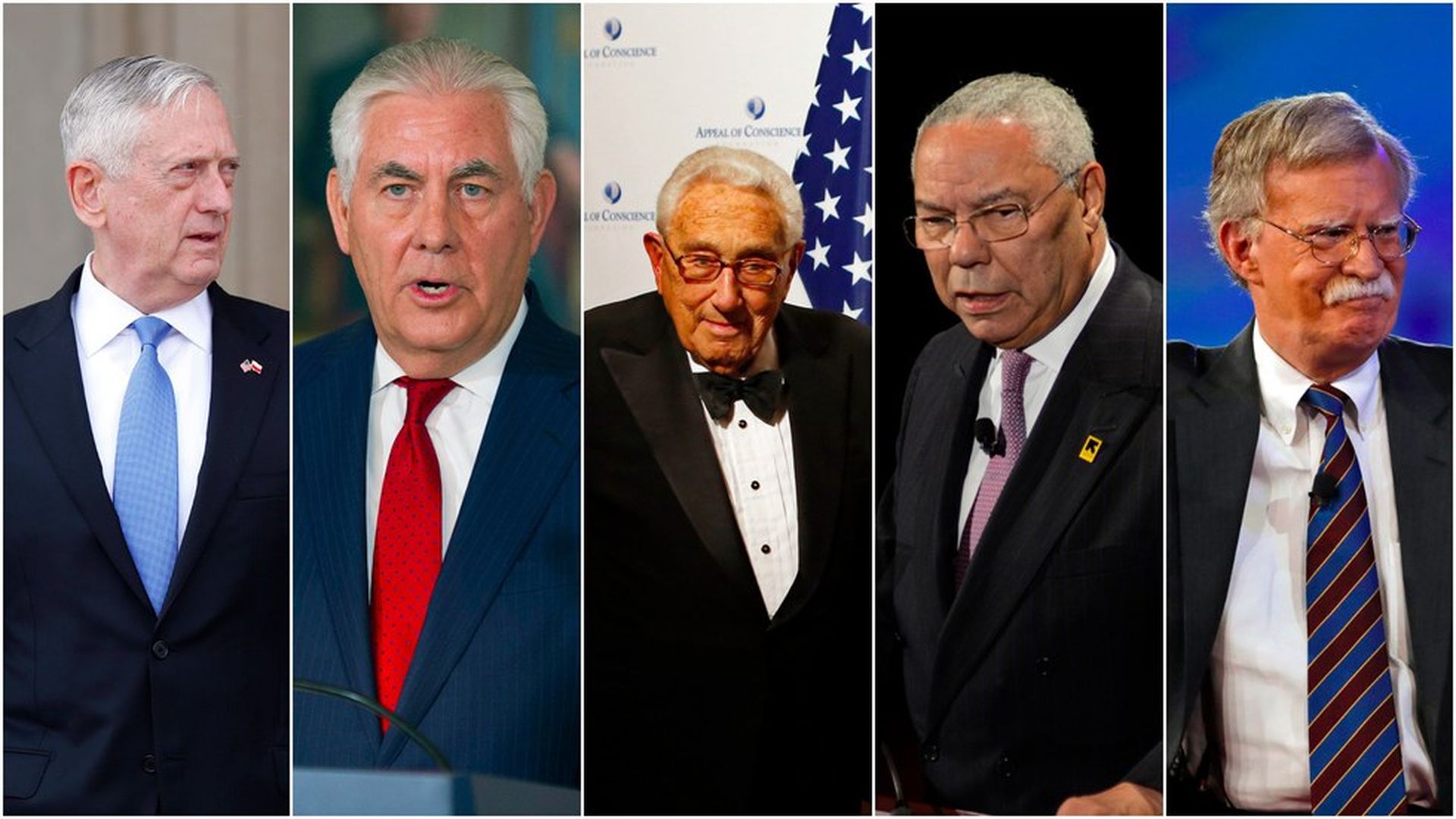 Several heavy hitters in foreign policy were spotted at the White House Tuesday. Trump met with former Secretary of State Henry Kissinger this morning and had lunch with his Secretary of State Rex Tillerson in the afternoon.
Also spotted at 1600 Pennsylvania: Defense Secretary James Mattis, former Secretary of State Colin Powell and former UN Ambassador John Bolton.
Go deeper