Ford workers to get $9,000 bonus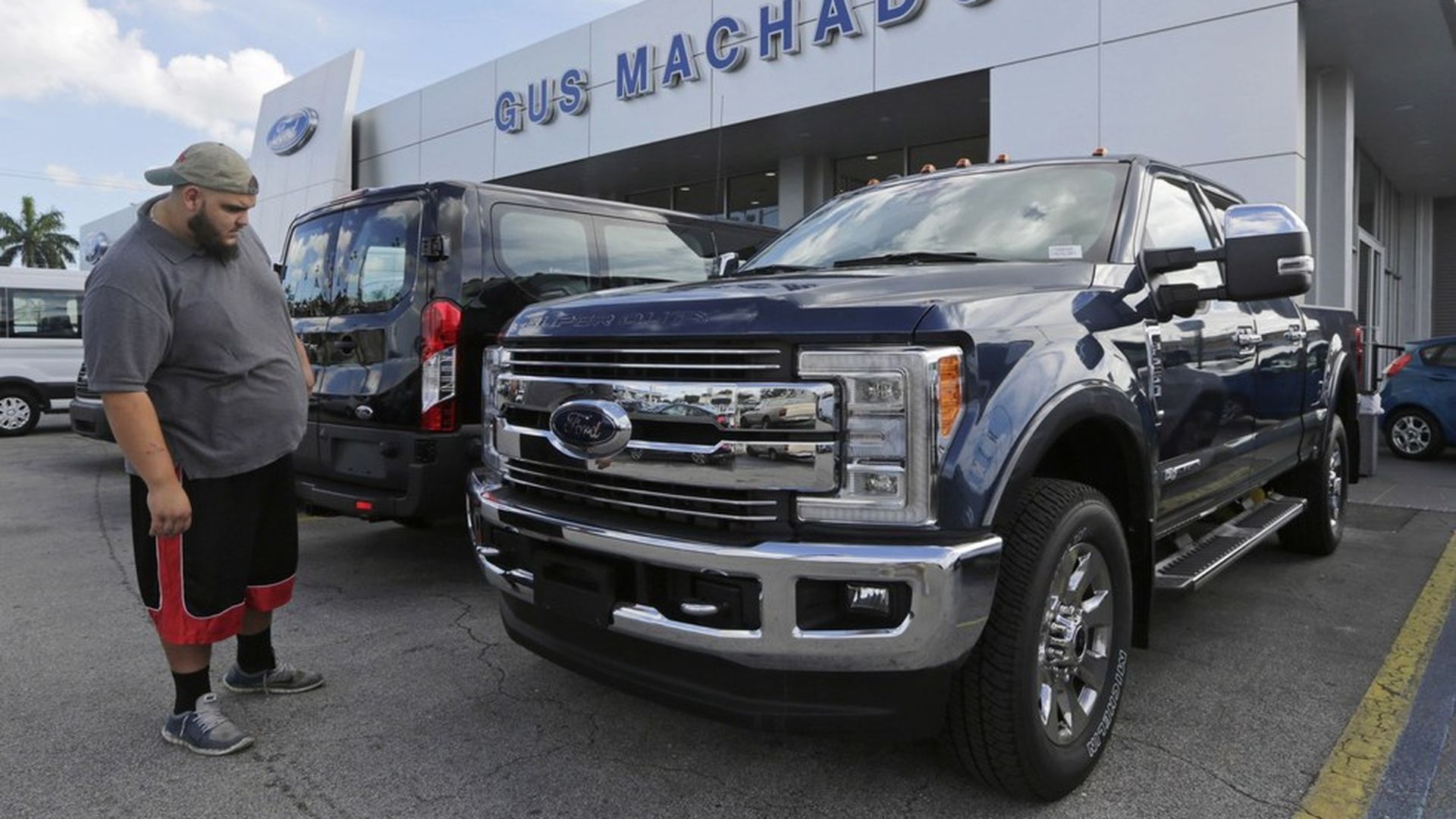 Ford is spending $9 billion on profit-sharing checks for its 56,000 hourly workers — an average of about $9,000 each. AP reports Ford's pre-tax profit for the year was $10.4 billion, it's second-best ever.
Trump expense: Ford took a $200 million charge on cancelling a plant in Mexico after Trump criticized the company for moving production out of the U.S. Ford's CFO said the company is watching Trump closely and waiting for for when "specific politics are formulated."
Go deeper