For one day, Washington is one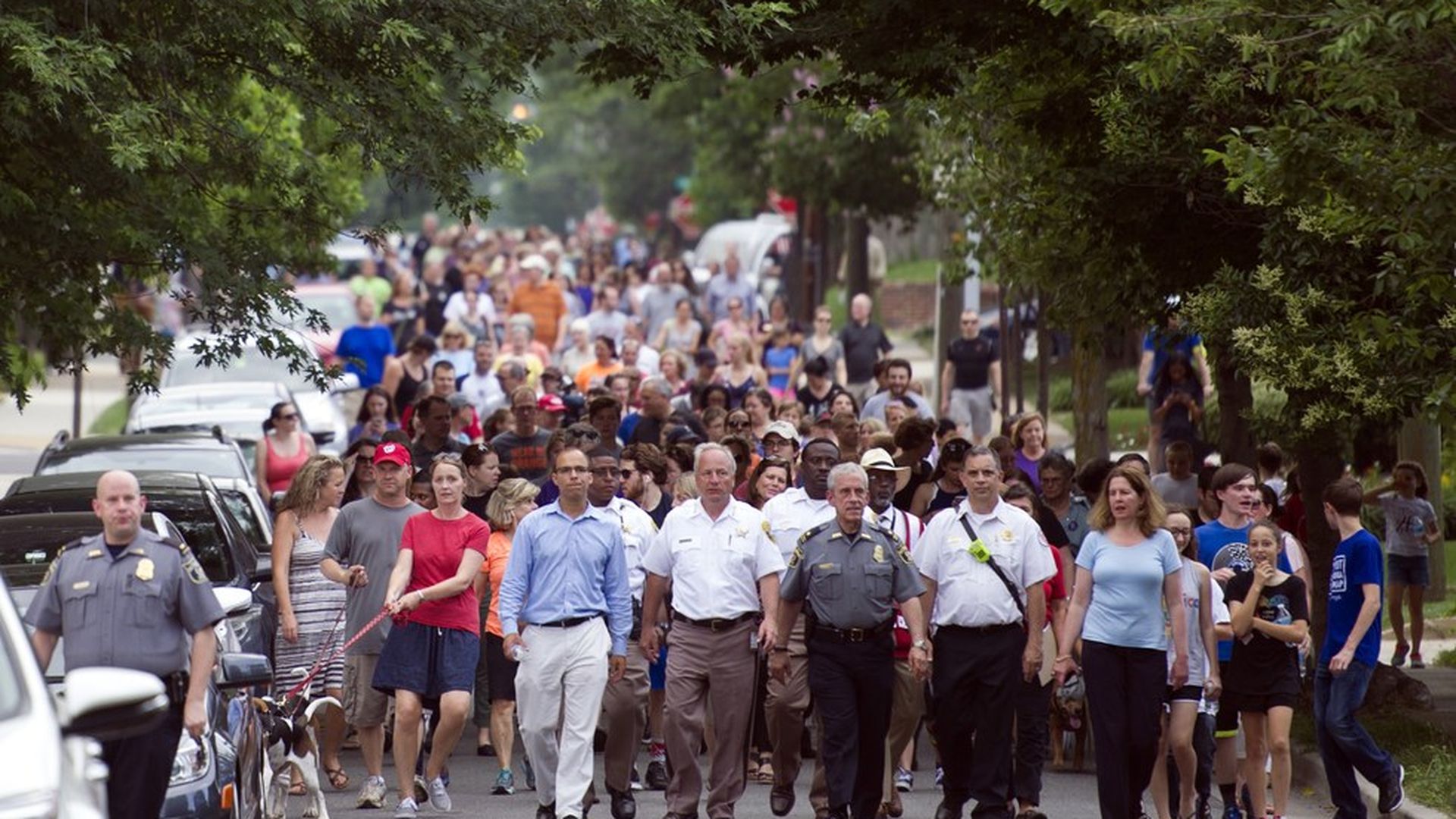 During yesterday's marathon coverage of the shooting of House Majority Whip Steve Scalise, ABC's George Stephanopoulos mused whether the chilling attack on a practice for a charity baseball game might act as a "circuit-breaker" on the nation's overheated politics.
For one day, it did. Congressional leaders of both parties expressed shock and solidarity. President Trump rose to the occasion: "We may have our differences, but we do well, in times like these, to remember that everyone who serves in our nation's capital is here because, above all, they love our country."
Could the shooting do for Washington what 9/11 did for the country — usher in a prolonged season of unity?
Hard to see. As Mark Z. Barabak writes in an analysis for the L.A. Times: "The attack almost seemed a natural, if sick, extension of the virulence that surrounds the country's increasingly tribal politics."
Per Axios' Jonathan Swan: "Most everyone in this town is just rattled. ... The dark secret on the Hill is that members and their staffs often think about how easy it would be for a madman to take them out."
"On the right, I've heard a lot of frustration about the media. The refrain I hear is that when it's a conservative who shoots, then their political hero has to answer for it."An email from a Republican lobbyist reflects that mindset: "Until both sides admit they've made things worse, this will never get better. Both sides need to admit they can do better before anything will get better.""Many GOP believe that Republicans are held to different standard when it comes to gun control. The conversation would be so different if the Dem practice was hit by a Ted Cruz supporter."Bottom line: Rep. Scalise remained in critical condition last night, and doctors said he will require additional operations. Washington, too, has a long road to healing.Catch up quick, with Axios' one-screen update on the shooting.N.Y. Times Quote of the Day: Rep. Mike Bishop (R-Mich.), who was standing at home plate when a gunman said to be upset over Trump's election began shooting Republican lawmakers: "He was hunting us at that point."
Go deeper