For Americans, privately-owned guns are deadlier than war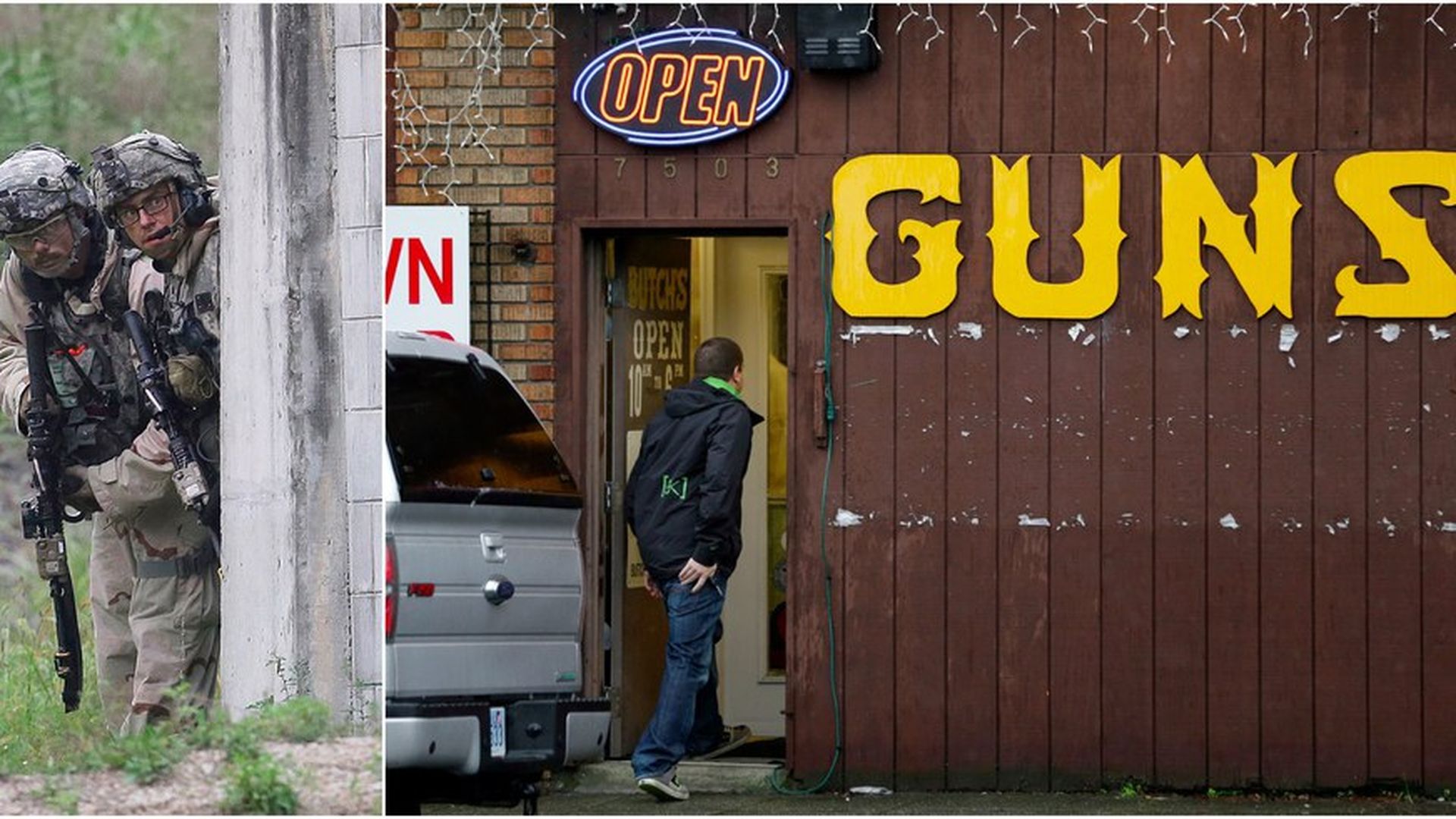 Since the mass shooting in Las Vegas, proponents of tougher gun control laws have touted the statistic that there have been more American civilian deaths since 1968 due to privately owned firearms than from all American military conflicts combined.
Why it matters
It's important to understand the statistics as a whole when looking for solutions to gun violence, while also acknowledging the gravity of the horror in Las Vegas.
The facts
Here are some important details to keep in mind:
The most generous estimates put the number of deaths from the battle field since the Revolutionary War at about 1.3 million, according to Politifact.
Many war-related deaths are the result of disease. For every three soldiers killed in the Civil War, five more died from disease.
The number of deaths related to gun use since 1968 is 1,516,863, according to a report and data collected by the Center for Disease Control and Prevention.
Nearly two-thirds of those firearm related deaths are suicides, FiveThirtyEight notes. Almost half of all suicides in the U.S. are performed with guns.
Of the times a gun was used for murder (not negligent manslaughter), FiveThirtyEight found that fewer than 5% were instances of mass shootings — when four or more are killed.
Between 2002 and 2015, only 82 people were killed due to an act of terrorism, defined by the Global Terrorism Database as "the threatened or actual use of illegal force and violence by a non-state actor to attain a political, economic, religious, or social goal through fear, coercion, or intimidation."
Go deeper: The human toll of mass shootings.
Go deeper