Flynn could be Mueller's next target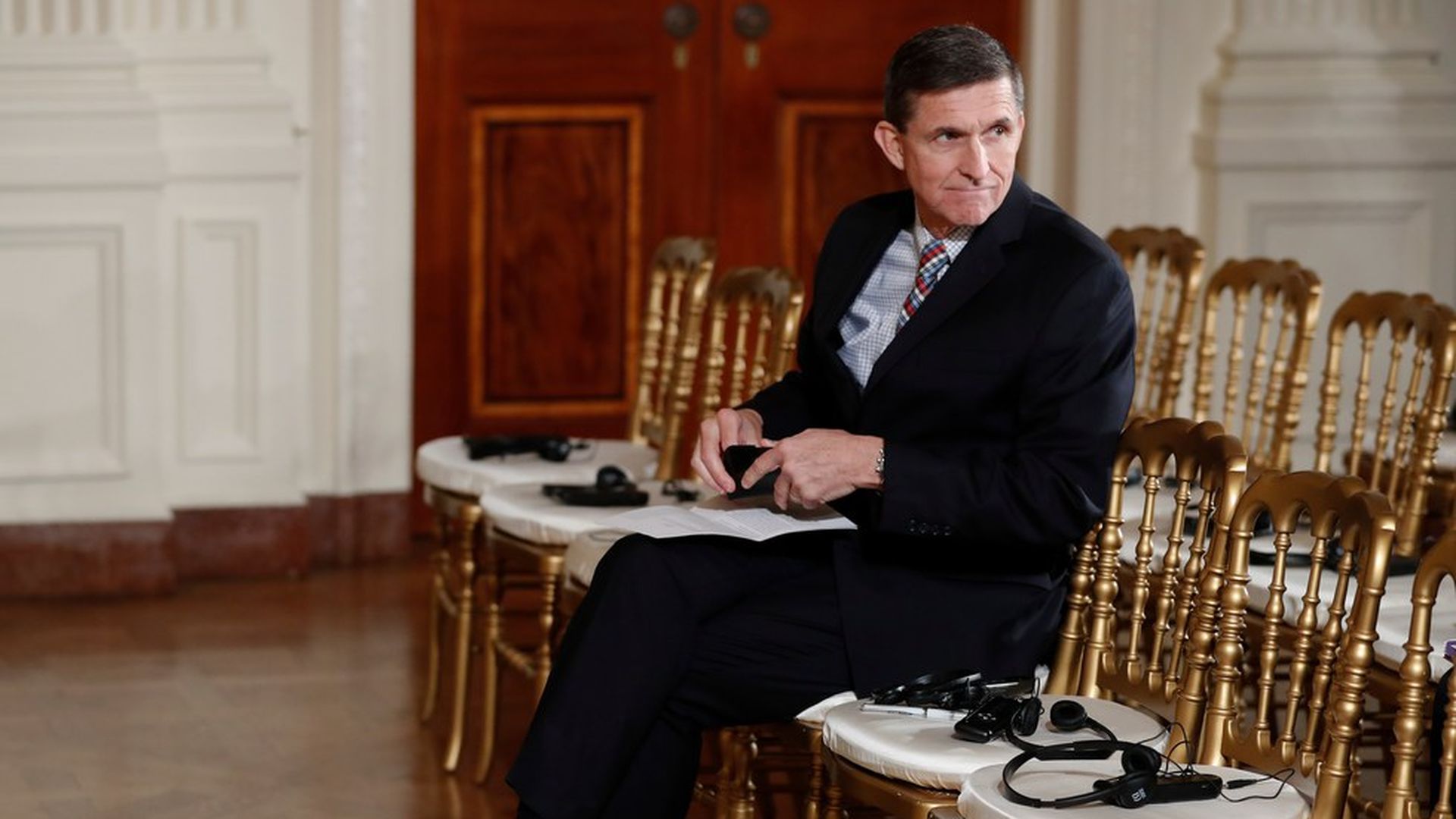 Special Counsel Robert Mueller's team has sufficient evidence to bring charges against former National Security Advisor Michael Flynn, and potentially his son, as part of the Russia investigation, NBC reports.
What they're investigating: Flynn's lobbying contracts and whether he lied to authorities about his foreign contacts, per NBC. The investigation is also reportedly looking into whether Flynn took money to arrange the removal of Turkish cleric Fethullah Gülen, a critic of Turkish President Recep Tayyip Erdogan, from the U.S.
Go deeper: The Michael Flynn mess; Flynn's secret work for Turkey; The people known to have met with Mueller's team
Go deeper