Florida Blue increases Obamacare profits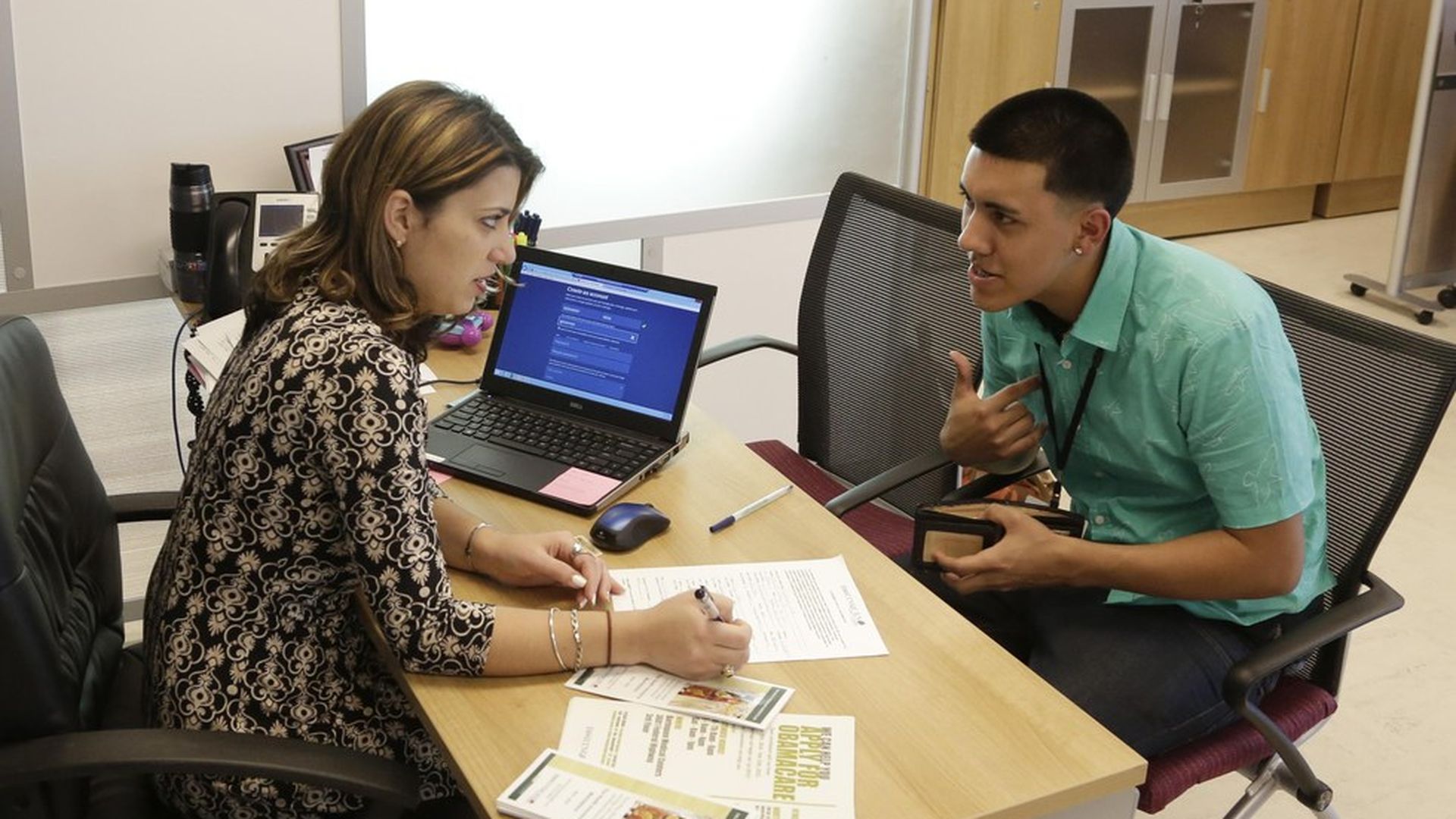 Florida Blue, the dominant health insurance company in the state, is still reaping huge profits from its Obamacare plans — a stark difference from the doom and gloom portrayed by other insurers.
Florida Blue sits in one of the most competitive Obamacare exchanges and made money on those plans in 2015. And last year, Florida Blue more than doubled its bottom line by registering a gross profit (before taxes and other expenses) of almost $1.1 billion just on its Obamacare plans sold on and off the exchanges, according to financial documents analyzed by Axios.
Why this matters: President Trump and Republicans, snakebit after their failed health care reform, keep insisting Obamacare is exploding. But as Florida Blue shows, that isn't really the case. Many insurers like Aetna and UnitedHealth Group have lost money selling Obamacare plans and either have left or are considering leaving the marketplaces, but others are doing fine. A struggling marketplace in Arizona has no bearing on what goes on in Florida.
Here is how Florida Blue's finances break down: The company has two main subsidiaries, one that sells plans with broader networks of hospitals and doctors (the "PPO subsidiary") and another that sells products with limited provider networks (the "HMO subsidiary"). These numbers are for 2016 and only represent each subsidiary's individual-market products:
Florida Blue's PPO subsidiary: 529,452 members, $860.8 million gross profit
Florida Blue's HMO subsidiary: 201,331 members, $237.8 million gross profit
Combined: 730,783 members, $1.1 billion gross profit
Worth noting: The gross profit represents the premiums minus the medical expenses, and does not include administrative costs, employee compensation or taxes. Florida Blue's profit goes down after subtracting those expenses, but the gross numbers show how Florida Blue priced the health risk of the people in the Obamacare marketplaces. Florida Blue's gross profit on its Obamacare plans across both subsidiaries in 2015 was $533 million.
Chuck Divita, Florida Blue's chief financial officer, said in a statement that the company's individual-market business had an after-tax income margin in the "high single digits." Divita told me last year that "if you don't get your price close right out of the gate, you're fighting an uphill battle." Translation: Health plans that underpriced their Obamacare plans to attract more members suffered once those members got the care they needed.
Go deeper