Flashback: Bill Clinton elected 25 years ago today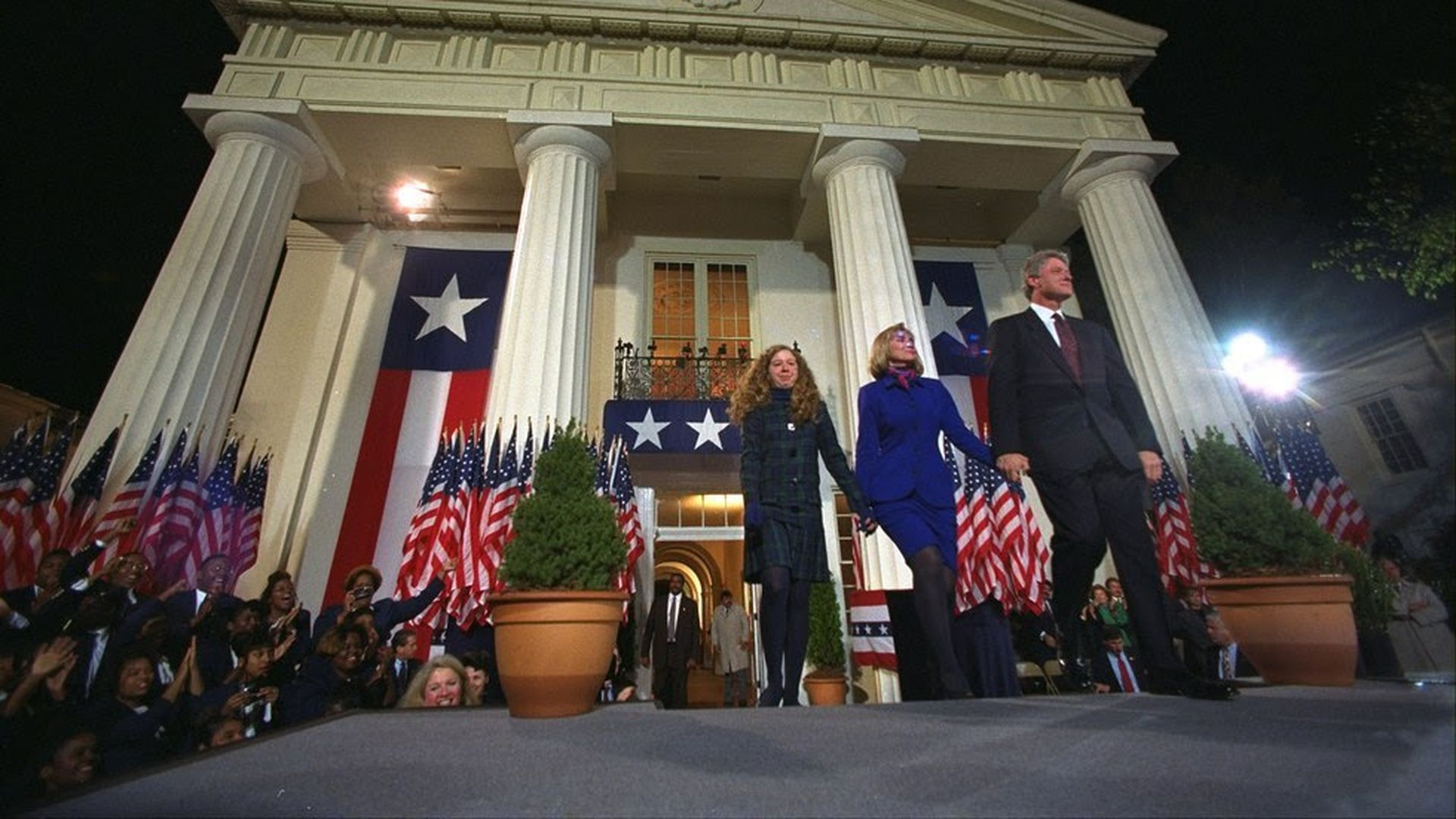 Nov. 3, 1992 — 25 years ago today, William Jefferson Clinton of Arkansas was elected president and Albert Arnold Gore Jr. of Tennessee was elected vice president.
Coming attractions:
Today through Monday at Georgetown: "[N]early fifty years after his graduation from the University, the Georgetown community will gather for a series of events examining the vision that drove ... President William J. Clinton (SFS '68). ... The symposium will culminate in a keynote address by President Clinton."
Wednesday: President Clinton and Conan O'Brien remember the '90s in a special episode of "Conan" on TBS, from the Apollo Theater in Harlem.
Nov. 18 in Little Rock: The Clinton School and Clinton Foundation host a special conversation with President Clinton and Hillary Clinton. The event will be moderated by James Carville.
Go deeper: Arkansas Democrat-Gazette.
Go deeper