Flake: GOP shouldn't have to "cozy up to" Trump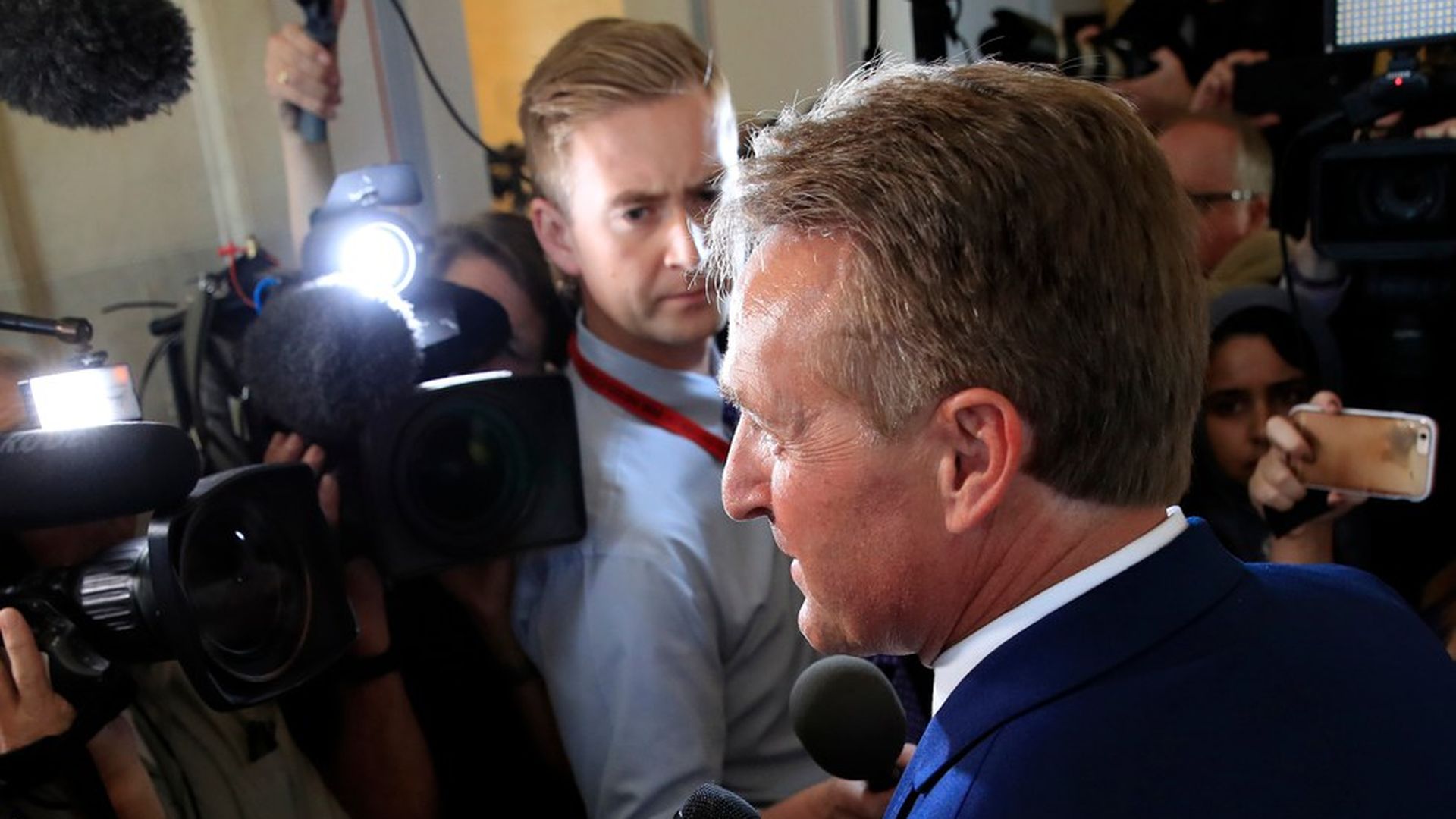 Senator Jeff Flake, who announced he's not running for reelection in Arizona the next cycle told Morning Joe one of the reasons he's standing down is because constituents see "not standing with the president is somehow not conservative…that's something that's got to change." Other thoughts from the Senator:
On a 2020 Flake run: He hedged. "That's a long way away," Flake told ABC's George Stephanopoulos.
On why he's done: Because he doesn't want to "cozy up to" Trump's "behavior" and because "I could not win in a Republican primary." He clarified, that level of whiplash for opposing Trump "may be more pronounced in Arizona than some other states."
On calling out Trump when he spreads lies: We must say, "this is speech that is reckless and it's undignified and until we do we are complicit in normalizing that kind of behavior."
On foreign policy: "We've got to have a foreign policy that's sober, predictable, and consistent."
Go deeper