First indictments often don't touch the core of an investigation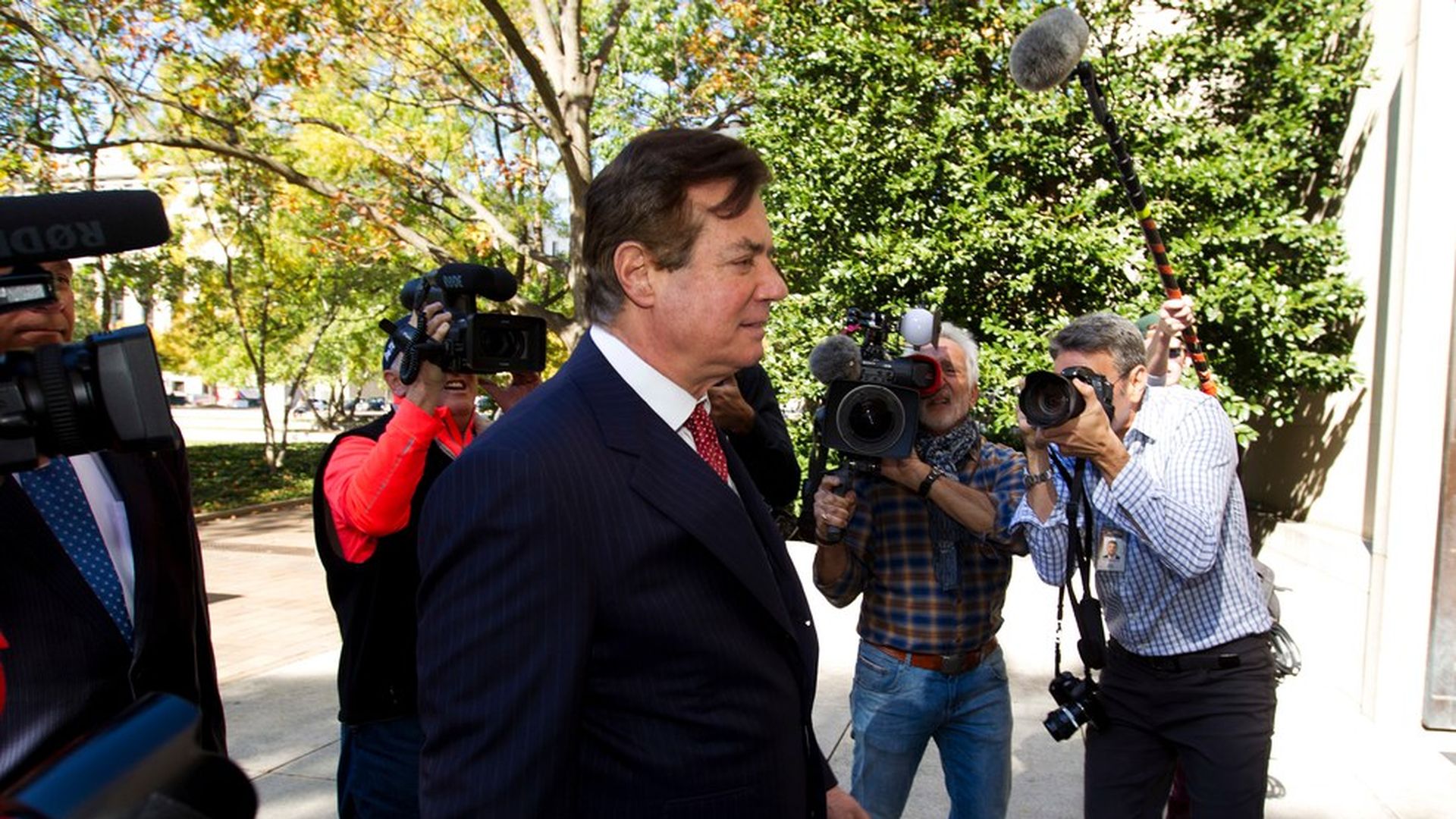 The first indictments are out in Special Counsel Bob Mueller's investigation into Russian interference in the 2016 election and potential collusion by the Trump campaign. The big questions now are how much leverage Mueller has and how far up this could reach.
Big picture: Past special counsel probes and special prosecutor investigations have often remained at the periphery of what the investigation is focused on, or led somewhere other than where the public and the media thought they might. For instance, investigations during the George W. Bush and Bill Clinton administrations never led to charges at the core of the probes.
Some history
The Valerie Plame investigation
During George W. Bush's administration, Patrick Fitzgerald's investigation into the leak of CIA analyst Valerie Plame's name to the press led to Vice President Cheney's chief of staff, Lewis "Scooter" Libby.
He was indicted on five counts, including obstruction of justice, two counts of perjury, and two counts of false statements.
Fitzgerald never prosecuted anyone for the crime he was assigned to investigate.
The Whitewater land deal investigation
The independent counsel probe that investigated the Whitewater land deal led to Bill Clinton's extramarital affairs, including his affair with White House intern Monica Lewinsky (and his eventual impeachment and acquittal).
James McDougal was indicted for charges relating to his management of a real estate subsidiary, Susan McDougal, a former business partner of the Clintons, was indicted on charges of criminal contempt and obstruction, and former top Department of Justice official, Webster Hubbell, was indicted over alleged lies to Congress and federal regulators. Deputy White House Counsel Bruce Lindsey was named as an unindicted co-conspirator.
Be smart: Steve Vladeck, a national security law professor at the University of Texas, told Axios former probes and their indictments comprise "a small enough data set" that it's hard to say whether that will be the case this time around. "I think there's a tendency to assume that the significance of the case is equated…with the importance of the defendant," Vladeck said, warning against focusing too much on Manafort's indictment just because he was so central to the campaign. "I wouldn't sort of assume that…what comes first is predictive of what comes next."
Read: This may not necessarily lead to Trump, but there's no way to know until Mueller plays his whole hand.
Go deeper