Finnish President refutes Trump's claim on fighter jets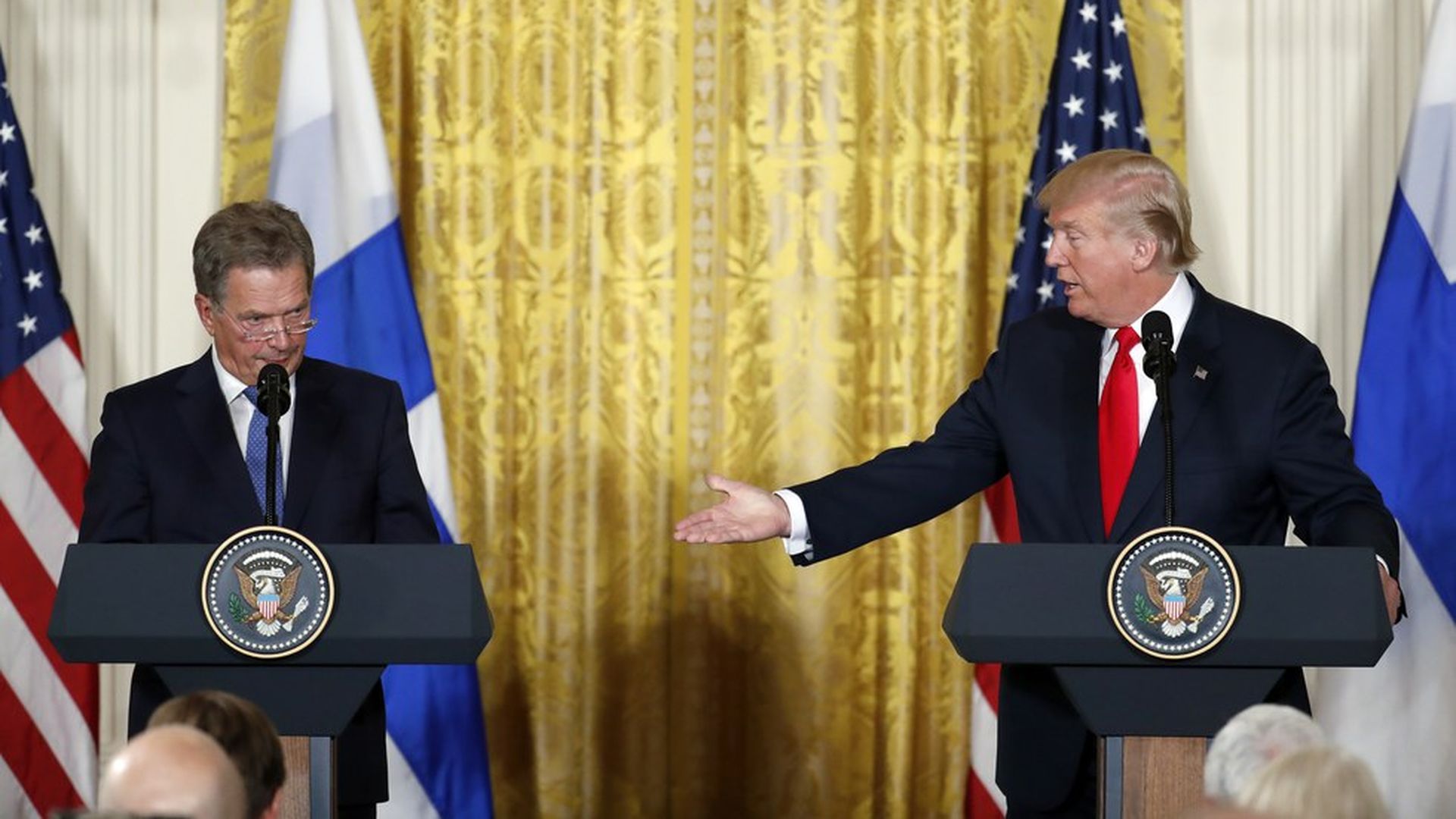 Finnish President Sauli Niinistö has refuted President Trump's claim that Finland would be "purchasing large amounts of our great F-18 aircrafts from Boeing." At their joint Monday press conference, Trump said that Finland, which is gearing up to spend $8–10 billion on new fighter jets, will spend those dollars on Boeing-made planes. But Finland is not expected to make a final decision until the early 2020s, Reuters reports.
Niinistö's quote: "It seems that on the sale side, past decisions and hopes about future decisions have mixed ... The purchase is just starting, and that is very clear here."
Go deeper