Final House health care bill could cause some state markets to unravel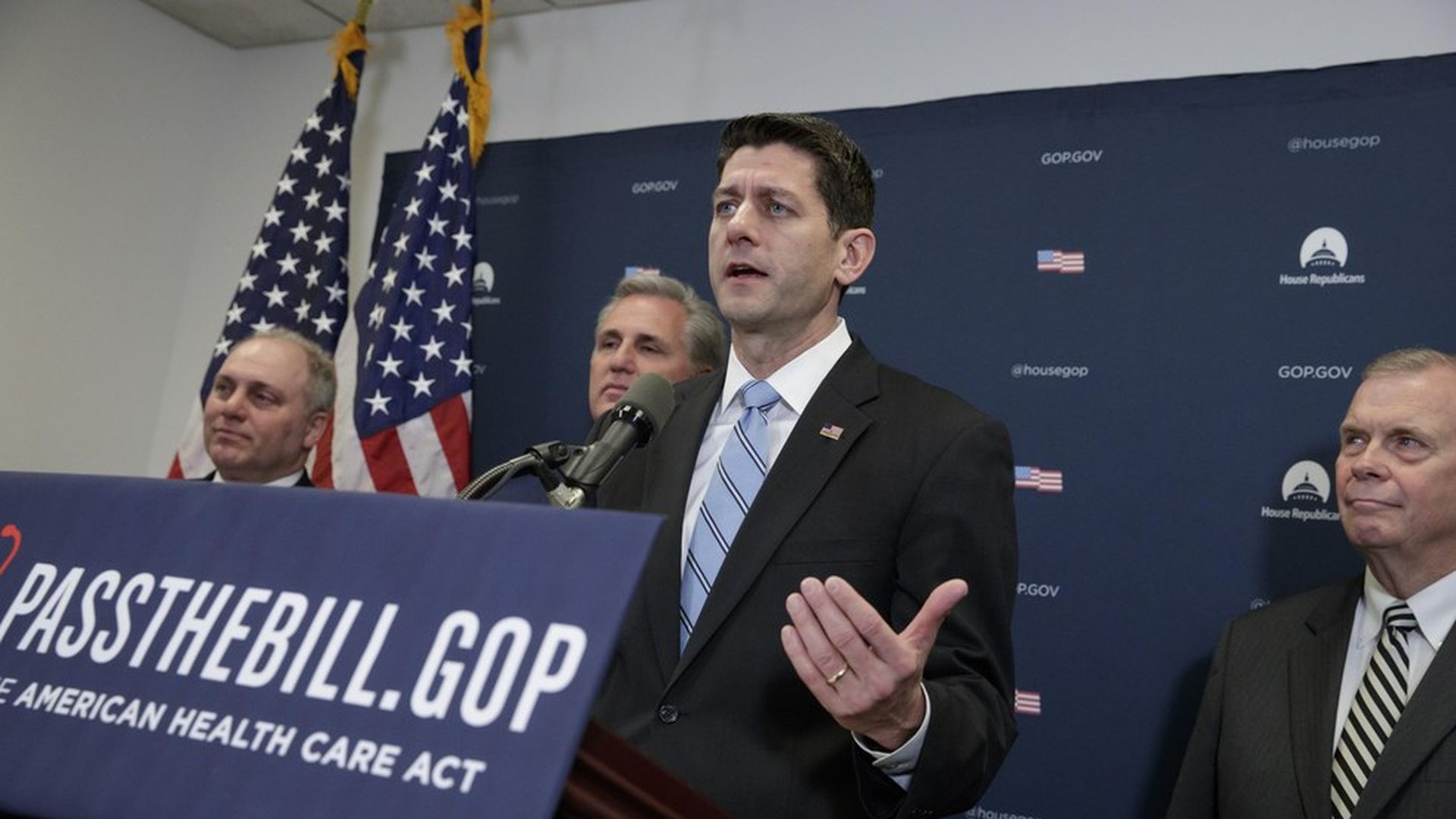 The Congressional Budget Office has released its cost estimates for the final version of the House health care bill, nearly three weeks after the House passed it. The main points, and how it compares to the Affordable Care Act:
Savings: $119 billion.
Coverage: 23 million fewer insured in 2026.
Impact on premiums:Half the population (no state waivers): 4 percent lower in 2026.One third of the population (moderate regulation changes): 20 percent lower in 2026.One sixth of the population (full state waivers): Large variation between healthy and sick customers.
The big warning: Markets would become "unstable" in 2020 in states that get the full state waivers from ACA regulations on pricing and benefits. And in those states, people with pre-existing conditions "would ultimately be unable to purchase comprehensive nongroup health insurance at premiums comparable to those under current law, if they could purchase it at all."
The big takeaway: The last-minute changes to the bill didn't affect the cost or coverage estimates that much. Before those amendments, the bill would have saved $150 billion over 10 years, and 24 million fewer people would have had health coverage. But CBO is warning Congress that the latest changes — letting states opt out of two of the ACA's main insurance regulations — could ruin the insurance markets in those states even if they make insurance cheaper for healthy people.
Go deeper