Fifth GOP senator will oppose starting debate on health bill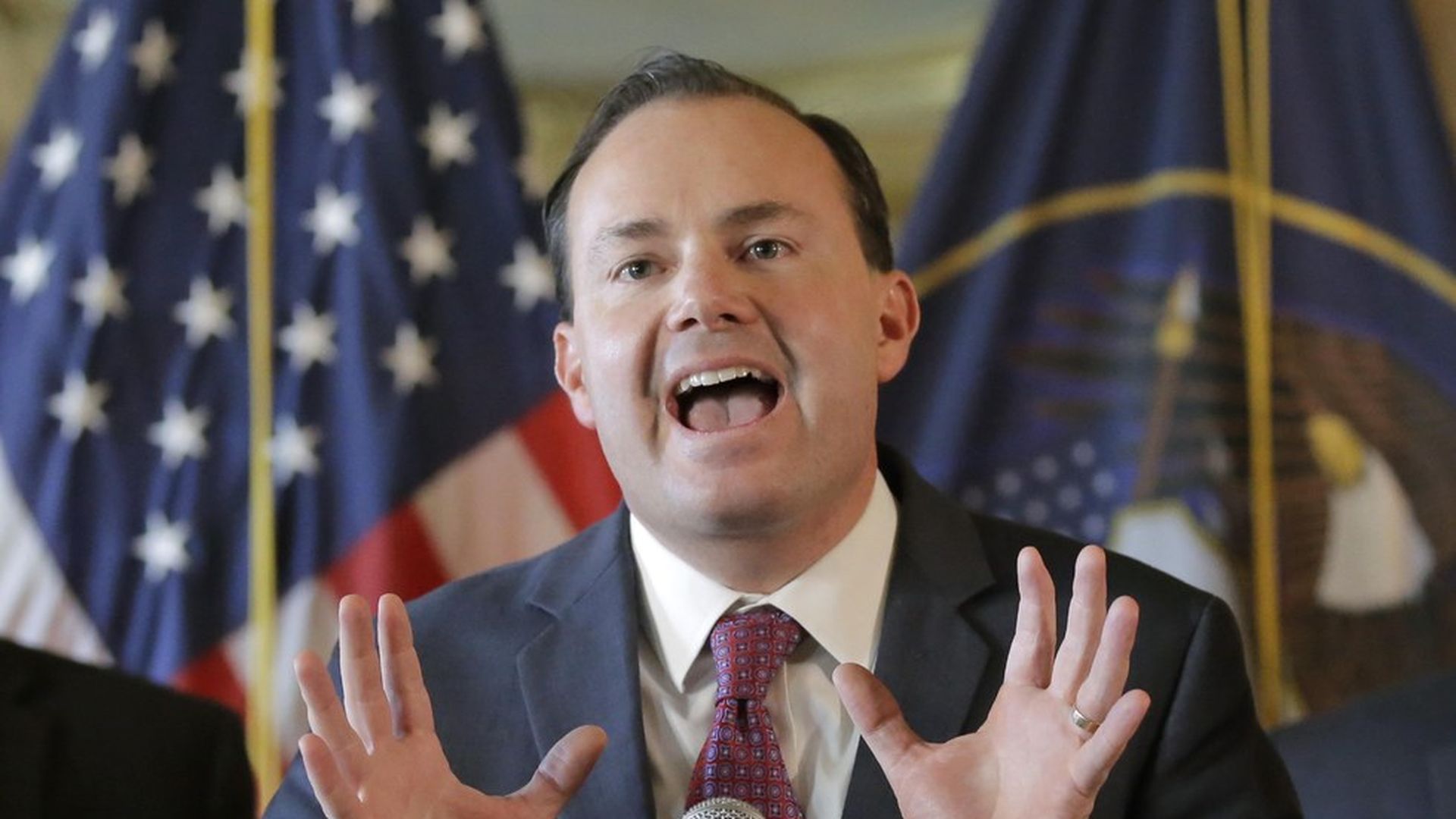 Sen. Mike Lee has become the fifth Republican senator to say he'll oppose bringing up the Senate health care bill, AP reports. Majority Leader Mitch McConnell can only lose two votes on the procedural motion tomorrow, and so far Susan Collins, Dean Heller, Rand Paul, and Ron Johnson are all expected to vote against it, too.
Why it matters: Unless McConnell can convince three of them to change their minds, the debate on the bill won't even get started — and the stalemate could make other GOP senators more willing to come out against it.
Yes, but: President Trump is about to start working on them. He's meeting later today with Paul — who says the bill "is currently not real repeal and needs major improvement."
Go deeper