Feinstein impressed with Gorsuch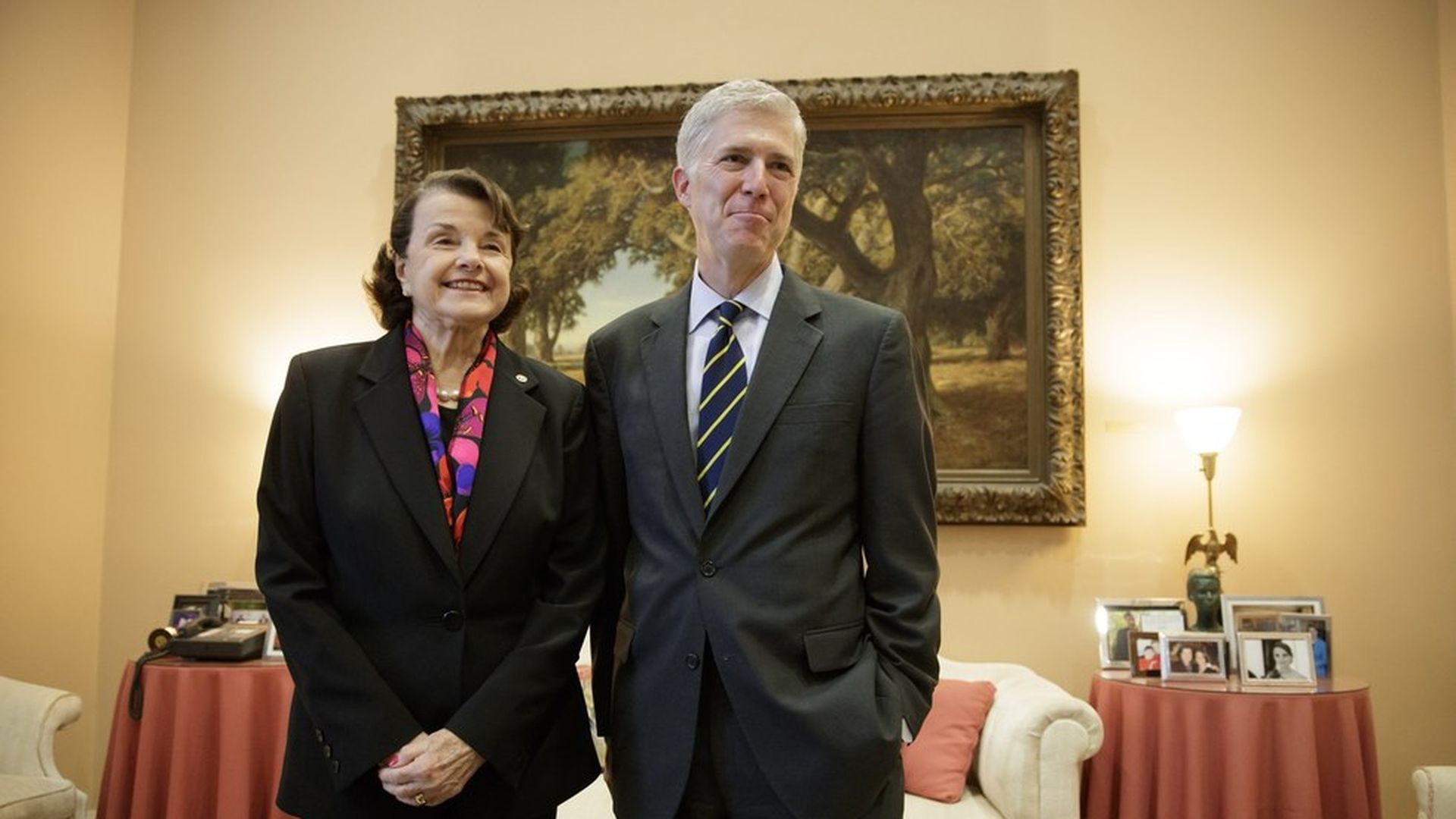 A leading Democrat on the Senate Judiciary Committee, California Sen. Dianne Feinstein, said she was impressed with Judge Neil Gorsuch today after meeting with him, according to the AP. She did not say specifically that she would vote for him.
"He's a very caring person and he's obviously legally very smart... I think we are dealing with someone who is impressive, so we'll see."
Go deeper