Feds sounded alarm on Antifa in 2016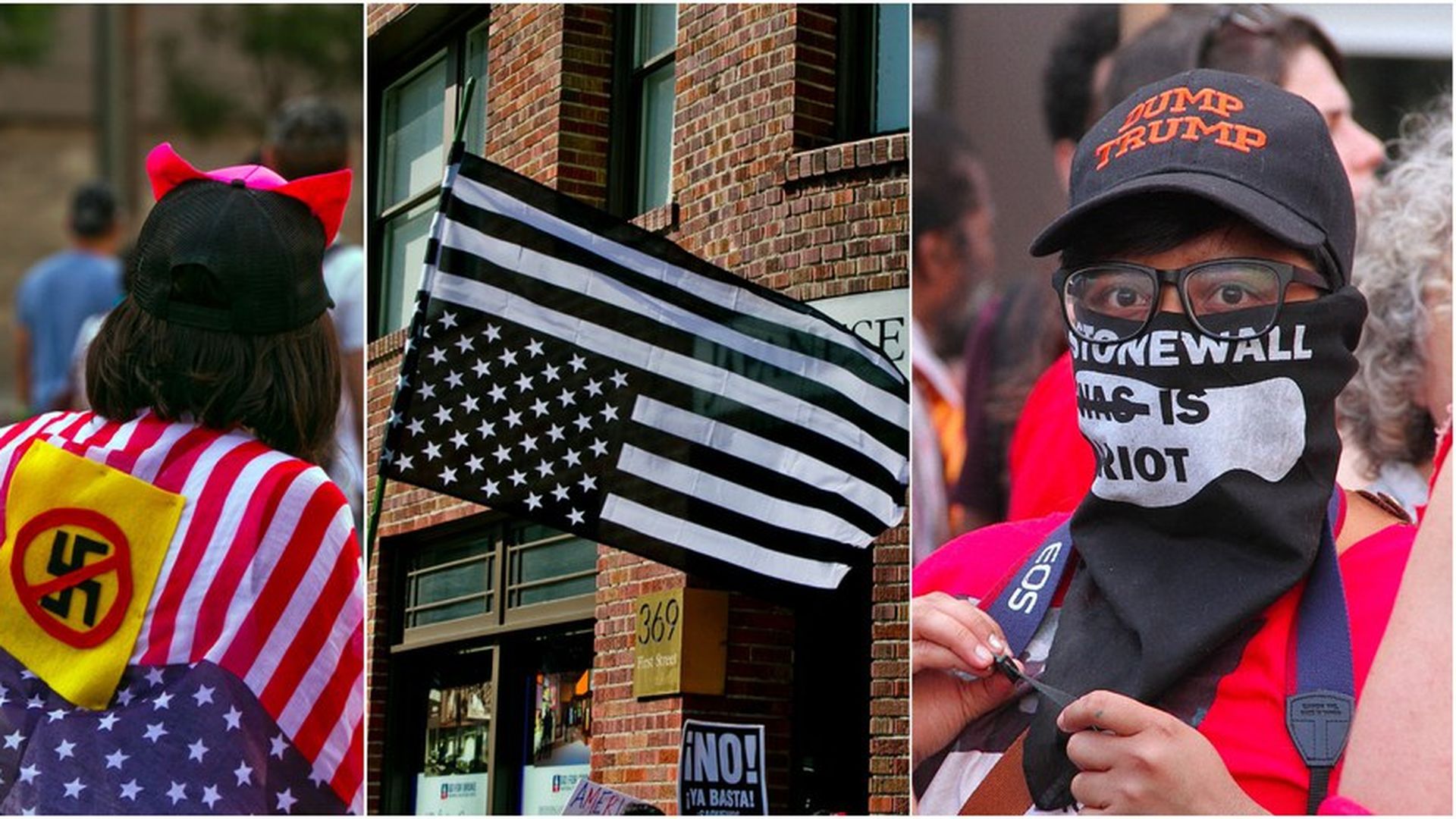 The FBI and Department of Homeland Security have been warning state and local officials of violence coming from far-left anti-fascist ("antifa") groups for at least a year, including the potential of violence between those on the far right and the far left, per a new report.
"Department of Homeland Security formally classified [antifa] activities as 'domestic terrorist violence,'" according to confidential documents obtained by Politico's Josh Meyer. "These antifa guys were showing up with weapons, shields and bike helmets and just beating the s*** out of people," a senior law official told Politico.
Why it matters: "Both the racists and a segment of violent antifa counter-protestors are amped for battle in an escalating arms race, where police departments are outmaneuvered, resulting in increasingly violent dangerous confrontations," former New York City police officer Brian Levin told Politico.
The backdrop:
We published a summary of far-right extremist groups a couple weeks ago. Now we're also looking at four extremist groups on the far left.
Note: Most of the far-left organizations that have protested and counter-protested in Berkeley, Durham and Charlottesville in the past few weeks do not classify as "hate groups." They are not to be equated with groups like neo-Nazis and the KKK, which target people based on ethnicity, but they do represent a growing trend of left-wing groups whose members do not always shy away from violence.
The groups:
Go deeper