FCC will vote next month on media deregulation proposal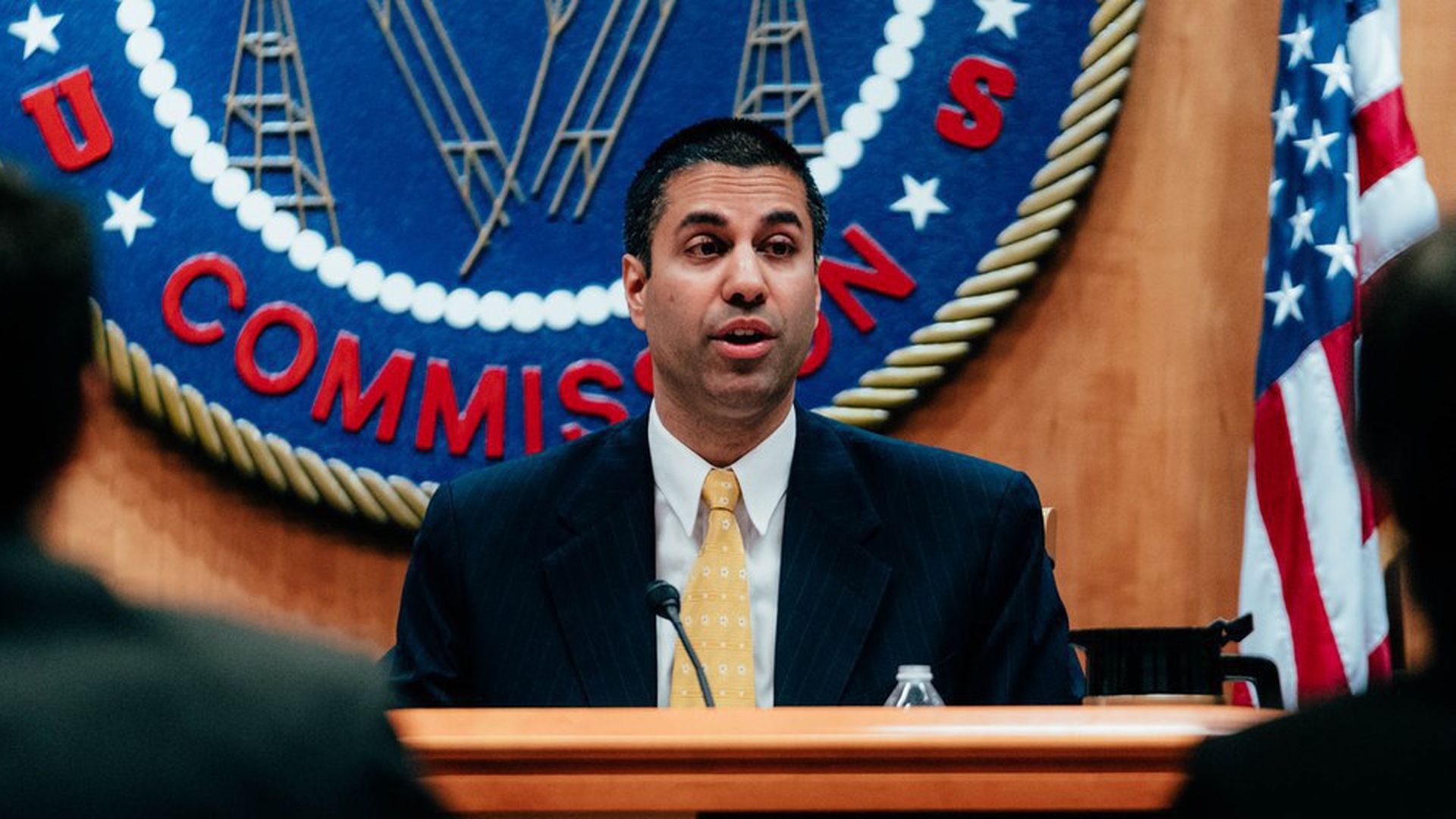 The FCC will vote next month on a sweeping media deregulation proposal put forth by the agency's Republican chairman on Wednesday.
Why it matters: It will be the latest victory the FCC has handed the broadcast industry this year. Critics say the agency takes positions that benefit the Trump-friendly Sinclair Broadcast Group that is trying to acquire Tribune stations.
The details:
The proposal would eliminate the ban on owning both a newspaper and a television station in a market, according to FCC Chairman Ajit Pai's opening statement at a Wednesday congressional hearing.
It would also make it possible for the agency to allow a company to own more than one of the top-four television stations in a market, which is prohibited under current rules.
The proposal also eliminates other media rules, including cross-ownership regulations for radio and television stations. A draft will be released on Thursday.
The bigger picture: Pai's critics say actions like this will encourage more media consolidation. Earlier this year he made a change that removed a hinderance for Sinclair's later-announced merger with Tribune, and on Tuesday the agency voted to eliminate another regulation that required broadcast stations to keep a primary studio in the community they serve.
Worth noting: Democratic lawmakers also sharply criticized Pai on Wednesday for what they say was a tepid response to President Trump's tweeted suggestion that broadcast licenses for NBC stations should be challenged.
Go deeper