FCC chief meets with Trump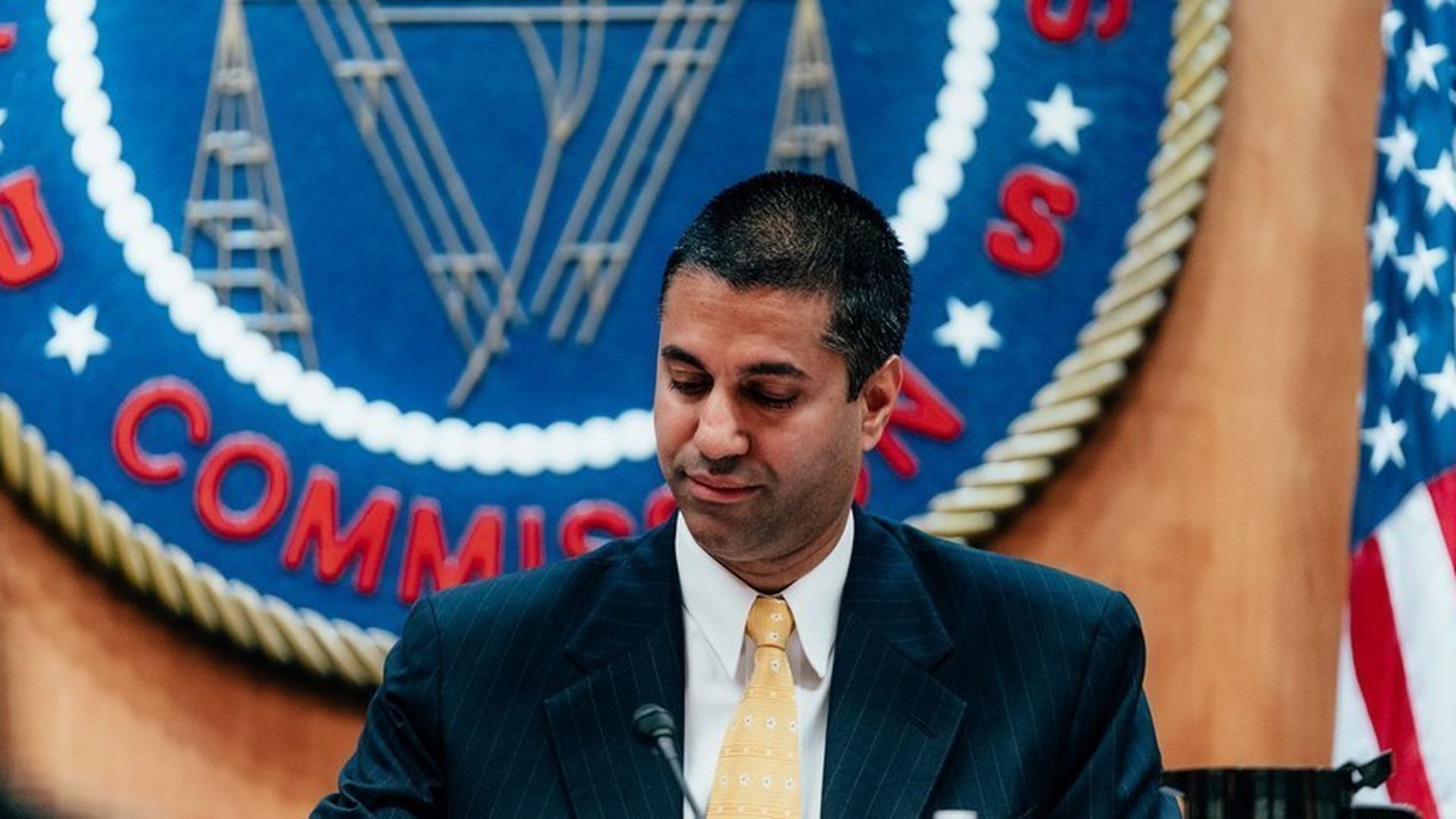 FCC Chairman Ajit Pai met Monday afternoon with President Trump. An FCC spokesperson describes the meeting as "warm" and said that no "proceedings pending at the FCC were discussed."
A White House spokesperson said that the meeting had a broad focus and declined to specify which issues were discussed.
Some context: Pai has strong views on how the White House should interact with the independent commission. He criticized what he said was the Obama White House's undue influence over his predecessor, Democrat Tom Wheeler, in the fight around net neutrality, and congressional Republicans hit Wheeler's FCC for not disclosing some interactions with administration officials.
Go deeper