FCC chairman pushes back on Trump's NBC tweets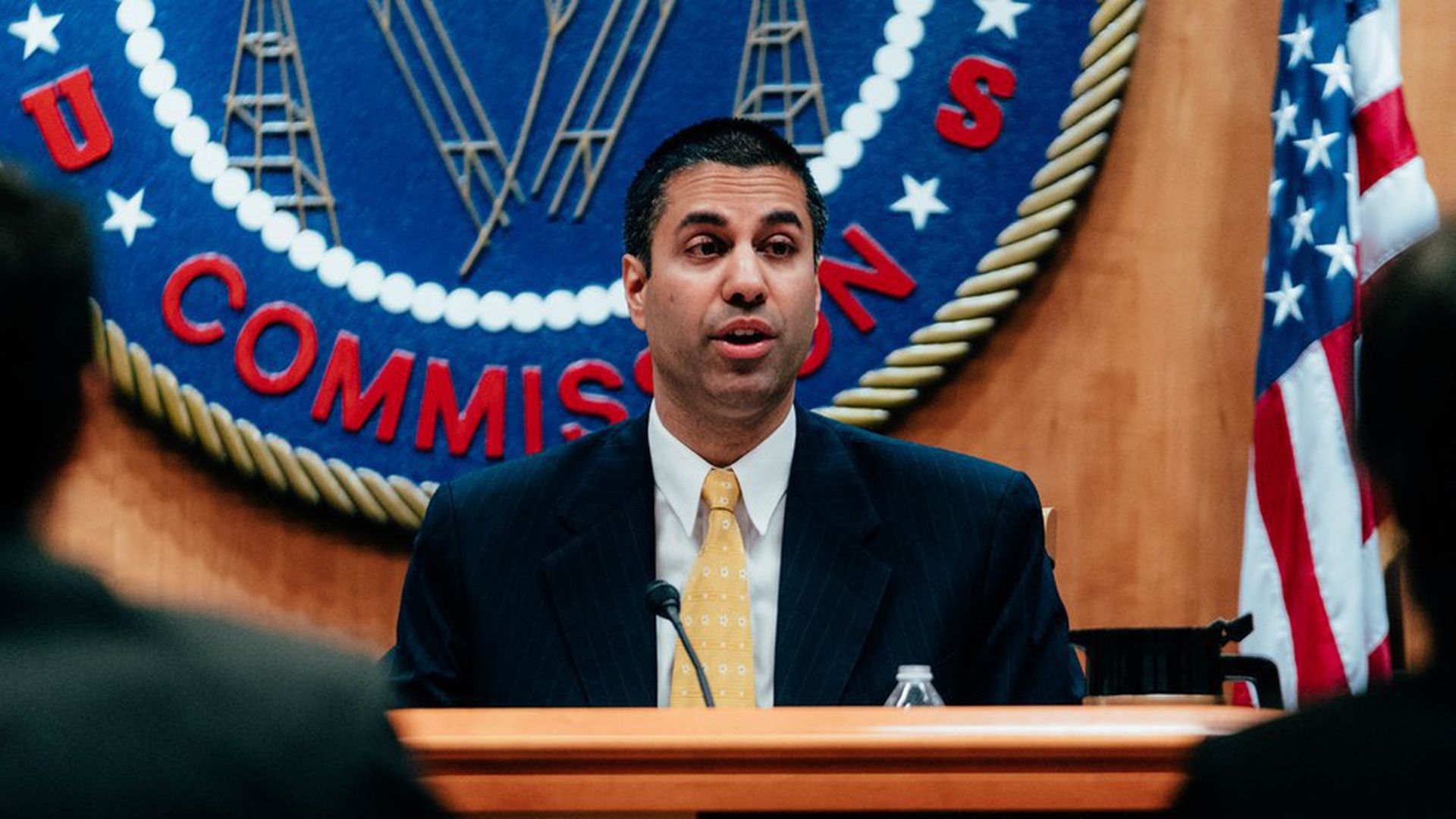 FCC chairman Ajit Pai offered a measured response Tuesday to President Trump's tweets last week arguing for a challenge to broadcast licenses for NBC stations. Pai, speaking at an event hosted by the right-leaning Mercatus Center, said the Federal Communications Commission would not revoke a license based on content.
"I believe in the First Amendment, the FCC under my leadership will stand for the First Amendment, and under the law the FCC does not have the authority to revoke the license of a broadcast station based on the content of a particular newscast."
The bigger picture: Pai's been under pressure to respond as the nation's top media regulator, appointed by a president who regularly attacks the media.
Go deeper: Why Trump can't revoke the licenses. One reason: NBC the network doesn't have a license from the government.
Go deeper