FBI: Scalise shooting had "no nexus to terrorism"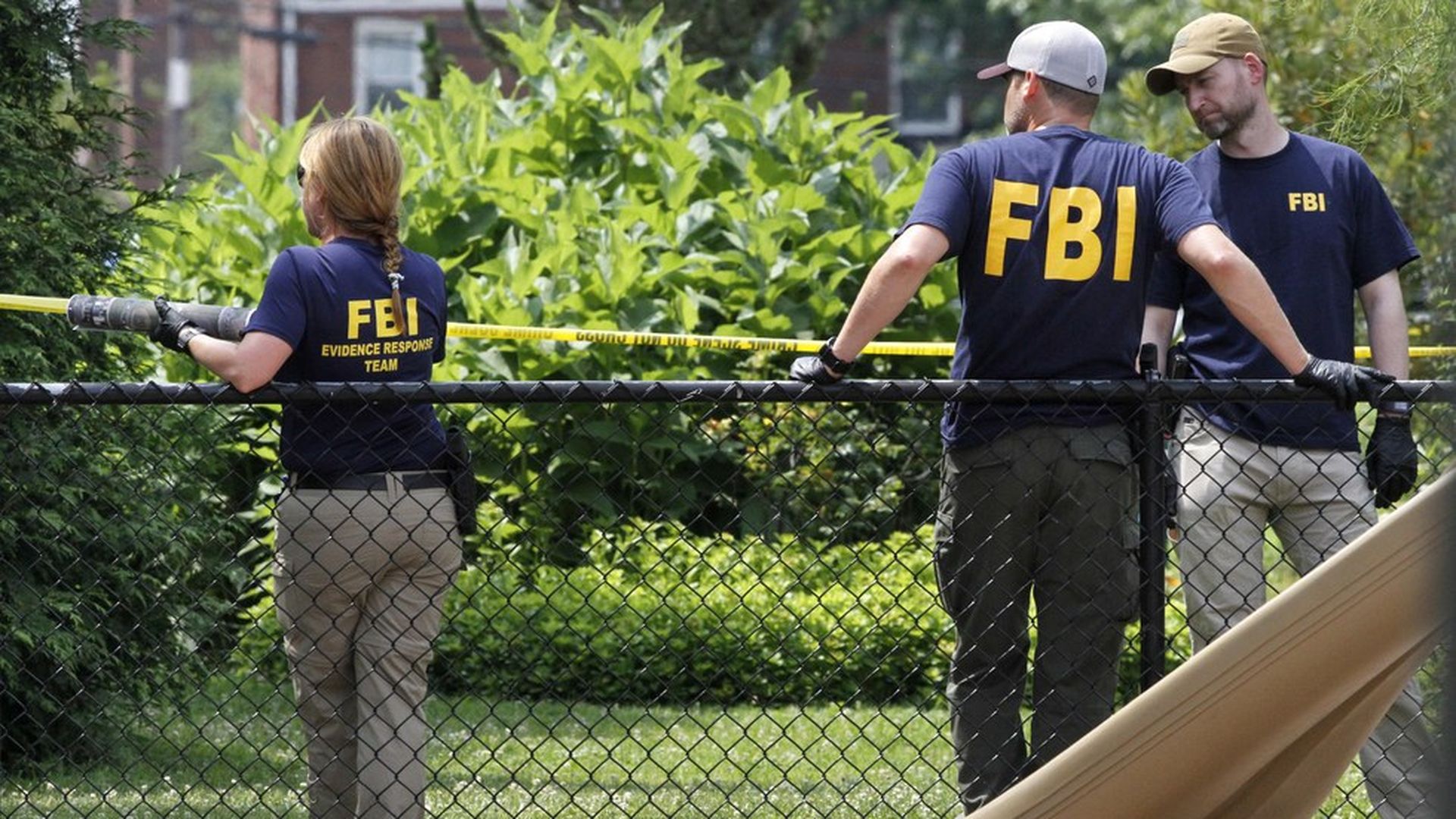 GOP Congressional baseball shooter James Hodgkinson "acted alone" and "there was no nexus to terrorism," the FBI told reporters Wednesday.
The FBI's definition of terrorism: The "unlawful use of force and violence against persons or property to intimidate or coerce a government, the civilian population, or any segment thereof, to further political or social objectives."
Other details: The FBI is investigating this as an "assault" on a member of Congress and a federal officer. Hodgkinson had a list of six members of Congress in his pocket at the time of the shooting. He was "known to have an anger management problem" and "suffered from taking some prescription medications" but had no history of mental illness.
Go deeper