FBI had FISA warrant to monitor former Trump adviser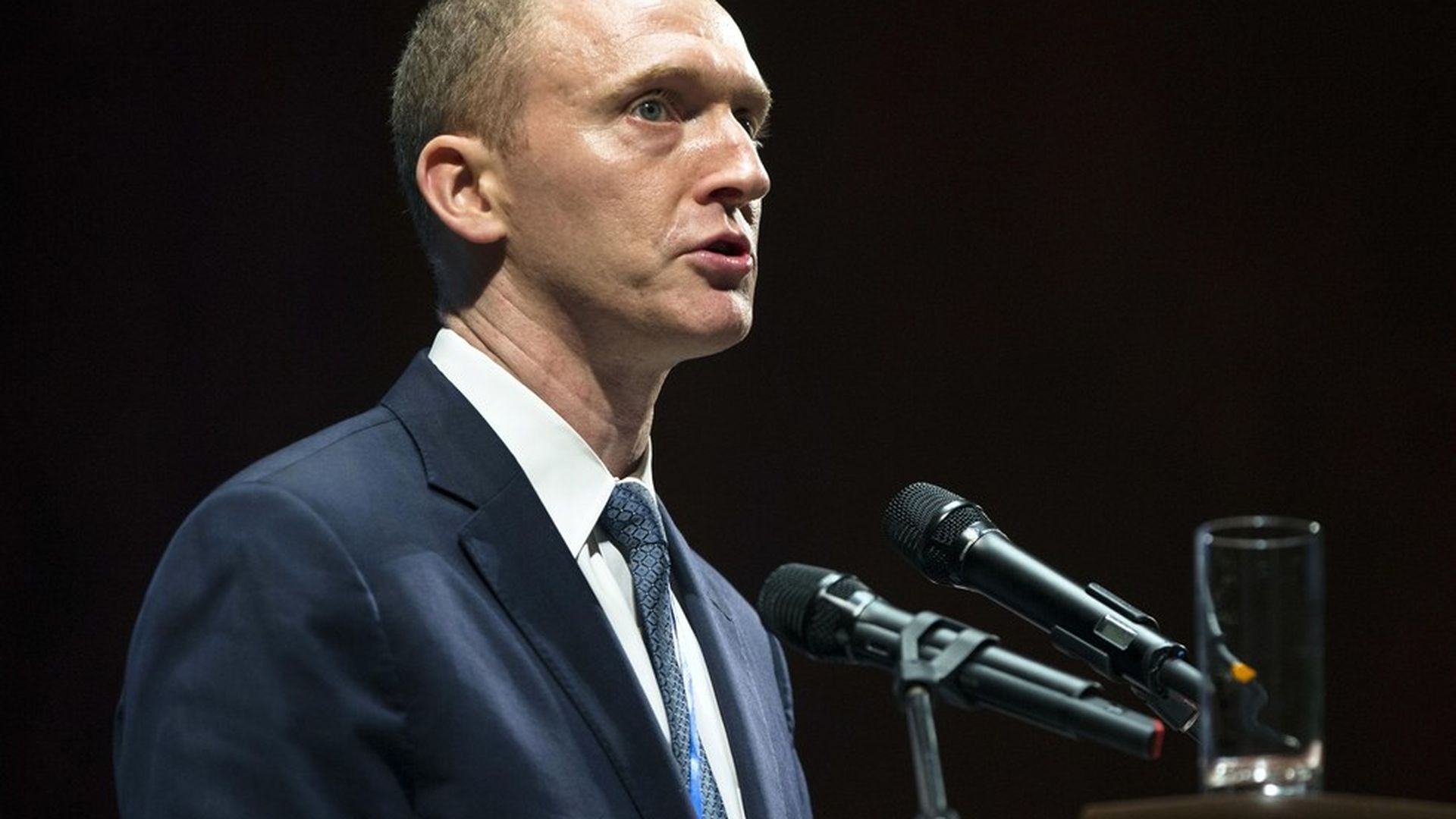 The FBI and DOJ got a FISA warrant to monitor the communications of Carter Page, Donald Trump's former foreign policy advisor, for possible links to Russia, per a Washington Post report.
What this means: The agencies convinced the secret court there was probable cause to believe Page was acting as an agent for Russia. Recall, earlier this month, Page confirmed he met with a Russian spy who was allegedly trying to turn him, although he has denied any wrongdoing.
Why it matters: As the Post puts it, "This is the clearest evidence so far that the FBI had reason to believe during the 2016 presidential campaign that a Trump campaign adviser was in touch with Russian agents."
Go deeper