Facebook unveils "portable" Oculus VR headset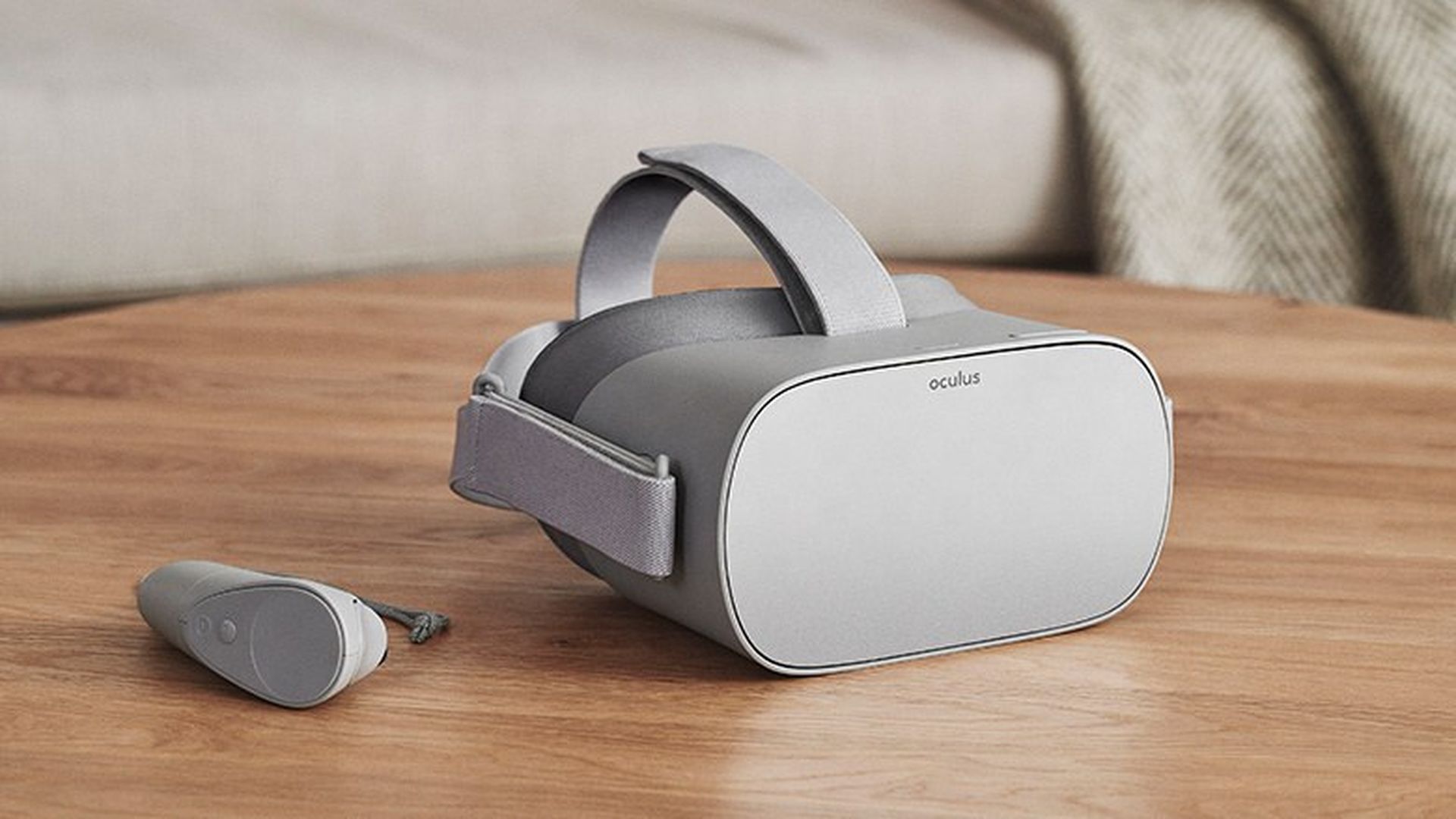 At its annual conference focused on its Oculus virtual reality division, Facebook introduced its latest headset: Oculus Go. This is part of the company's ambitious goal of getting 1 billion people in virtual reality, as Facebook CEO Mark Zuckerberg said at the event.
The details: Starting at $199, the Oculus Go "is the most accessible VR experience ever," said Zuckerberg. It will begin to ship in 2018. Notably, it's binary compatible with Gear VR (the Oculus-based VR headset developed by Samsung), meaning that apps and content made for the Gear VR headset will also work with Oculus Go. Dev kits will begin to ship in November so that developers can get a start on creating apps for it. Here's more on the device.
More news:
The Rift headset and Touch hand controllers now permanently available for $399available for $399, down from $499.
Oculus for Business: $900 bundles will come with a Rift VR headset, a pair of Oculus Touch controllers, three spacial sensors, three "facial interfaces" (the foam part that makes the headset comfortable on the face), dedicated customer support, and expanded licenses and warranties.
Oculus Santa Cruz prototype: new hand controllers for the company's in-progress standalone VR headset.
Oculus Core 2.0 software update.0 software update will include Dash, the new control interface for users for easily picking and switching apps and settings, as well as new Home interface. The update will come in December.
New avatar software kit that will make avatars portable to other platforms.
New "safety" tools, starting with blocking and reporting features.
Explore API tool that will let Gear VR developers promote their apps and content in the Oculus Explore section of Home.
Live 360-degree video streaming of Facebook Spaces anywhere.
This story is developing so check back for updates.
Go deeper