Facebook unveils new augmented reality tools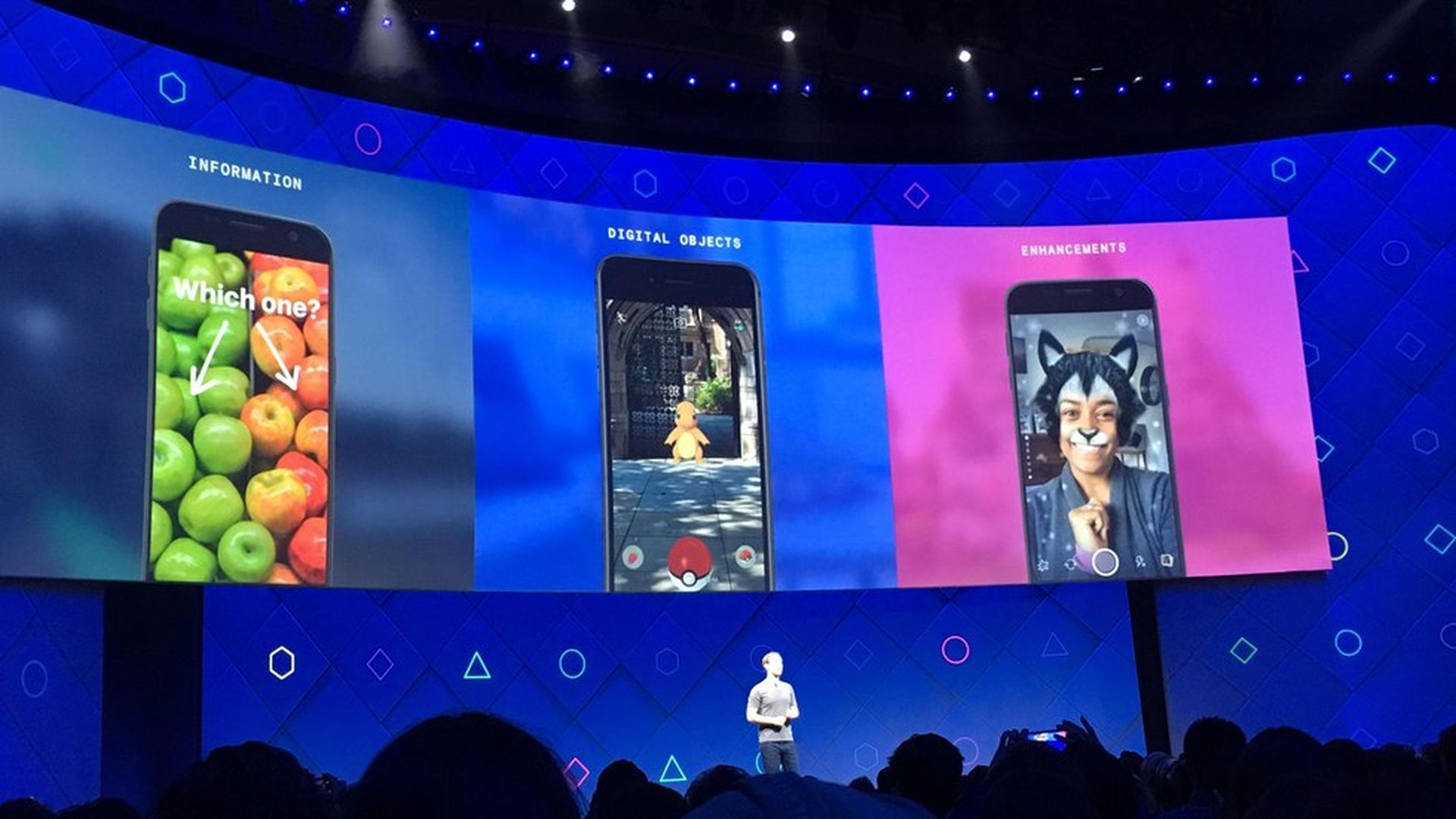 Facebook unveiled its Camera Effects Platform, a set of augmented reality tools for outside developers, on Tuesday at its annual F8 developer conference in San Jose, California.
We're going to make the camera the first mainstream augmented reality platform.—Facebook CEO Mark Zuckerberg
The features: The initial set of software tools for developers will let them build camera filters and effects that can recognize objects and add 3D effects, among others. One set of tools, called Frame Studio, lets creators design photo frames, while AR Studio lets them build augmented reality frames that can display information or labels. As Zuckerberg said as he introduced the new platform, Facebook will add new and improved tools over time.
Go deeper