Facebook lets you call elected officials straight from the News Feed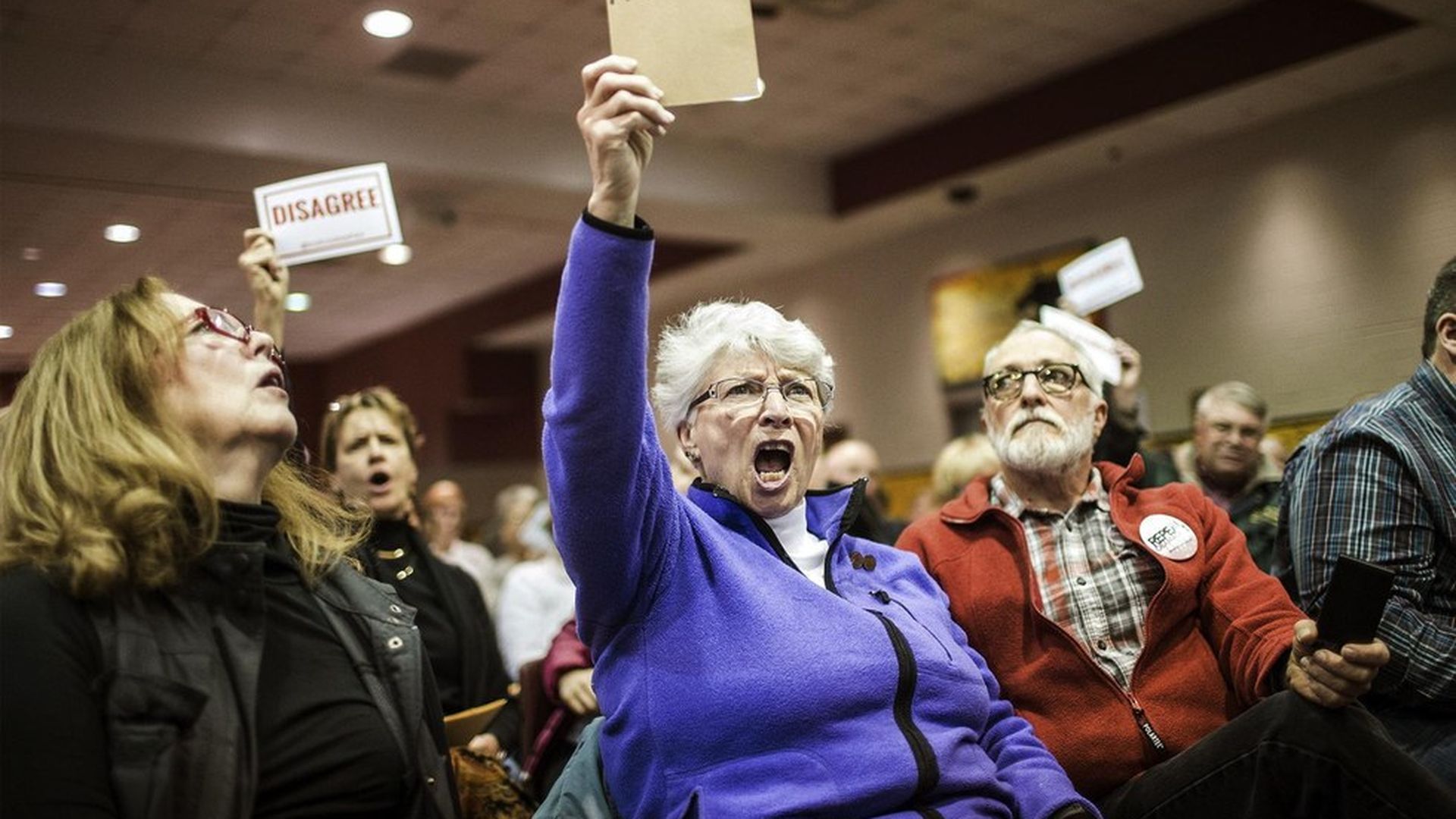 Facebook is tapping into the Trump-era groundswell of interest among Americans in contacting their elected representatives.
The details: A new Facebook feature will provide users with ways to contact their representatives if they like or comment on their posts on the platform. Those users will be able to get in touch with lawmakers through a single click. A feature called Town Hall will also help users determine and contact their representatives. The company will also start reminding people about local elections for the first time.
What we're watching: Facebook's voter turnout messages have been known to drive more people to the polls. What will be the impact of adding lawmaker contact buttons to its landmark product, at least in some cases?
Go deeper