Facebook cracks down on spammy videos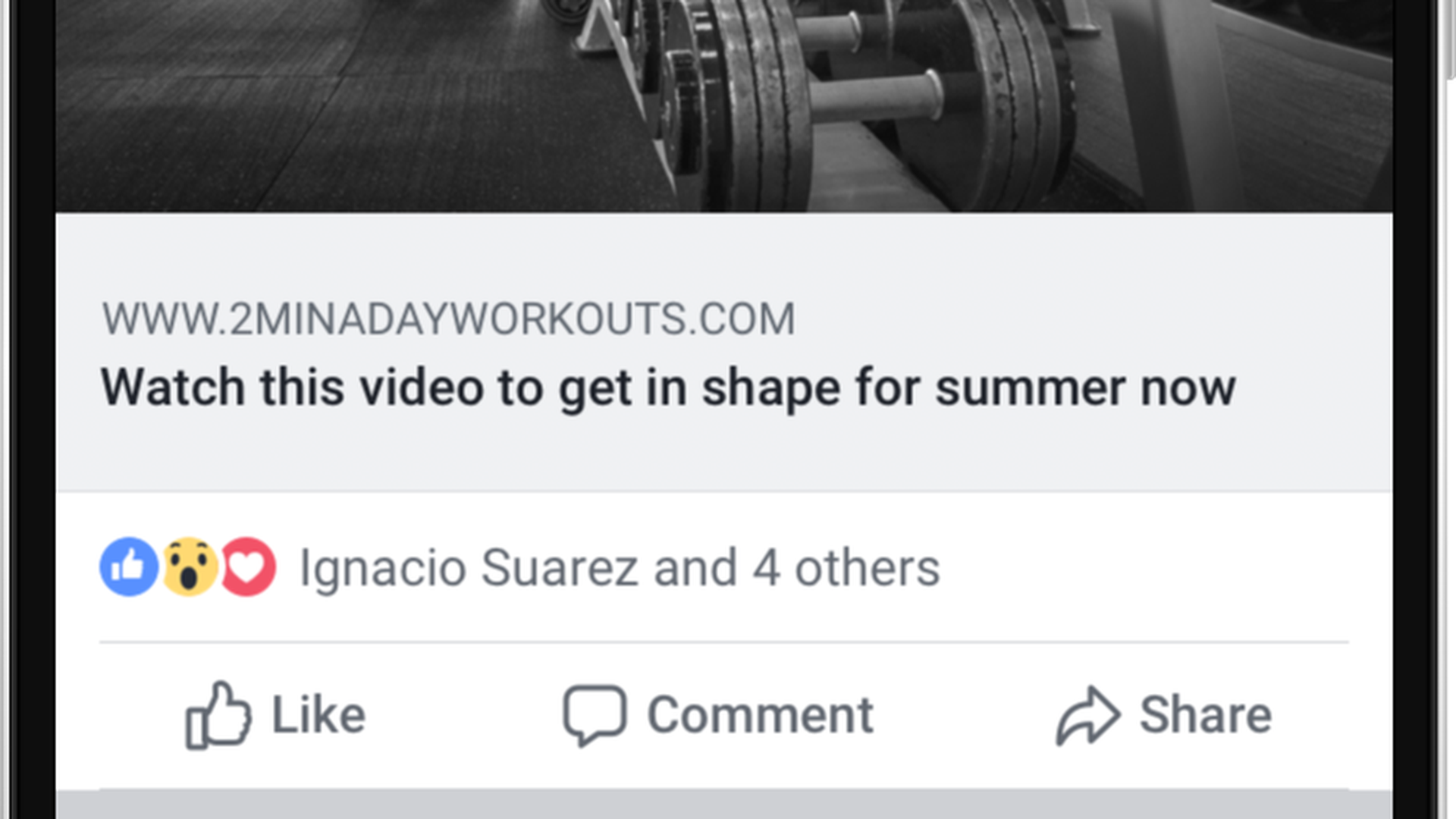 Facebook is cracking down on spammy and misleading videos by down-ranking videos with fake play buttons or ones with static images in the News Feed. The crackdown will officially roll out in the next few weeks.
Why it matters: Those tactics are annoying and misleading for consumers, (you think you're watching a real video but you're not), and they're typically used by scammers trying to game the system by driving traffic to a low-quality, spammy web pages. Facebook product manager Greg Marra says that good publishers won't see any major change, but they may see a small bump as a result of Facebook weeding out spammy content.
How it works:
When Facebook catches a video link with fake play buttons or a long static image instead of an actual video, they'll be pulling them further down in the feed using a technique called "motion scoring."
Facebook built a proprietary system using machine learning to identify what these fake/misleading videos look like so they can automatically down-rank them in the feed.
According Marra, Facebook won't notify spammy publishers when they're being targeted, so as to avoid giving them information to be able to game the system even further.
Why don't they just remove these posts? The reason Facebook would remove posts is if they violate community standards. These posts don't necessarily violate standards, but they distrust the consumer experience. "We see category of publishers on Facebook not interested in building a category of readers and will do whatever tactic get them to a low-quality web experience," says Marra. Facebook's hoping the new motion scoring technique will solve for that.
Go deeper