Facebook cracks down on diet pill, pornography scams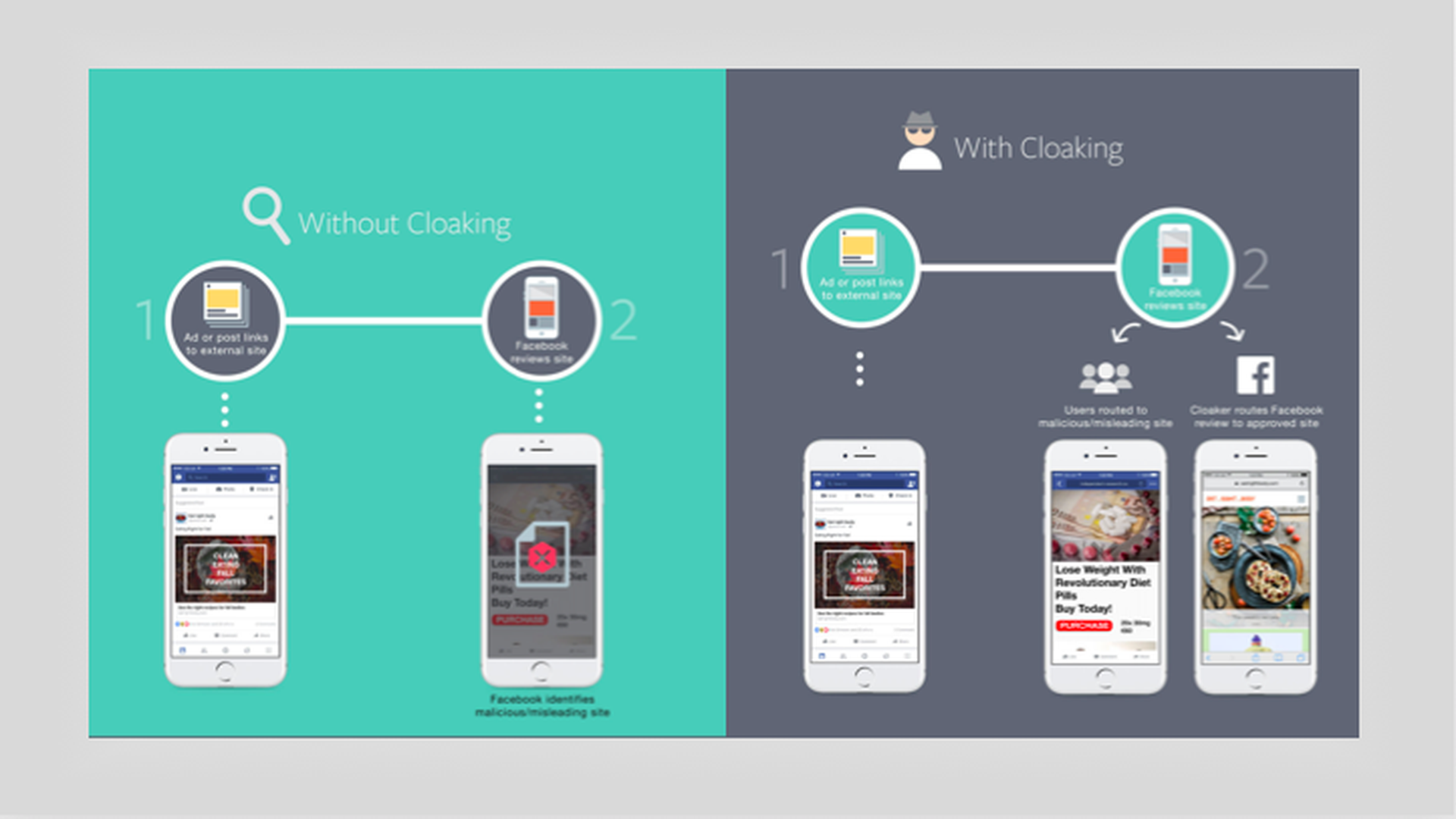 Facebook has introduced new steps it's taking to crack down on "cloaking," or the practice of circumventing ad and content review checks by Facebook to get people to click on something they aren't expecting, often diet pill scams or pornography sites.
It's utilizing artificial intelligence and has expanded its human review processes to help identify, capture, and verify bad actors using cloaking to mislead consumers. Facebook says it will ban bad actors that are caught cloaking.
Why it matters: Facebook says these updated practices have resulted in the company taking down thousands of offenders and disrupting their economic incentives for misleading people.
Go deeper