Facebook brings hanging out to virtual reality with Spaces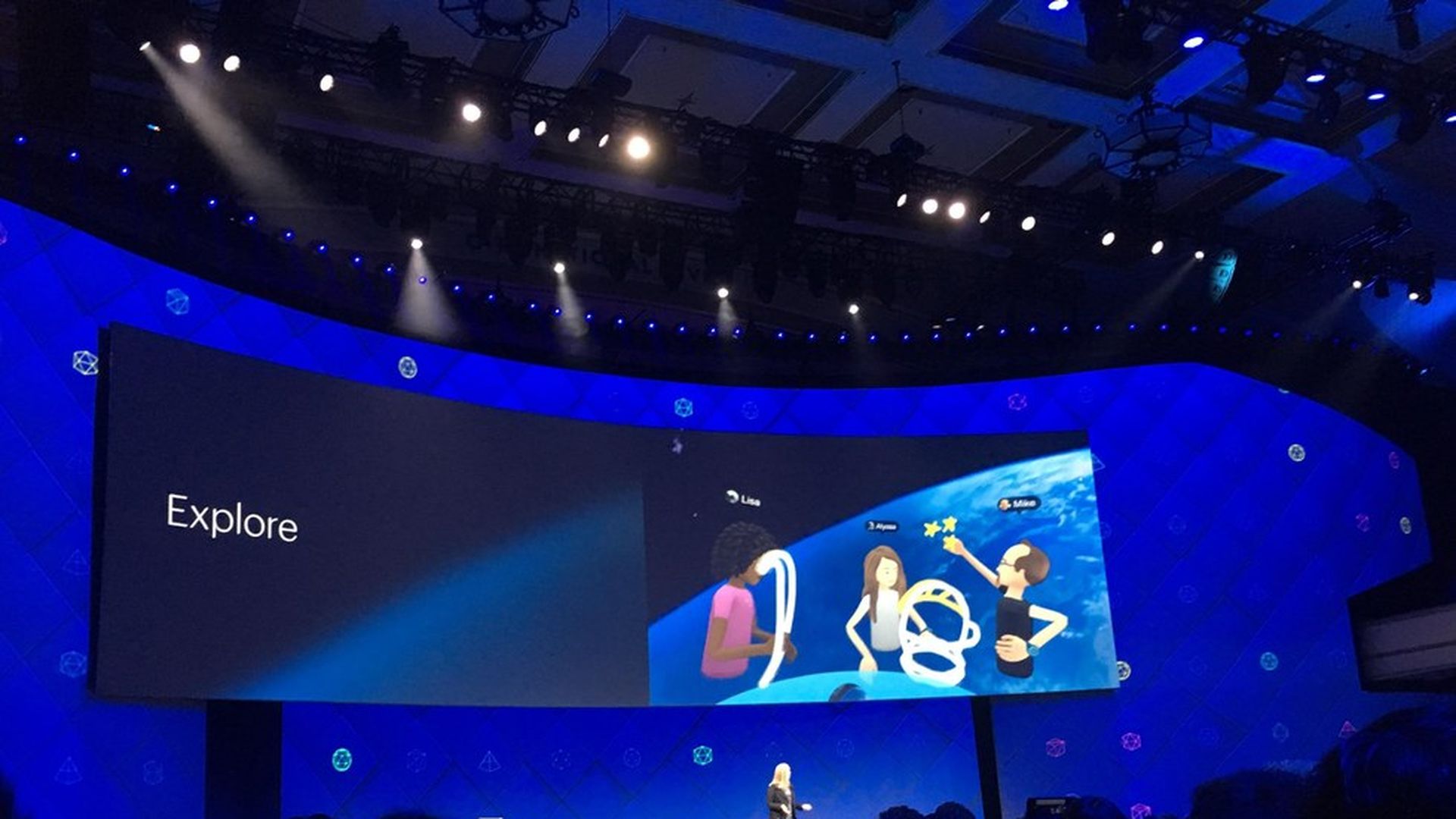 Combining its roots as a social network and its recent interest in virtual reality, Facebook unveiled Spaces for Oculus at its annual developer conference in San Jose, Calif. on Tuesday.
Virtual hanging out: Facebook Spaces lets users create an avatar (using suggested features that resemble their Facebook photos), connect with friends on the social network, and hang out in a virtual environment. The company has been interested in virtual reality socializing for some time: CTO Mike Schroepfer showed off an early version at last year's conference, though it was not a publicly available product at the time.
Go deeper