Exclusive: Rent a former president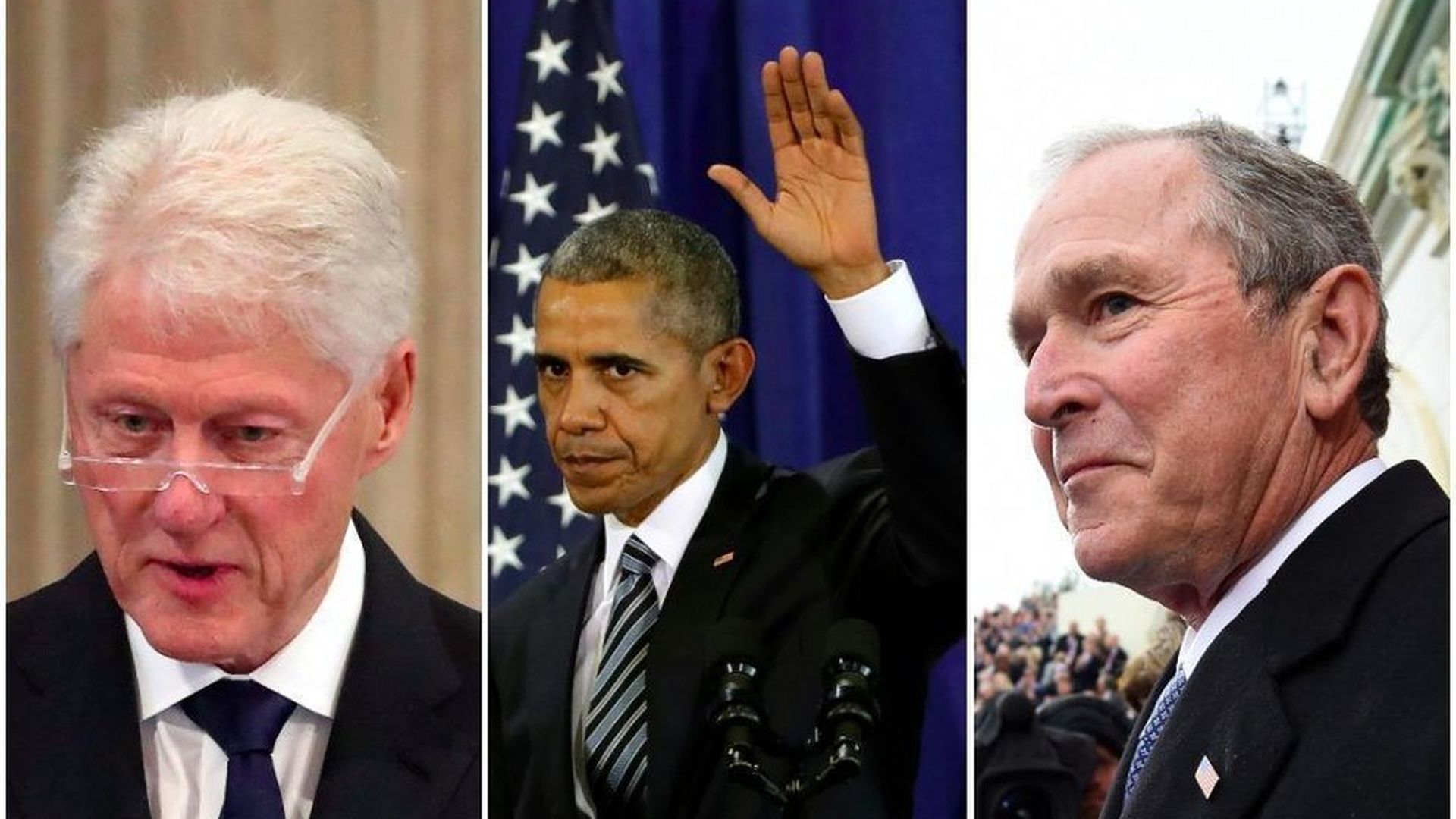 Rough speaking fees for former presidents who are on the circuit:
Bill Clinton: $250,000 (raised his fee to match Hillary's when hers went up after she was SecState)
George W. Bush: $200,000
Barack Obama: $400,000
Note: These are averages — it's more if speech is overseas; less if it's local.
Bonus scoop: Michelle Obama books for $200,000.
Double bonus: Hard to imagine Hillary not going back out — if not for the money, for the people, attention and crowds. It's not good to lower your "fee," but that doesn't mean she won't accept lower offers.
Go deeper