Everything we know about Manchester terror attack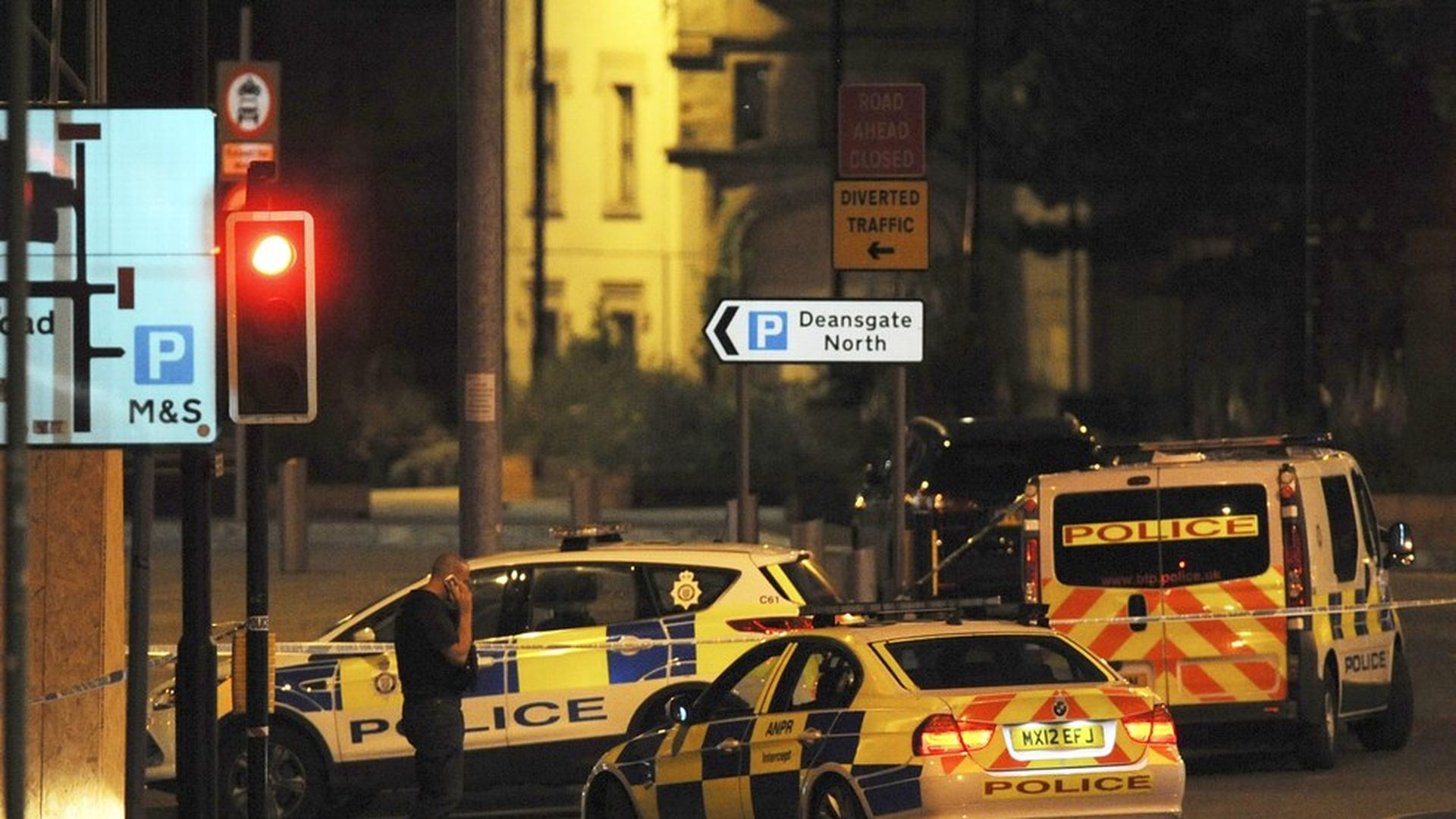 British Prime Minister Theresa May has called the Manchester terror bombing, which targeted the venue of an Ariana Grande concert last night, the "worst attack the city has experienced, and the worst ever to hit the north of England."
May said police believe they know the suicide bomber who detonated the explosive inside the concert venue, and they arrested a 23-year-old man, identified as Salman Abedi, early this morning. The Islamic State has also claimed that one of their members carried out the attack, which killed at least 22 people.
Russian President Vladimir Putin said Russia is ready to increase anti-terrorism cooperation with Britain following the latest attack. And France's interior minister said early Tuesday morning that the government will work with event organizers on how to better secure public spaces moving forward — especially after the November 15 attacks at a concert venue, cafes and bars.
Why it matters: The concert venue attack is an attack on one of Britain's cultural hubs, as Manchester has long served as a primary cultural influence on Britain with bands like The Smiths and Oasis, as well as soccer rivalry between Manchester United and Manchester City teams.
More statements from officials:
"This attack stands out for its appalling, sickening cowardice," said May.
"This is horrific, this is criminal. May the perpetrators face the full weight of justice both in this life and the next," said Harun Khan, the secretary general of the Muslim Council of Britain.
Britain's Finance Minister Philip Hammond was scheduled to speak at a panel in Brussels, but is returning to London.
Paris mayor's office said that all concerts and shows they have scheduled will continue as planned. Grande is set to perform there on June 7.
President Trump tweets:
More on the developments that we knew last night, here.
Go deeper