Everything Facebook unveiled on Day 1 of its conference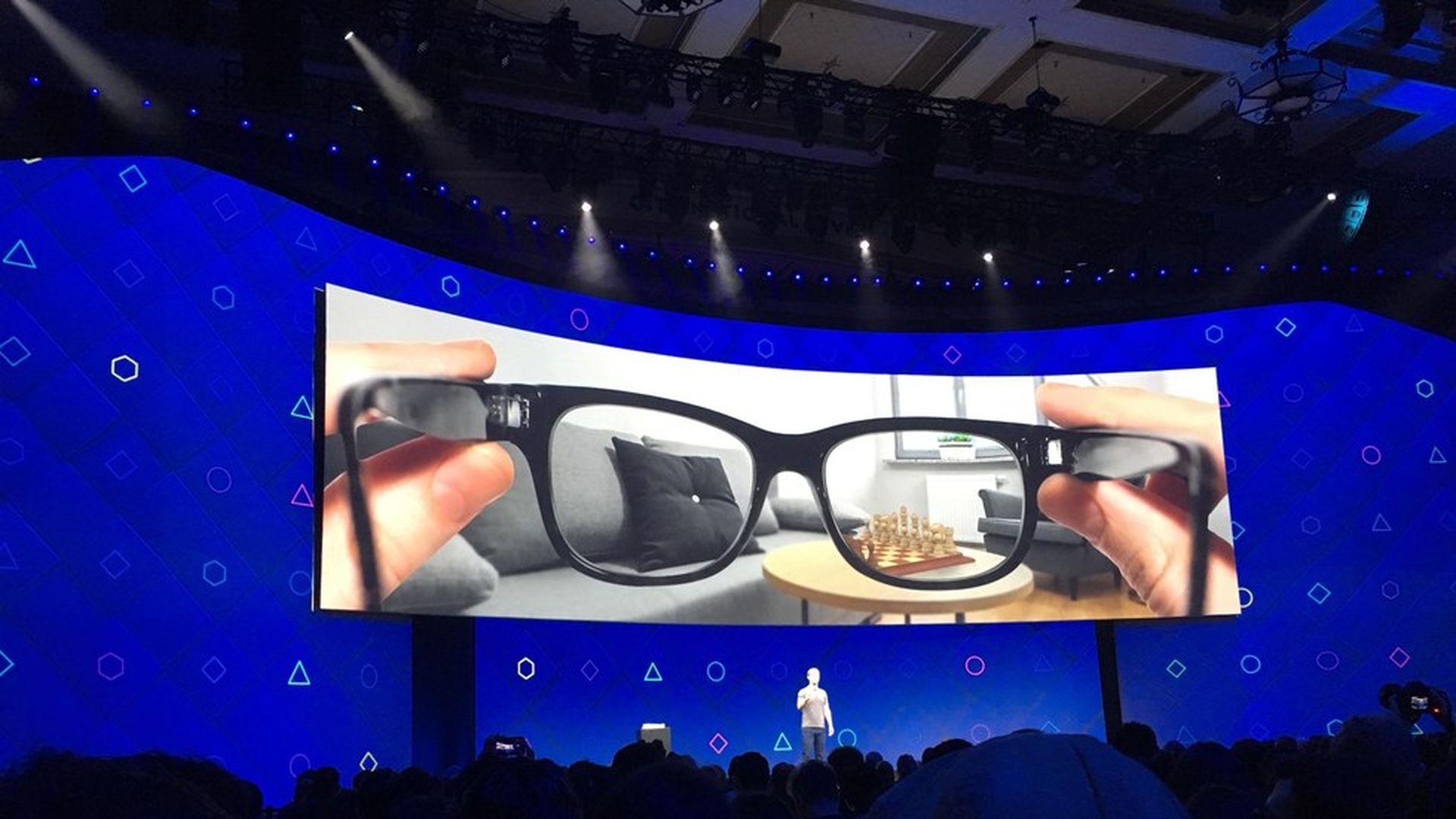 Facebook kicked off its annual development conference Tuesday amid a fresh controversy over its Live video service, but CEO Mark Zuckerberg was solely focused on Fast and Furious jokes and augmented reality.
Main takeaway: Virtual reality may someday be the next big thing, but for the foreseeable future, using devices like smartphones to decorate, distort, animate, or annotate the world around us is Facebook's next frontier. And with Snapchat already calling dibs on the "camera company" slogan and whimsical lenses, augmented reality will also be the battleground from these two social media companies.
The big news from Day 1:
Camera Effects Platform: A set of software tools for developers and creators that lets them build filters and effects that can recognize objects and add 3D effects to photos and videos. Expect Facebook to continue to add to and improve these tools over time as it's banking on them to keep its service relevant and interesting for both developers and users.
Facebook Spaces for Oculus: A new virtual reality app for hanging out with friends, combining Facebook's roots as a social network and its new interest in VR. But unlike camera-based augmented reality, socializing in a world of avatars might not be the norm for a while given it requires special devices and technology that's still in its early days.
Messenger 2.0: Admitting that last year's release of chat bots wasn't as polished as it could have been, Facebook came back with new and improved ones, along with other fresh features for its messaging app. It's clear Facebook wants to turn Messenger into the way businesses interact with customers, so it's giving them as many tools as it can to achieve that.
And more: Facebook's other announcements on Tuesday include bots and partnerships for its workplace service, new javascript frameworks, a tool for making Android apps, a password recovery tool, and new analytics tools for businesses. TechCrunch has a great overview of these.
What's next: On Day 2, Facebook is expected to unveil new gadgets its secretive Building 8 unit has been developing.
Go deeper