Even Nike can't resist the Amazon revolution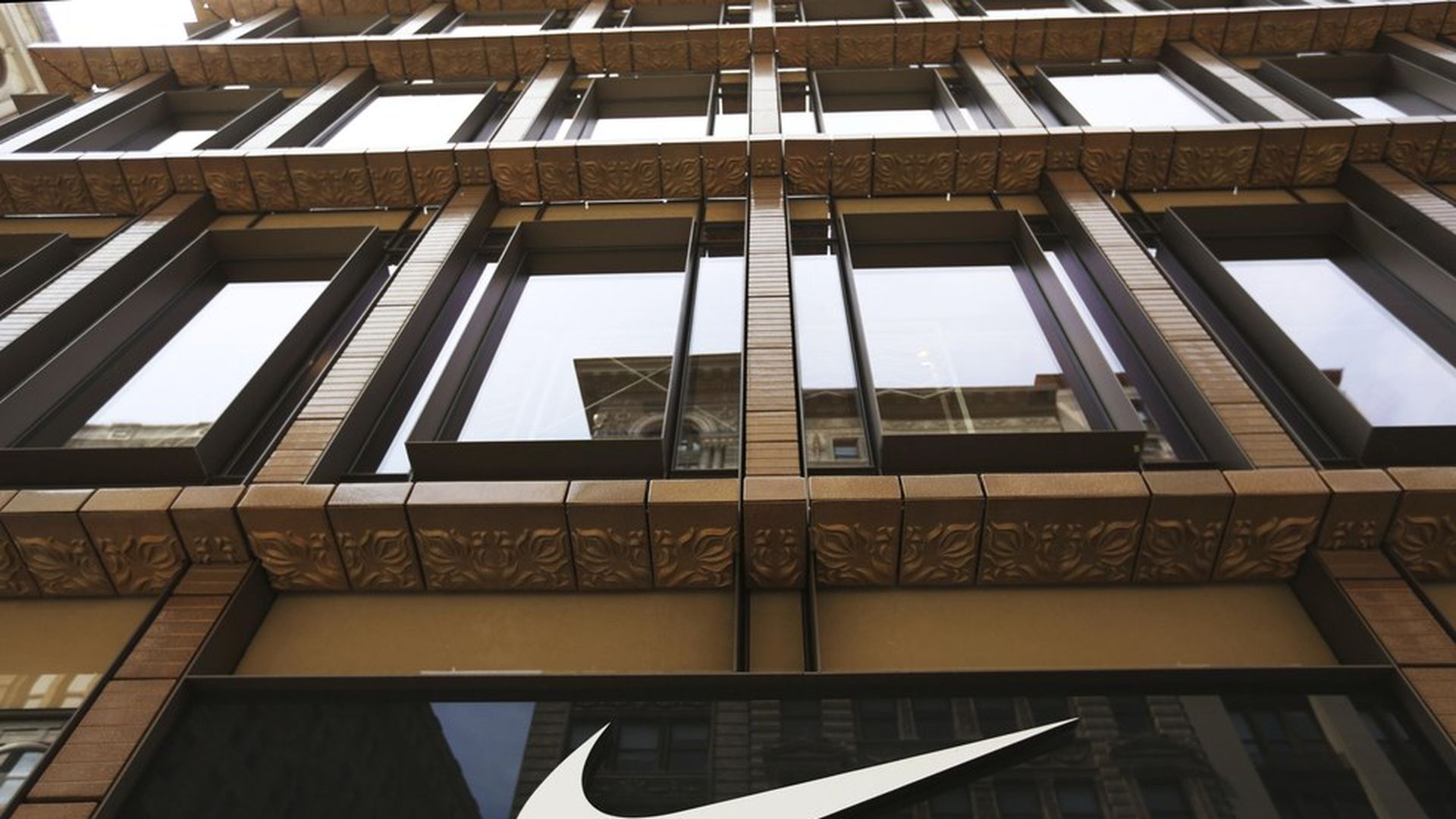 Sportswear giant Nike announced an agreement earlier this month to sell its products directly through Amazon.com, despite resisting the online retailer's entreaties for more than a decade.
The Wall Street Journal reports the decision was made after third-party sellers offering Nike products began to proliferate on the site, loosening the firm's control over pricing and distribution. Nike can't stop third-party sellers from reselling lawfully-purchased product, and following the liquidation of bankrupt Sports Authority's inventory last year, the market was flooded with Nike product that could be resold at deep discounts. Nike therefore decided to strike a deal to sell its products on Amazon in exchange for its help in stopping unauthorized third-party sales.
Why it matters: When consumers want to buy any type of product, be it electronics or apparel, an increasing share think of Amazon first.
Go deeper