Ethereum skyrockets in virtual currency market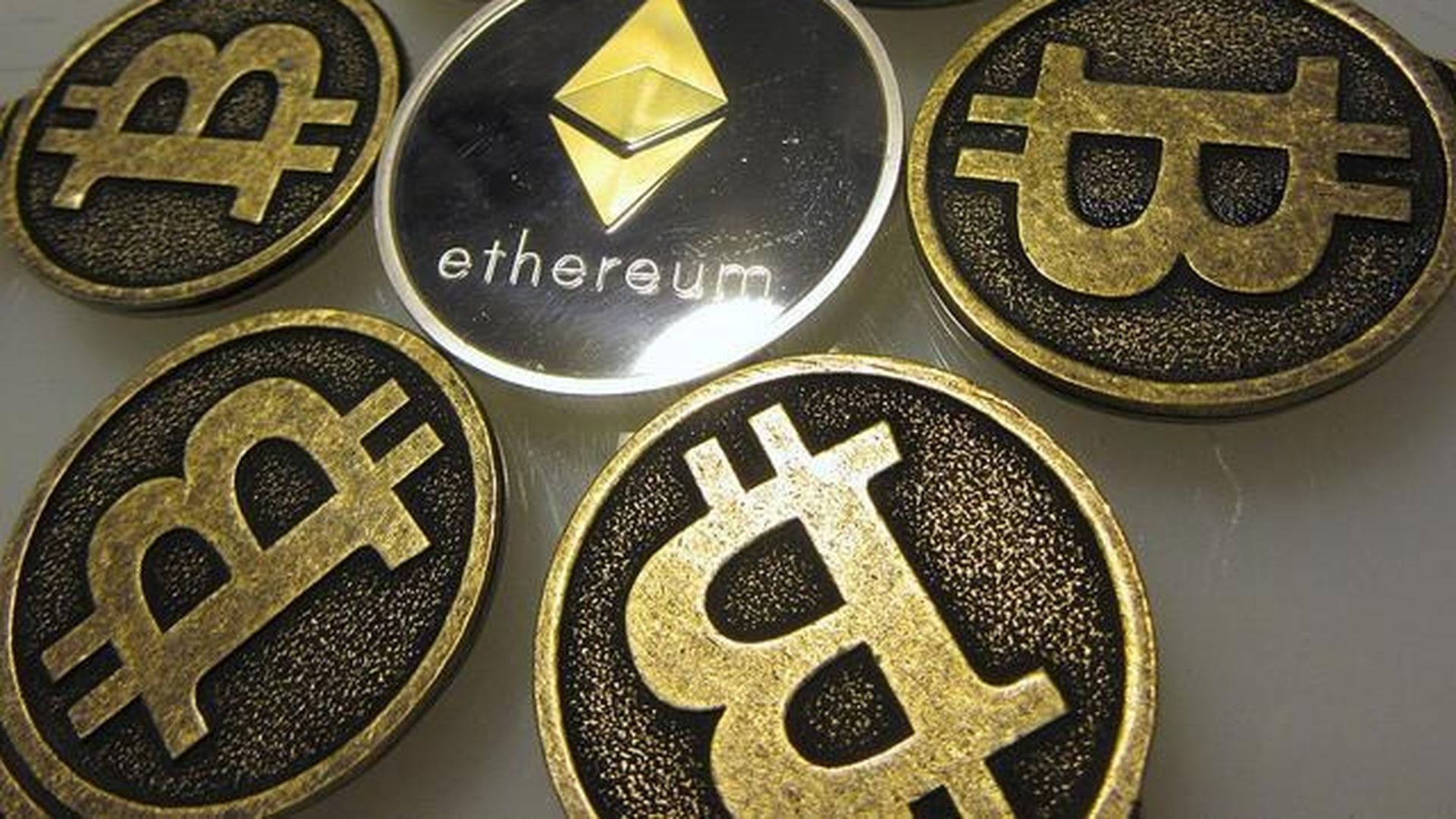 Ethereum, a virtual currency similar to Bitcoin, was trading at a record-high of close to $407.10 at one point early morning, per CNBC. This marks a 5,000% increase in value since the beginning of the year — Ethereum was trading at $7.98 on Jan. 1.
Why it matters: Ethereum has a market valuation of $36 billion, and may soon rival Bitcoin's valuation of $49 billion. Ethereum is gaining legitimacy too. Its founder Vitalik Buterin had a recent meeting with Russian President Vladimir Putin to discuss applications of the technology in Russia, CNBC reports. And the Singaporean government published a report on potentially digitalizing the national currency with Ethereum's technology.
What's next:
Together, Ethereum and Bitcoin represent a surging virtual currency market that continues to break records. Pavel Matveev, co-founder of Wirex, an app that uses virtual currency technology, told CNBC he thinks Ethereum's price could jump to $600 by the end of the year.
Go deeper