EPA won't settle lawsuits from environmental groups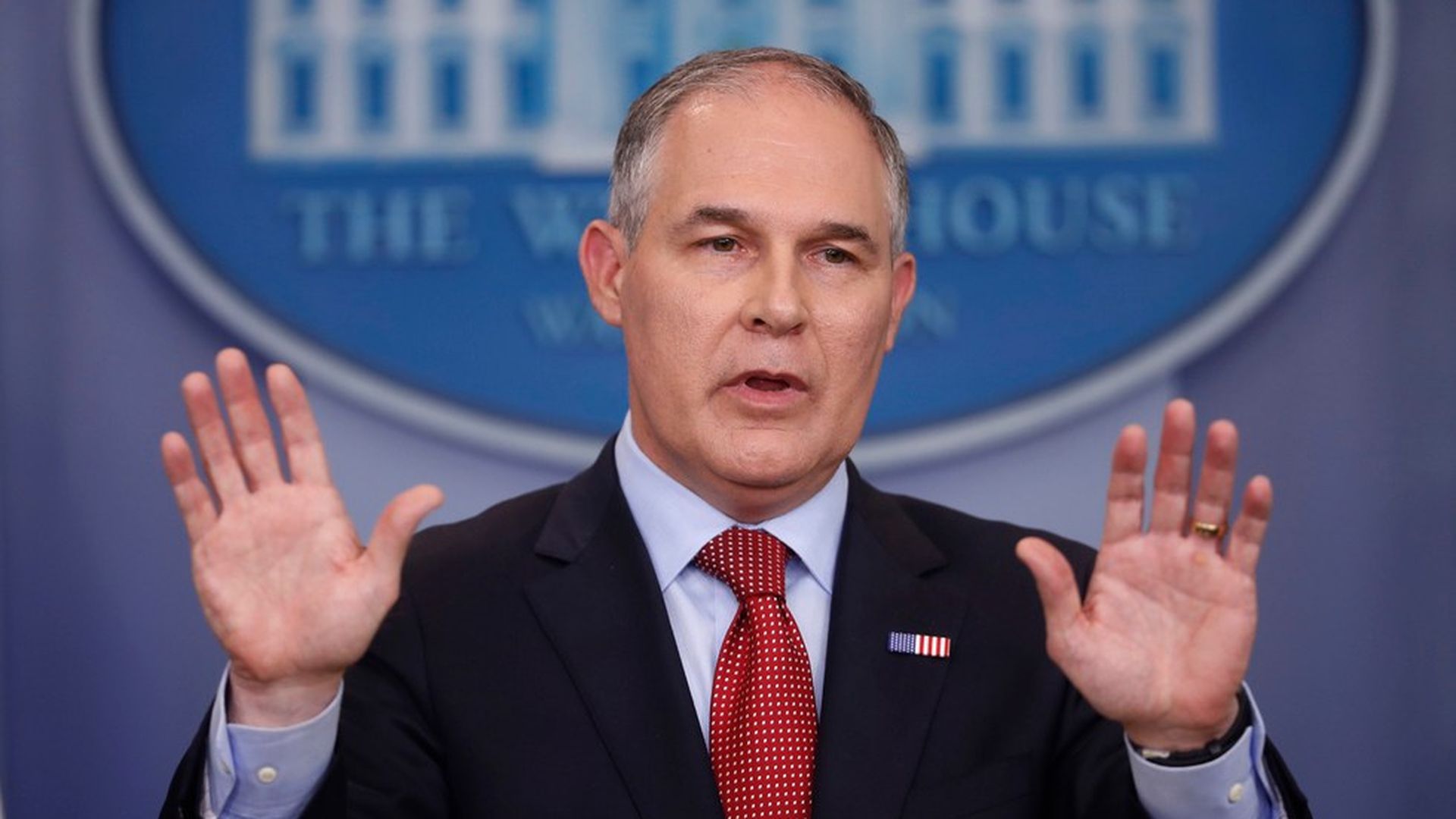 The Environmental Protection Agency issued a memorandum Monday to officially end a practice called "sue-and-settle," where the agency issues rules in response to lawsuits from environmental groups, per Bloomberg. The practice, which led to the Clean Power Plan during the Obama administration, was blasted by EPA Administrator Scott Pruitt as "regulation through litigation" that bypassed federal rule making processes.
Why it matters: Environmentalists are set to ramp up their lawsuits against President Trump's EPA as it unwinds the numerous regulations his predecessor issued. This change could increase the agency's litigation costs if it chooses to fight protracted court battles with environmental groups.
Why it won't matter forever: This memorandum has no legally binding impact, so the next president and his or her EPA administrator can choose to not follow it if they so chose.
Go deeper