Energy Secretary tapping emergency crude reserves to ease gas prices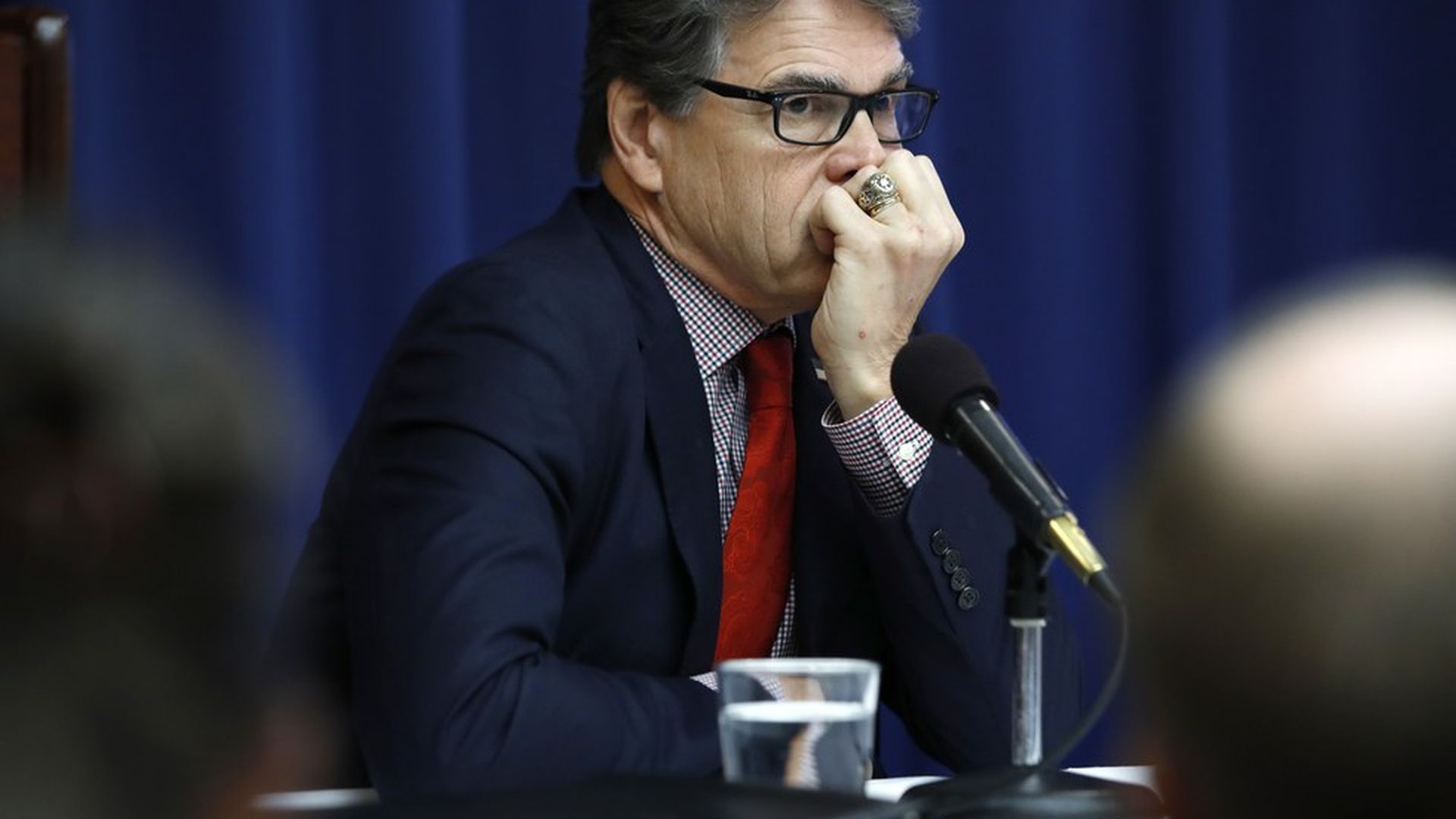 Energy Secretary Rick Perry announced Thursday he will be releasing 500,000 barrels of crude oil from an emergency reserve to ease gas price spikes in light of disruptions to energy infrastructure due to Hurricane Harvey, per the AP.
The EPA has also expanded emergency gasoline waivers to include 38 states and D.C. to avoid disruptions related to the storm, per the AP.
The Department of Transportation is waiving operator qualifications to "expedite the engagement of pipeline" personnel to help with response and recovery S&P Global Platts reports.
The latest on the disruptions:
Utilities in Texas and Louisiana reduced the number of customers without power to about 209,000, per Platts. The Public Utility Commission of Texas has suspended some rules to expedite the relief efforts. Centerpoint Energy, Houston's main transmission and distribution utility said about 23,000 are still inaccessible due to floodwaters as of about 10am Thursday. American Electric Power cut customer outages in Texas to 88,000 from a Sunday height of 220,000, per SeekingAlpha.
Go deeper