Emergency aid distribution stalled in Puerto Rico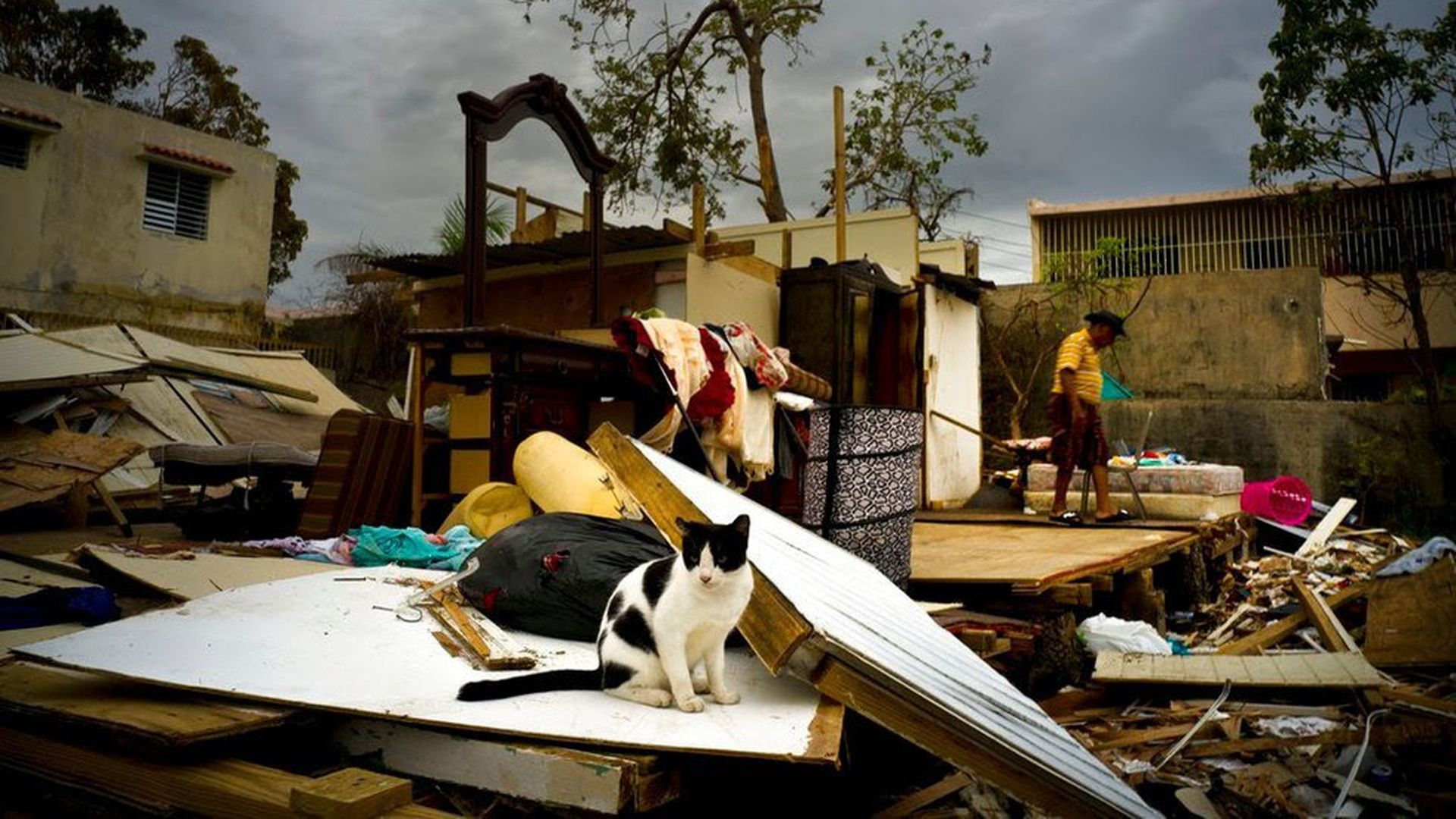 Status update: Customers with electricity: 15% ... People in shelters: 6,452 ... Functioning cell towers: 28% ... Access to drinking water: 60% ... Commercial flights: 100%.
USA Today's Oren Dorell reports from San Juan: "The Auxilio Mutuo Hospital here can't figure out how to get specialized medical supplies from the nearby airport. A Puerto Rican in Tampa found the quickest way to deliver help to her hometown was to do it in person. And shipping containers filled with emergency goods are piling up at the Port of San Juan."
In the photo above, taken yesterday, Efrain Diaz Figueroa, 70, walks through the remains of the house of his sister, destroyed by Hurricane Maria in San Juan.
Figueroa, who also lost his own home on Puerto Rico, waits for a relative to come and take him to Boston. He says he has worked all his life, and can't continue in these conditions in Puerto Rico.
Go deeper