Emails suggest Trump transition team knew of Flynn's call with Kislyak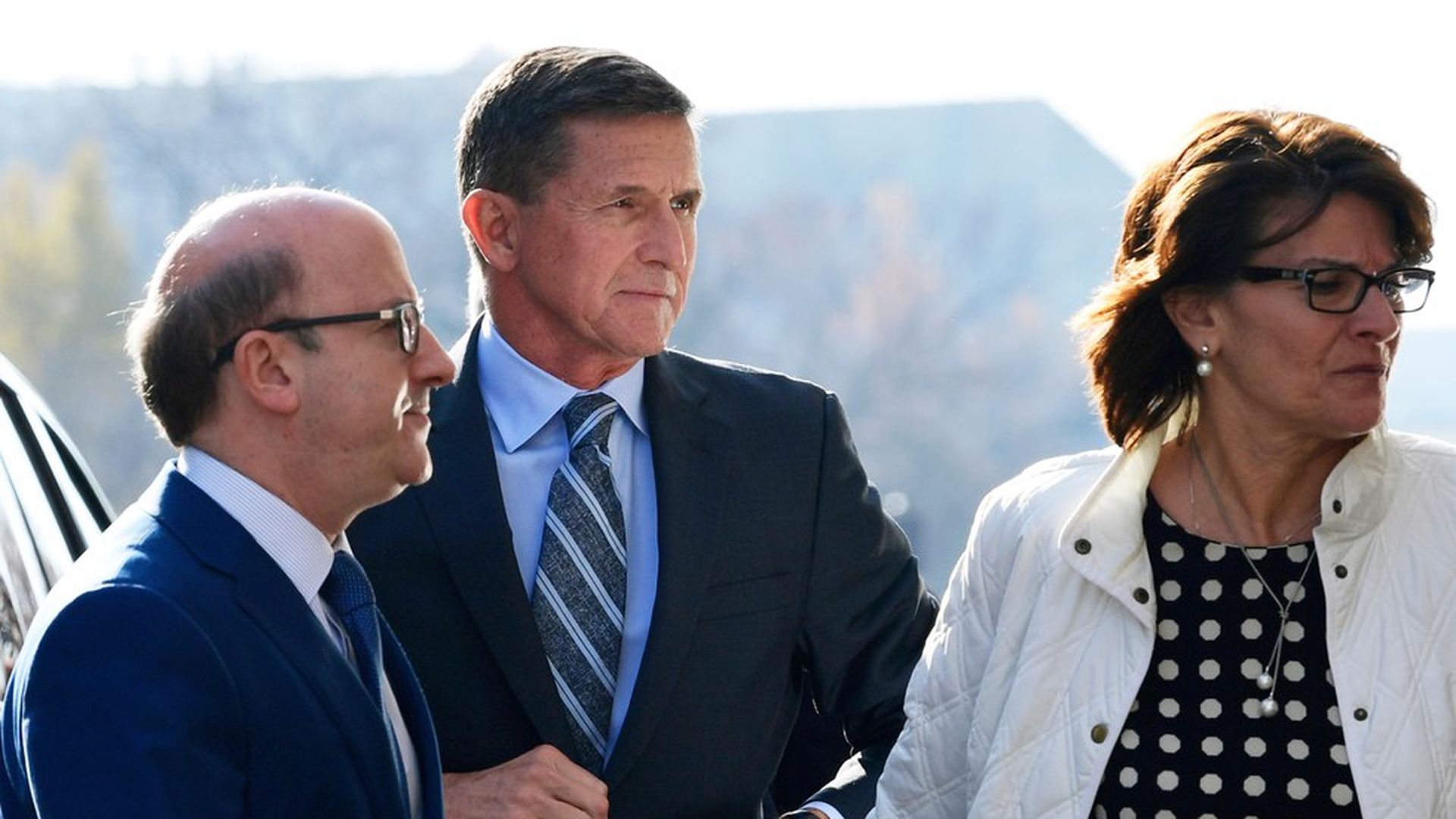 Emails among top officials in President Trump's transition suggest that Michael Flynn was in contact with top members of the transition team before and after he had a phone call with Russian ambassador Sergey Kislyak discussing sanctions, the New York Times reports, citing emails "provided or described" to the paper.
Why it matters: Flynn has been portrayed "as a renegade who had acted independently in his discussions" with Kislyak, the Times says. But the emails suggest that after President Obama applied sanctions to Russia, the Trump team was strategizing a way "to reassure Russia." They believed retaliation between the U.S. and Russia would overshadow Trump's victory, per the Times.
K.T. McFarland, transition advisor to Trump, wrote in an email that Flynn would talk with Kislyak after Obama's sanctions were announced. She said the "key will be Russia's response over the next few days."
White House lawyer Ty Cobb said: "It would have been political malpractice not to discuss sanctions ... the presidential transition guide specifically encourages contact with and outreach to foreign dignitaries."
Go deeper