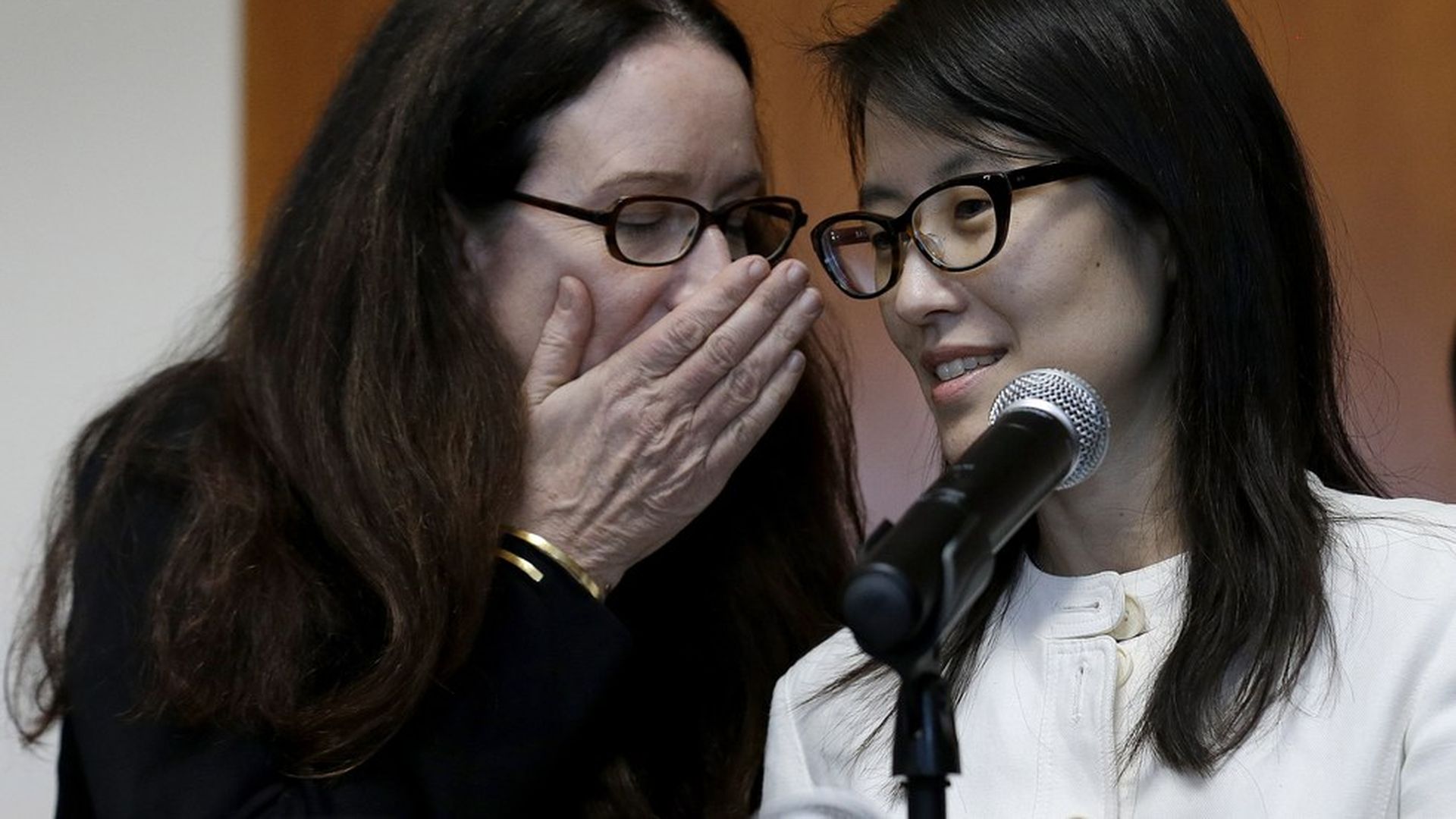 Ellen Pao's lawsuit may have been ahead of its time, but her book could hardly come at a more critical time.
Pao made headlines a few years back with her groundbreaking, if unsuccessful, sexual discrimination suit against Kleiner Perkins. Issues of how women in Silicon Valley are treated were little talked about at the time, one of the reasons her case attracted so much attention.
In recent months, though, such issues have at last been getting discussed amid newly reported issues at Uber and a number of prominent venture capital firms.
And it is against that backdrop that Pao's book "Reset" is being released, with an excerpt published online and in the latest issue of New York magazine.
Social media was flooded with reactions to the excerpt from Ellen Pao's book. To me, the most poignant one summed it up in three words. Gartner's Augie Ray called it "painful, infuriating and necessary."
Other takes:
Google's Ravi Narasimhan said it was "taut and courageous" writing. "My daughter @natasharavinand and future techie girls owe you." he said.
Wired's Nitasha Tiku: "Even after covering the trial for weeks, I learned from & was taken aback by (Pao) telling her story in her own words," Tiku wrote. "It takes guts to address not just the facts, but all the whispers and ways people dismiss you."
Thomas Bukowski: "I will always have tremendous respect for (Pao) taking on what no one should ever have to, with a steadfast resolve."
Pao told Login the most meaningful response has been the support from those with similar experiences:
"Unfortunately, there is a set of people who don't understand and possibly will never understand or empathize with my and others' experiences as women or people of color, or, doubly removed, as women of color," she said. "I hope they change over time. I share my experiences for people who are looking for support and validation of their own experiences and for people who are looking to learn."
Go deeper