Egyptian president praises Trump's "unique personality"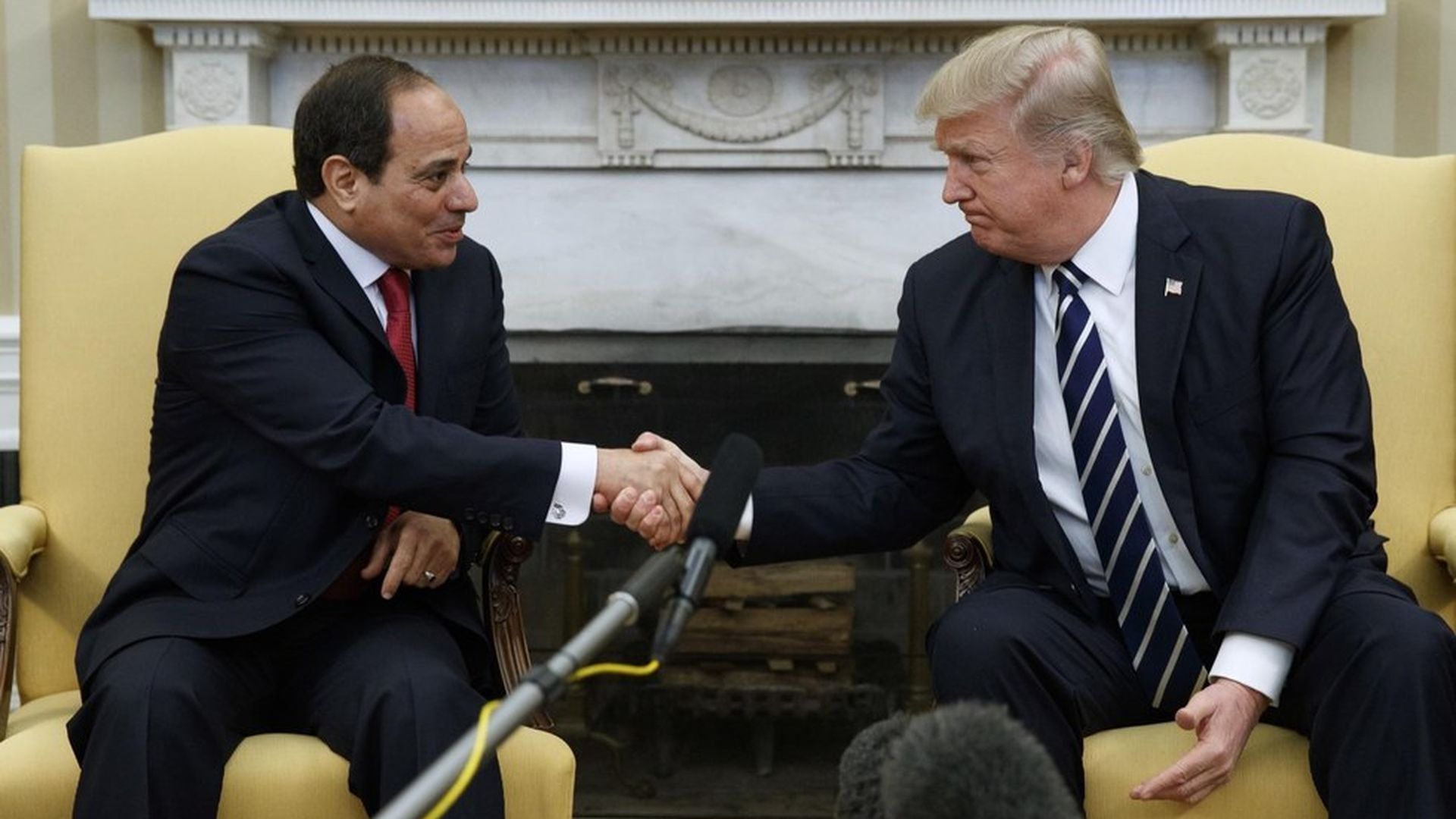 President Trump welcomed Egyptian President Abdel Fattah el-Sisi to the Oval Office this morning.
Sisi said he had "a deep appreciation and admiration of [Trump's] unique personality" and that POTUS had been "standing very strong" to counter the "evil ideology" of Islamic radicalism, per a pool report. Trump said that he and Sisi "agree on so many things" and will "be friends for a long, long period of time," specifically noting that he will work with Sisi to "fight terrorism and other things."
Worth noting: Sisi came to power in a coup, and was regarded by the Obama administration as a ruthless dictator. Trump, in contrast, has repeatedly expressed admiration for Sisi and views him as a potential ally.
Go deeper