Edith Windsor, plaintiff in landmark gay marriage case, dies at 88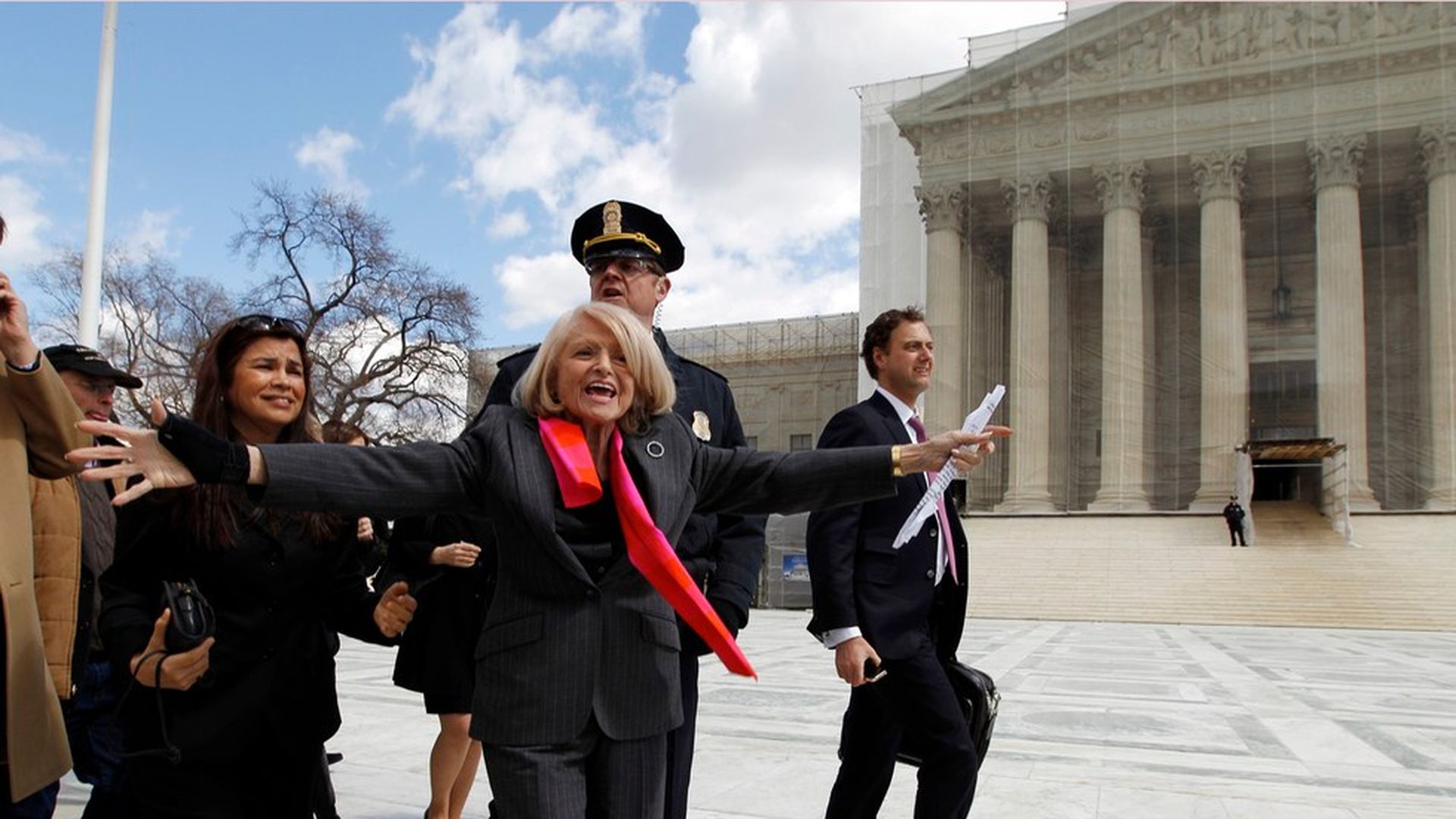 Edith Windsor, the lead plaintiff one of the United States' landmark court cases for marriage equality, died today at the age of 88. The NYT's obituary has a great roundup of her life and accomplishments.
Think back: United States v. Windsor, decided in 2013, struck down the Defense of Marriage Act and granted federal benefits to same-sex couples in states that had already legalized same-sex marriage — an important step to the 2015 Obergefell v. Hodges decision that would legalize same-sex marriage nationwide.
President Obama on Windsor's death: "I thought about Edie [on the day that Obergefell v. Hodges was decided]. I thought about all the millions of quiet heroes across the decades whose countless small acts of courage slowly made an entire country realize that love is love – and who, in the process, made us all more free. They deserve our gratitude. And so does Edie."
Go deeper