Ebay's Yankovich: The future of retail is virtual reality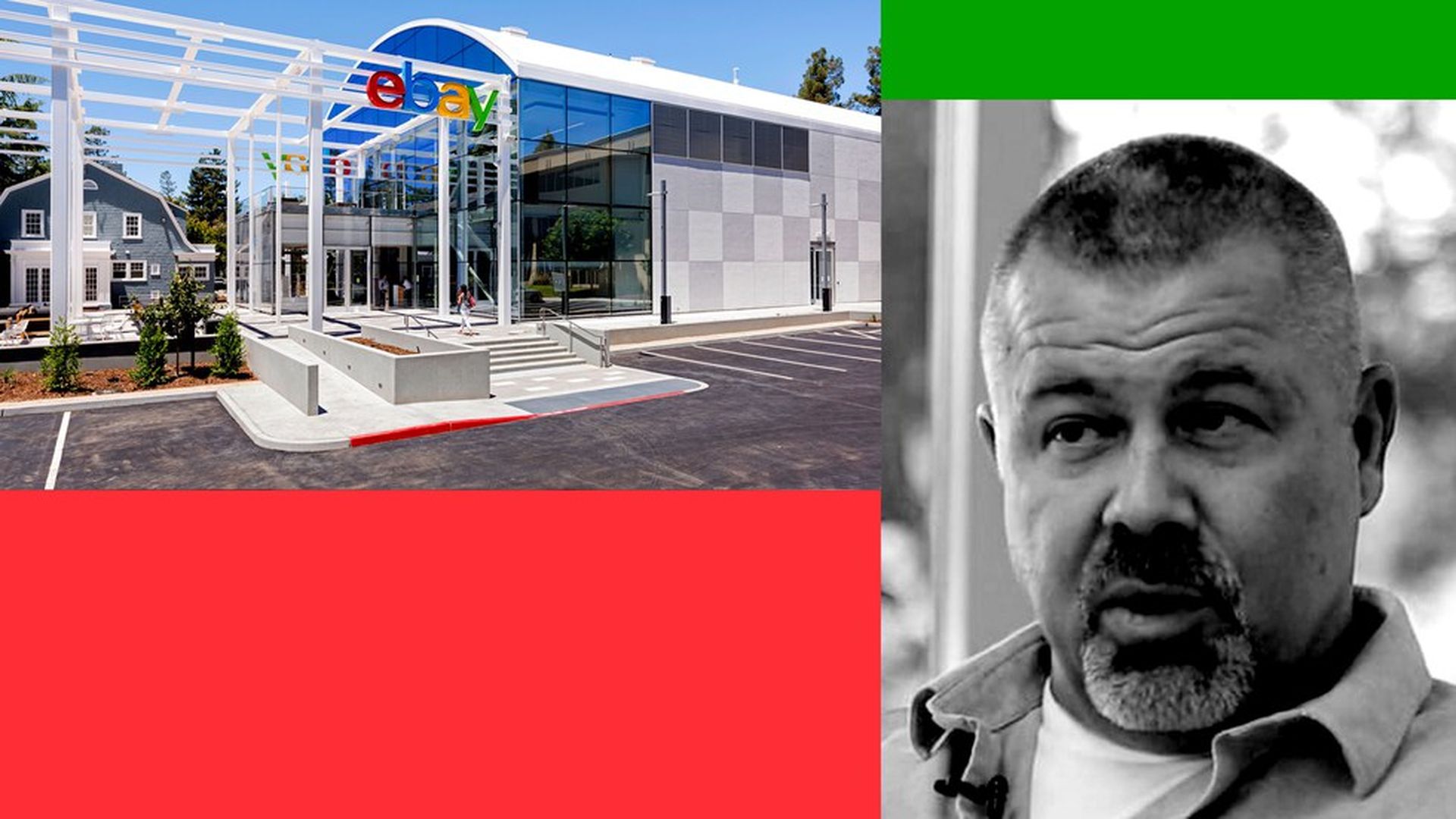 Ebay, the company that dominated the early internet economy with its popular auction model connecting buyers and sellers of oddball products, is trying to fill a niche that its rivals are missing by focusing on expanding the universe of products consumers will consider buying over the web — using virtual and augmented reality.
E-commerce's next frontier: Ebay's fortunes started to decline in the mid 2000s as growth in the online auction industry slowed and as Amazon tightened its grip on non-auction sales. In recent years, Ebay has tried to become relevant again by shifting away from the auction model and luring sellers of unique products not found on Amazon, with more favorable terms. Virtual reality and augmented reality is a key component in that shift, says eBay's Chief Product Architect, Steve Yankovich.
Why augmented reality matters: Augmented reality technology allows users wear goggles or glasses that enable computer-generated content to be overlaid on the real world.
"Imagine you're shopping on the web for a pair of pants," Yankovich says. "You've got a pair of glasses that enable augmented or mixed reality, and you're looking in the mirror and you're actually seeing how these pants would look on you just you by standing in front of the normal mirror you stand in front of everyday."
Yankovich argues that as augmented and virtual reality hardware is more widely adopted, it will enable firms like eBay to sell items, like furniture, that shoppers would rarely buy sight unseen today.
He also believes that it will make many tedious shopping experiences more enjoyable, a shift that could encourage e-shoppers to engage in more browsing and impulse-buying online.
Obsession with personal assistants: Like rival Amazon, eBay is also developing voice-recognition technology that Yankovich hopes will serve as the main point of interaction between shoppers and eBay. The product, which is being called internally "eBay Assistant," is "like a bot on steroids," Yankovich says, but he declined to say when it would be available.
The assistant will be available in each of eBay's four channels: mobile web, desktop, and Ebay's iOS and Android apps. In each of these experiences, you will be able to communicate with Ebay through text or through voice.
Depending on your issue, your query might be routed to an intelligent bot that leverages "machine learning and lots of eBay data," or it may connect you with a customer service representative.
The voice factor: The reason you're seeing so many companies roll out such bots and voice recognition tools is that, according to Yankovich, "It's clear that voice is going to be pervasive. Much like things like image recognition and augmented reality, it's going to take time to evolve these technologies to get it right, but someone's going to do it. You can't sit back and wait for other people to figure it out."
Go deeper