Eatsa closes most of its robot-assisted restaurants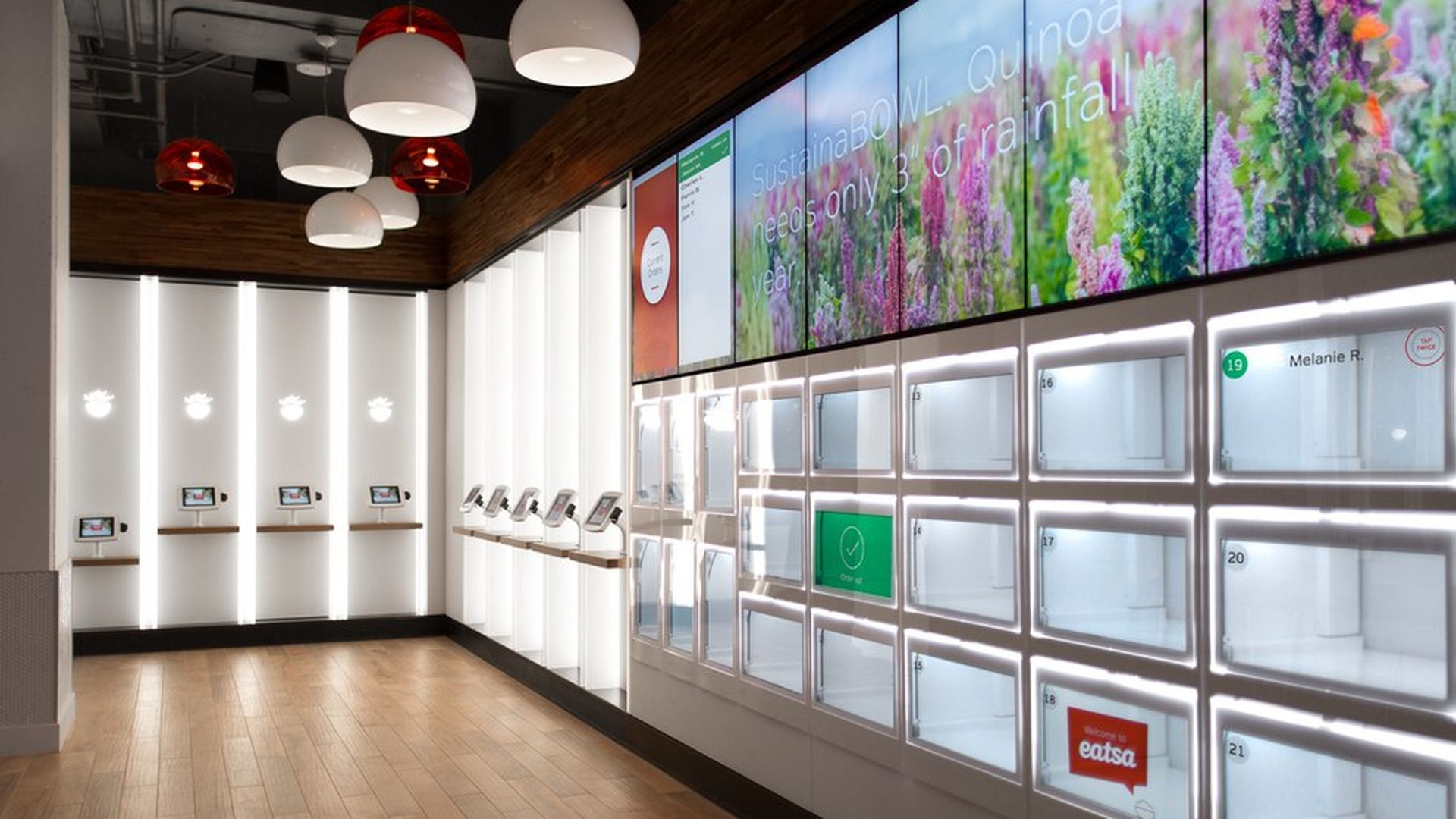 Eatsa, a four-year-old company that operates restaurants without humans interacting with customers, is shutting down five of its seven restaurants (only its two San Francisco locations will remain). The company also said in a blog post that it will shift its focus on getting other restaurants to use its technology.
Eatsa expanded to Berkeley, Calif., Washington, D.C., and New York City last year after having two locations in downtown San Francisco.
Why it matters: It's hard to tell what exactly led Eatsa to this change. Earlier this year it overhauled its menu in an attempt to provide more personalized dishes to customers, but it quickly started to bring back some of its old menu based on customer feedback. And while there are no humans in the store front (other than one employee to handle any problems with orders), they do work in the hidden kitchens, which means Eatsa still has to manage certain aspects of a traditional restaurant. The move could be a hint the company would rather be in the technology business, rather than retail.
Go deeper