Battery exec leaves Dyson two years after $90 million buyout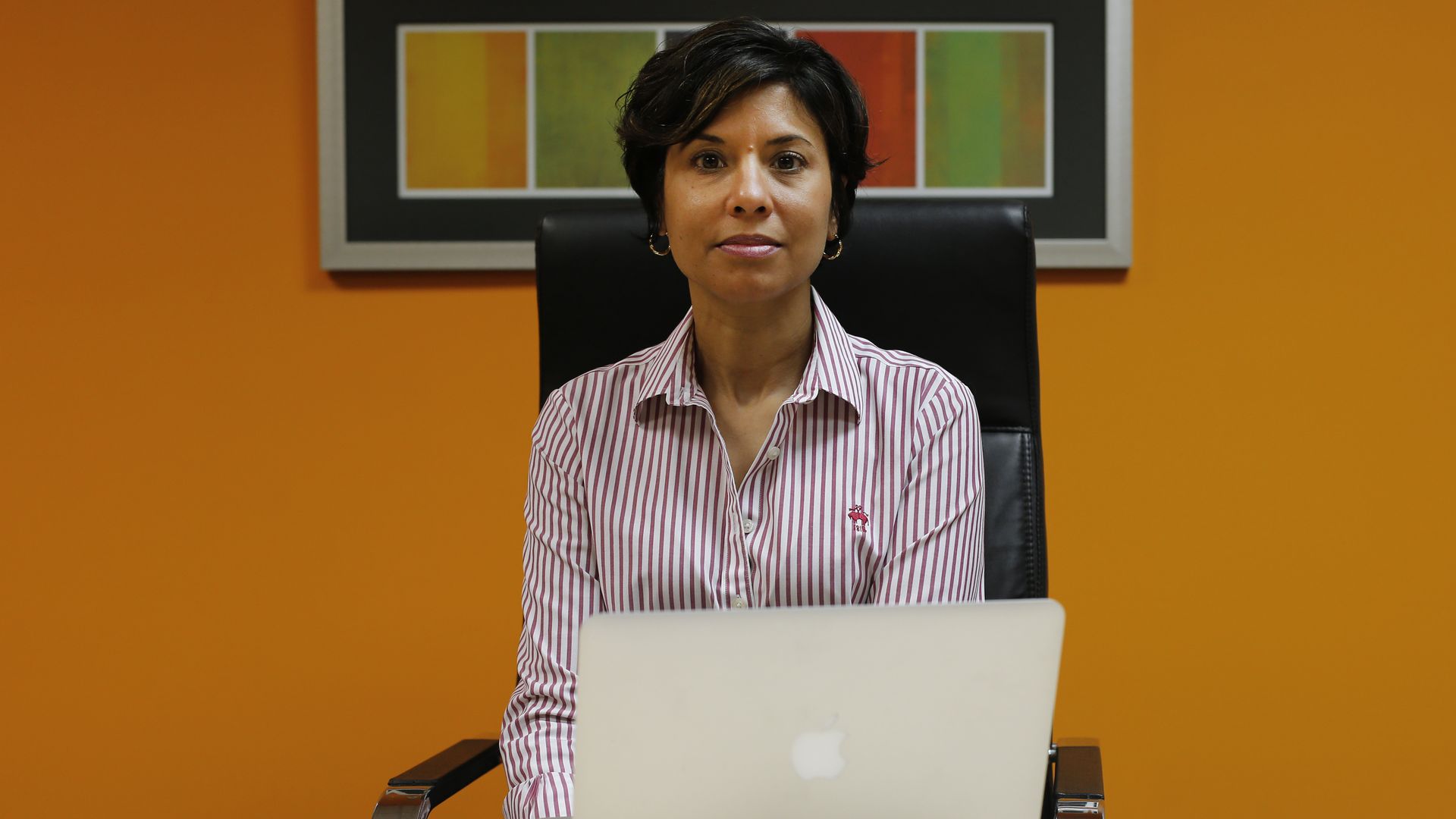 Michigan entrepreneur Ann Marie Sastry has left vacuum-maker Dyson, two years after it acquired her controverial lithium-ion battery company, Axios has learned. The $90 million all-cash buyout remains one of the richest lithium-ion deals ever.
Quick take: Sources with knowledge of the situation were not certain of the circumstances of Sastry's departure. But it comes eight months after Dyson relinquished Sakti3's core battery patents, and doubts remain in the field regarding her main claim, asserted repeatedly — that she was on the verge of commercializing much-sought-after solid state battery technology.
Why it matters: For the last two years, Dyson founder James Dyson has spoken of ambitious plans to spend $1 billion to $3 billion to revolutionize batteries and electric cars. He has said said his electric car will ready for the road by 2020. At the time, Dyson's October 2015 purchase of Sakti3 was the spearpoint of the mission, and Sastry's departure suggests more internal turmoil than he has let on.
Sastry's Linkedin page says she left Dyson last month. She identifies herself as the founder and CEO of a company called Amesite, which a source said is involved with artificial intelligence and education.
In September, Dyson told Bloomberg that he had created two competing battery teams—Sakti3, plus another that was attempting a different approach to solid state. One explanation for Sastry's departure was that the other team won. In an interview with the Guardian, Dyson said the company's batteries were already more efficient than those in commercial electric vehicles.
At the time of the October 2015 deal and since, numerous leading U.S. battery researchers told me they wondered why Dyson had bought Sakti3. Despite Sastry's robust claims of the company's progress with solid state, she had revealed very little publicly and, since no one else had made much progress, the deep suspicion was that she was exaggerating. Indeed, in reporting for a story at the time of the buyout, former Sakti3 executives told me that the doubters were correct—the company's technology was rudimentary and nowhere near commercial.
Dyson said Sastry is no longer with the company but declined to comment further. Sastry could not be reached.
Dan Primack contributed to this story.
Go deeper