Dutch exit poll shows a disappointment for Wilders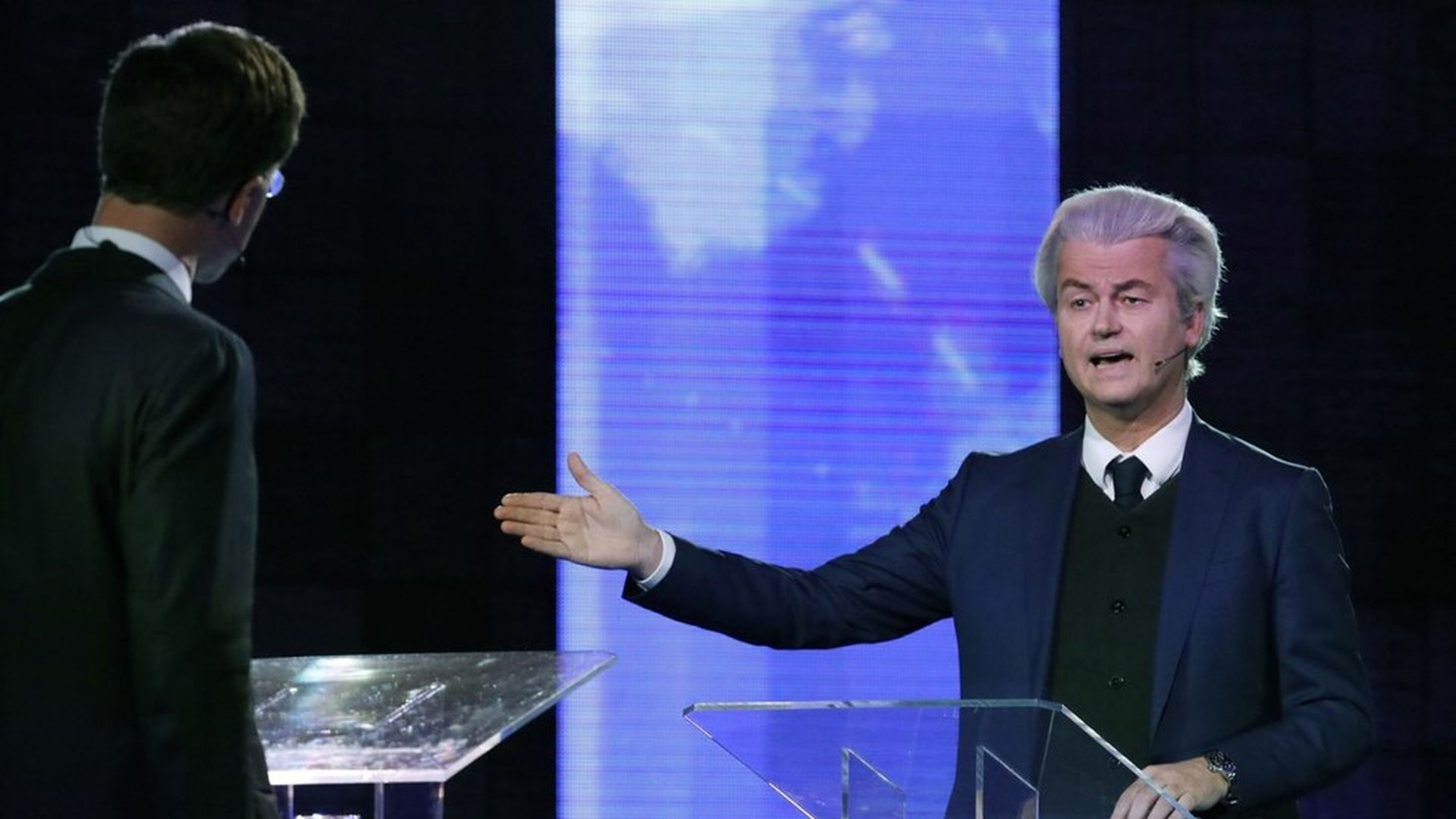 The first exit poll from the Dutch general election has been released. It shows current PM Mark Rutte's center-right People's Party for Freedom and Democracy on top, and Geert Wilders' far-right Party for Freedom in a three-way tie for second place. That means Wilders won't be in government as Rutte has already stated there is no chance of a coalition with Wilders.
It's an exit poll, so approach with caution but The Netherlands won't be the next Western domino to embrace a right-wing populist movement. Of course, what does happen next is anyone's guess...
Go deeper