Duopoly watch: Google and Facebook gobble up even more ad dollars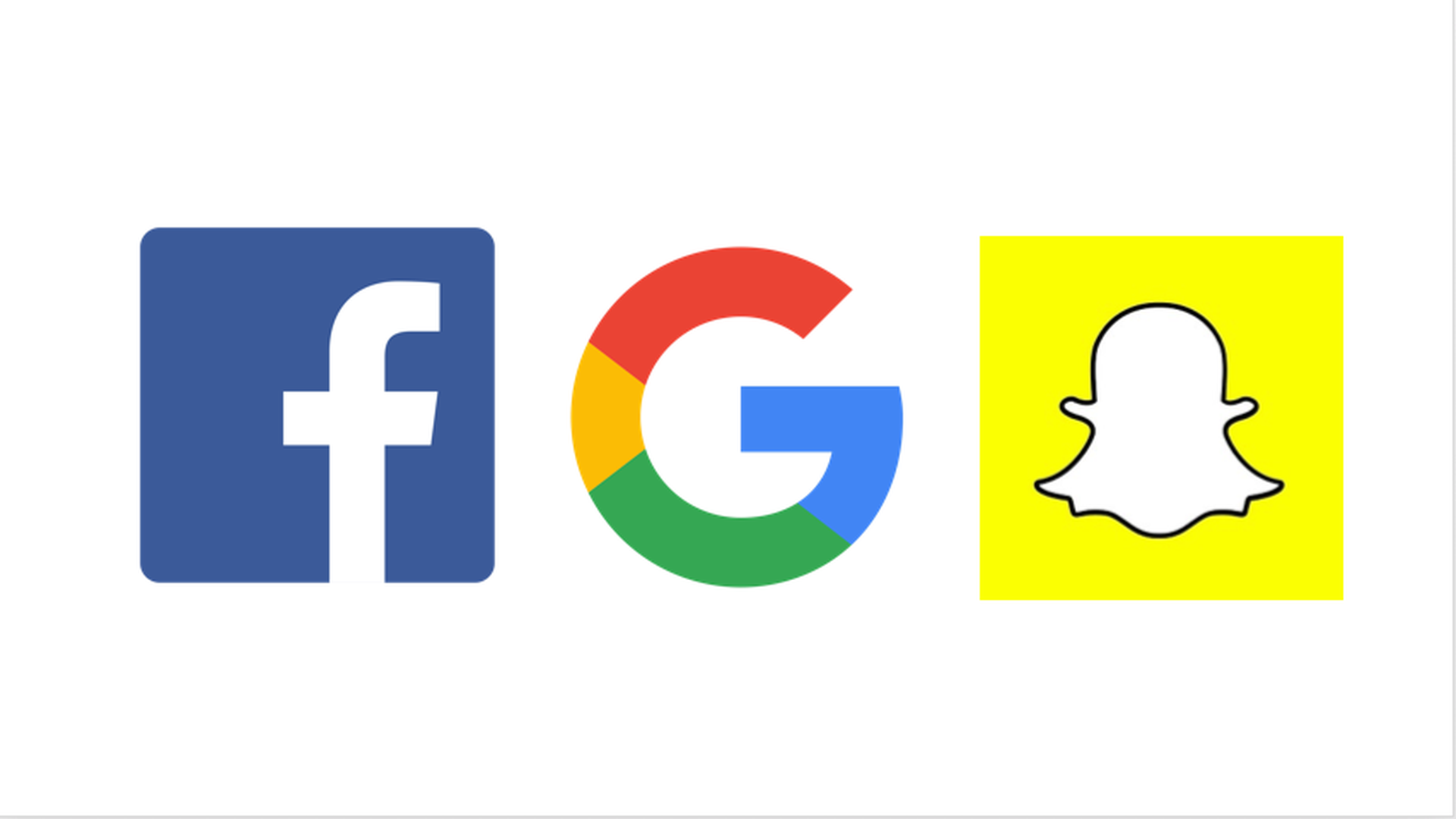 A new eMarketer study estimates Google and Facebook will continue to devour the $83 billion U.S. digital ad market, with Facebook growing to account for 1/3 of all display advertising and Google growing to take 78% of all search ad revenue this year.
Why it matters: Google and Facebook have an effective "duopoly" over digital ad revenue, eating up more than 90% of all new ad dollars. eMarketer's new report reinforces the difficult position digital publishers are in to create revenue opportunities amid a scarce digital ad environment.
Here's how eMarketer predicts some of the major players will fare:
Facebook's display biz grows: Facebook will account for a third of all U.S. digital display ad dollars in 2017, with $16.3 billion in estimated spend. (Display ads are typically in boxes that appear on a webpage in different formats.) Analysts credit Facebook's growth partially to Instagram, which will make up 20% of Facebook's U.S. mobile revenue this year, up 5% from 2016.
Google display shrinks, but search biz grows: Google will account for 40.7% of U.S. digital ad revenues in 2017—more than double Facebook's share, which is mostly due to its dominance in search engine advertising. Its display ad business will drop 12.5% in market share this year as Facebook positions itself as a leader in the display market. eMarketer anticipates Google will grow its search ad business by 16.1% to $28.55 billion, meaning Google will take around 78% of the U.S. search ad revenues this year.
Snapchat's ad biz grows but less than estimates : Snapchat is growing, but not enough to take a big piece of the pie. eMarketer predicts Snapchat will account for 1.3% of this year's ad market and will grow to 2.7% by 2019. eMarketer predicted Snapchat's ad revenue will grow 157.8% to $770 million in the U.S. this year, which is no surprise given the investment it's made into building its ad business ahead of its IPO. However, this estimate is lower than the previous $800 million prediction due to higher revenue-sharing costs with publishers on the platform.
Go deeper